Luckily for today's commuting public, nabbing a ride is made much convenient, thanks to mobile reservation apps that ensure everyone of reliable driving services right at one's desired schedule and pickup location — and at reasonable fares, too!  Especially for those who don't mind hitching a ride with a few others, carpooling is the best and more affordable way to reach your destination to and from the metro.
While booking a ride online is an obvious advantage, imagine taking this ride-sharing privilege a notch higher — one that comes complete with karaoke sessions and multiple entertainment options which you can enjoy individually or simultaneously — in your very own smartphone?
In partnership with GRAB, one of the most popular ride-hailing services in town, Innovatronix, a leading Filipino- owned consumer electronics company, is elevating one's carpooling experience with the new Tronix PortaSING, dubbed "the country's first and only unique karaoke with media player" that is easily controlled via smartphone.
GRAB partners metrowide are now hitching on this latest in-car entertainment trend that takes their passengers riding experiences to a whole new fun level.  An original Pinoy "wireless" entertainment innovation, Tronix PortaSING is also gaining ground among other private vehicle owners as it instantly adds music and other multimedia entertainment options to keep one company while on the road, anytime, everywhere.
Portable and highly durable, passengers are guaranteed to be entertained and effortlessly "connected" while killing idle time on the road.
Superior Filipino technology
Launched in March 2017, Tronix PortaSING is deemed the first portable karaoke device designed for cars and all of its passengers by Innovatronix, and one that is specially created for Filipinos, by a renowned Filipino entrepreneur — Ramon Castillo, a multi-awarded electrical engineer and inventor.
A consummate traveler, Castillo thought of the concept during his trip to Sagada with his friends. While thinking how he could make the almost 12-hour long drive fun and entertaining for everyone on board, Castillo looked for a portable karaoke in the malls and even tried shopping online, but found none. With his extensive expertise and taking full consideration Filipinos' love for singing which made karaoke an essential to every celebration and get-togethers, Castillo began the initiative and went on to successfully develop Tronix PortaSING, the first gadget of its kind that not only provides karaoke functions, but one that also delivers vast multimedia entertainment advantages that are fully accessible via smartphones.
While GRAB partners may be the first to jump into the carpool singing bandwagon as a way of making their customer service more attractive than other car-booking services, Grace Vallesteros & Marjorie Mojica of Innovatronix, said that private car owners as well as gadget-loving individuals who wish to experience the amazing digital features of Tronix PortaSING may avail of this premium product for their vehicles, activities outdoor and at- home use.
Best deal for premium multimedia features
Tronix PortaSING is Wi-fi network-enabled (intranet) and operates with low power input (5V, 10W, 2A), making it an energy-saving in-car gadget as it is easily operational with just a portable power bank or cigarette lighter plug.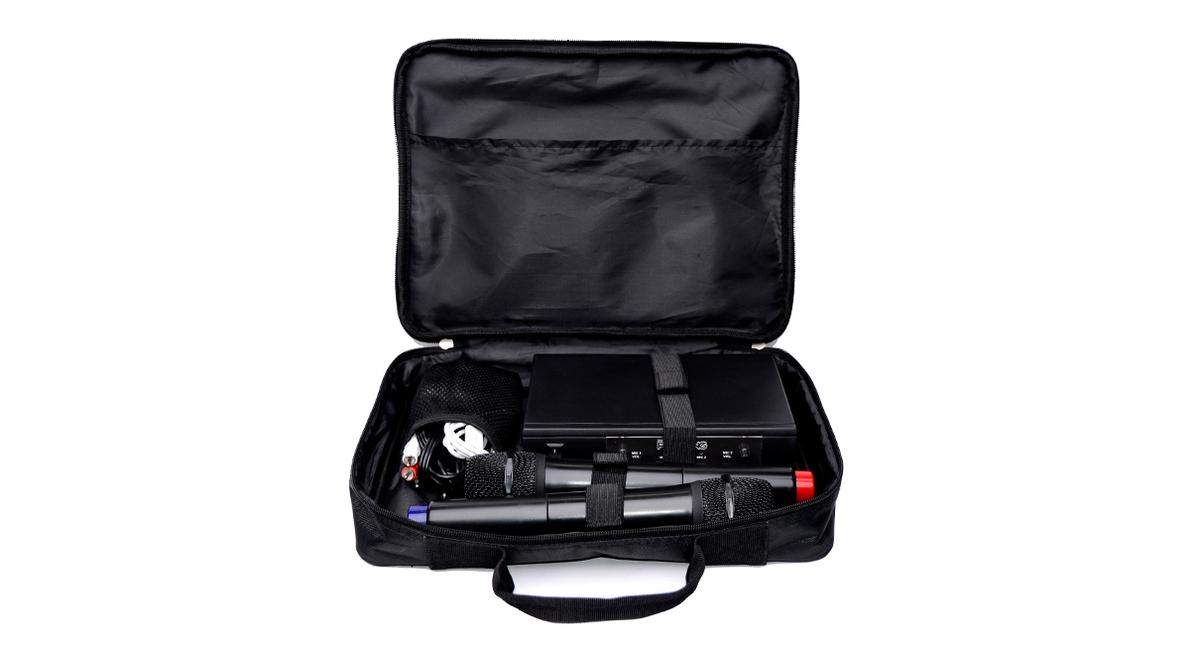 Offering more versatile and enjoyable features at a reasonable price compared with expensive brands, one noteworthy edge of Tronix PortaSING is its premium sound quality, as the unit only uses licensed songs for its track selections. Now with 7,000 built-in songs to choose from, the PortaSING package also includes two microphones, quality cables/accessories, a 32GB flashdrive as a storage media for your song and movie selections plus three free song updates.
Compared with other portable microphone brands that require monitor and songbook usage, the PortaSING is a very user-friendly device as it only requires a smartphone as controller and display. No need to bring TV or extension to use it on-location.
To enjoy your own "Carpool" karaoke sessions while traveling with family and friends, simply use the cigarette lighter plug as power source. To transmit sound via FM audio setup, turn on PortaSING, then set the car radio to 87.5 FM. Using your smartphone, go to PortaSing's homepage and navigate the settings page by pressing Menu>Conf>Settings.
The Tronix PortaSING is now available online at Lazada and in Tronix Imaging Centers located in leading malls. Keep in tune with the latest updates by visiting www.innovatronix.com and by liking its official FB page: Tronix PortaSING.