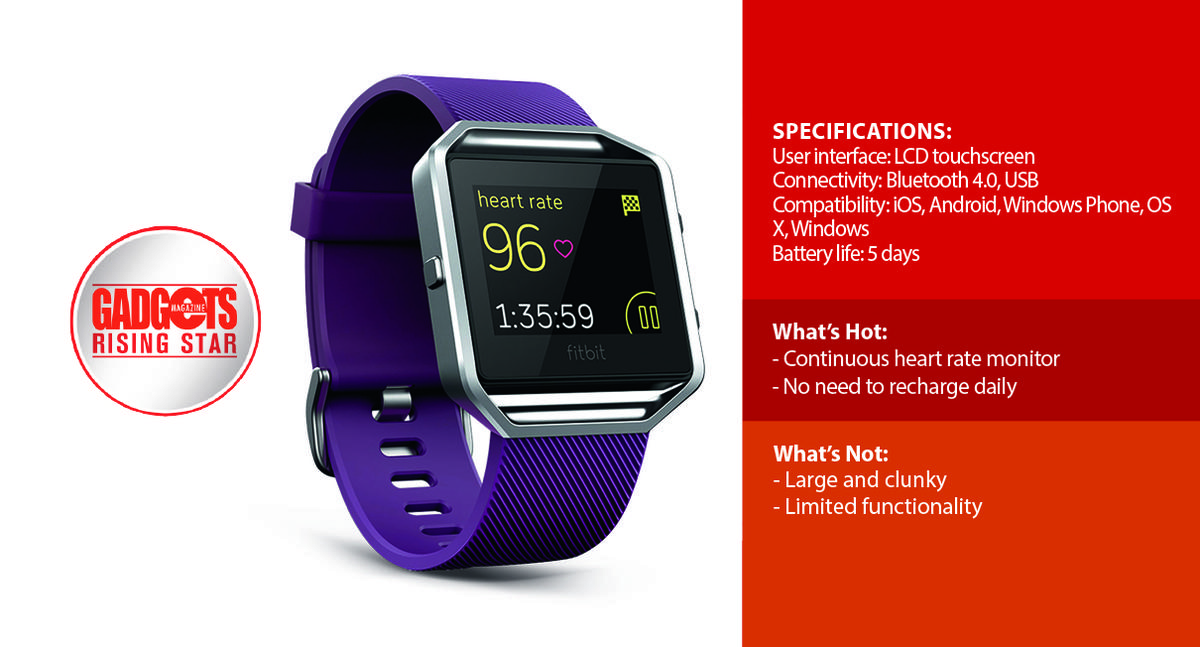 Fitbit was one of the early entrants into smart wearables, drawing a loyal following for their activity trackers from health and fitness buffs. Introduced in CES 2016, the Fitbit Blaze won 18 awards and quickly became an online bestseller in the U.S.
Design: 3.0/5.0
The Spirit Classic is a handsome pair of headphones. Black and bronze on the outside, it certainly looks like something the French would create. There's nice, detailed stitching around the headband, and a brushed metal finish give it an elegance you won't find in flashy, bright-colored devices on the market today. While they look fancy, this doesn't mean they appear frail. Swivels on the cups are large and beefy, and the band is thick enough to easily withstand daily outdoor wear. The included four-meter cable is appropriately thick, and plugs into the left earcup via a 3.5mm jack. The other end terminates in the same mini-stereo jack, though a larger 6.6mm adapter is included for use with larger home systems.
The cups are large, very cushy, and easily cover both ears, with room for larger-sized folks via the equally well-padded headband.
Hardware: 3.5/5.0
The Fitbit Blaze body is a small black plastic pod with a 1.66-inch color LCD touchscreen display covered in Gorilla Glass 3, a Back button on the left side, two buttons—Action and Select—on the right, two flashing LED heart rate sensors and four charging prongs at the back.
Motion sensors consist of a 3-axis accelerometer, a gyroscope, and an altimeter. It also has an ambient light sensor and a vibration motor. Claimed battery life is 5 days, charge time takes about 120 minutes.
User Experience: 3.5/5.0
Despite its size, ithe Fitbit Blaze is actually quite light so your wrist doesn't feel weighed down. The optional leather band is soft and pliable, and comfortable for all-day/all-night use. Despite its 5-day battery life claim, you still do have to take it off before getting in the shower as it's water-resistant but not waterproof.
You access many of the functions/features of the Fitbit Blaze via the companion Fitbit app, which is available for Apple, Android, and Windows devices. Pairing the Fitbit Blaze with my phone was quick and easy, and syncing happens in the background virtually seamlessly.
For me, the best and most useful feature of the Fitbit Blaze is its Pure Pulse heart rate technology that keeps track of your heart rate continuously, automatically. As I take medication to control my arrhythmia, I like being able to check on my heart beat at a glance. In addition to beats per minute, the display also indicates your heart rate zone, whether it's resting, fat burn, cardio, or peak. On the app, you also get readings and charts so you can see trends.
The tracker also counts your steps, calculates distance traveled, estimates calories burned, and floor climbed. From the app, you can choose up to 7 exercise activities to track so you get real-time feedback.
It has a sleep monitor, which notes your sleep pattern—what time you went to bed, how long and what time were restless or awake, and how long/what time you were in deep sleep. Using silent alarms wakes you up with a gentle vibration.
As an added convenience, you can turn on notifications so text messages are forwarded from your phone. You also get calendar alerts and see who is calling. The nice thing about this is that Fitbit Blaze simply vibrates unobtrusively, so you're not obliged to give it your immediate attention.
What don't I like? The charging process is awkward! To charge the Fitbit Blaze, you need to pop it out of the wristband and place it inside the charging cradle, which then needs to be plugged into a USB port. A full charge will take about 2 hours, at which time it will show a green battery indicator. You then remove it from the cradle and insert it back into the wristband frame. So much hassle! Thankfully, you don't need to do this routine every day, as a charged battery lasts about 4-5 days.
Value: 4.0/5.0
The Fitbit Blaze sells for PHP 9,999—more expensive than ordinary trackers, but not bad for a watch with a heart rate monitor, and definitely so much more affordable than its fruit-branded counterpart. It's a very basic device, without the bells and whistles (again, of the fruit brand), but it gets the job done and simplicity has its merits.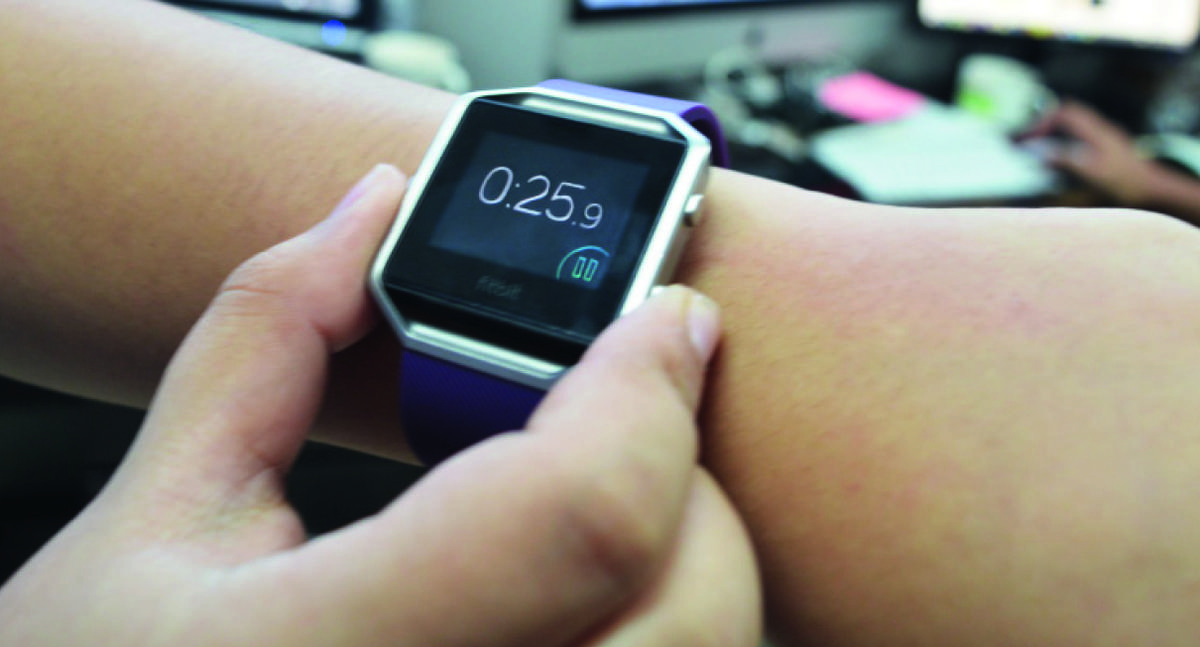 Bottomline:
An affordable device that lets you keep track of time as well as your fitness goals.
Also published in August 2016 Issue
Words by Maribelle Alba