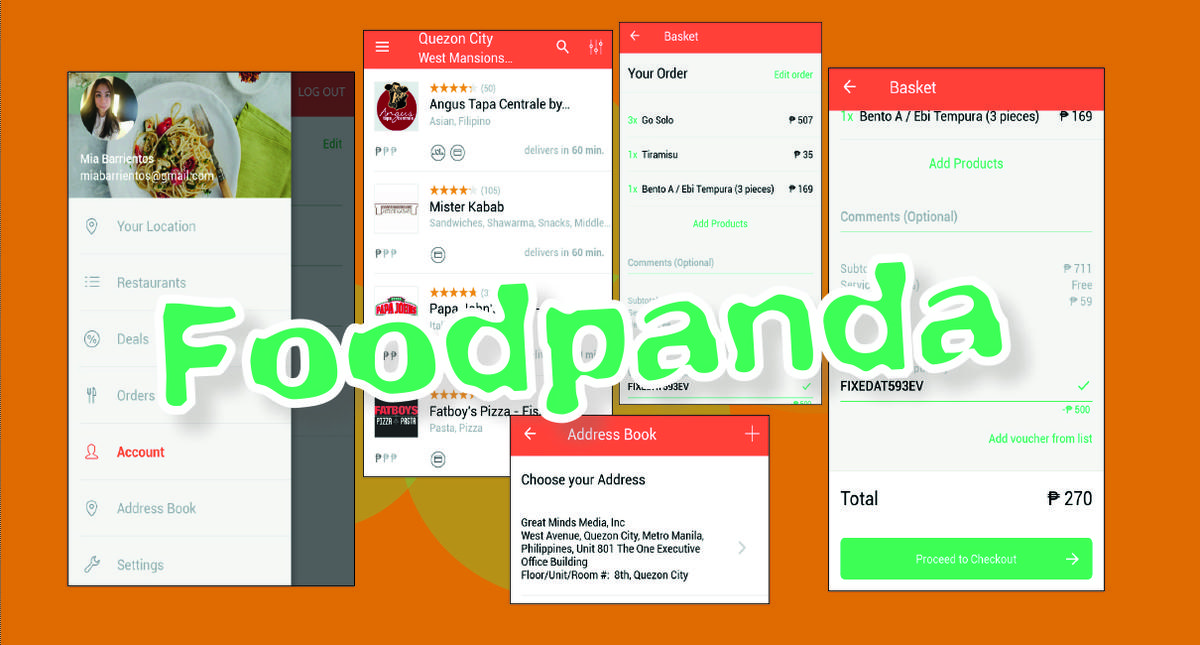 If you ask an ordinary office worker what are among the hardest decisions they make in the workplace, there's an answer that would certainly make the list, and it is non-work related.
Apart from tasks to tackle and deadlines to meet, desk warriors face the challenge of choosing what to have for lunch everyday. It's a real problem, but it's not impossible. Some go the traditional route of packing lunch while others prefer going out for midday meals.
When these just won't do, meal delivery services save the day. FoodPanda kicks it up a notch by taking the concept of food delivery and creating an entirely new service that focuses on what consumers desire the most: a myriad of food choices accessible without a hitch.
As we at Gadgets are always in search of new gastronomic choices to tickle our palates, FoodPanda was a welcome addition to our everyday lunch routines. Here's what we think of its app.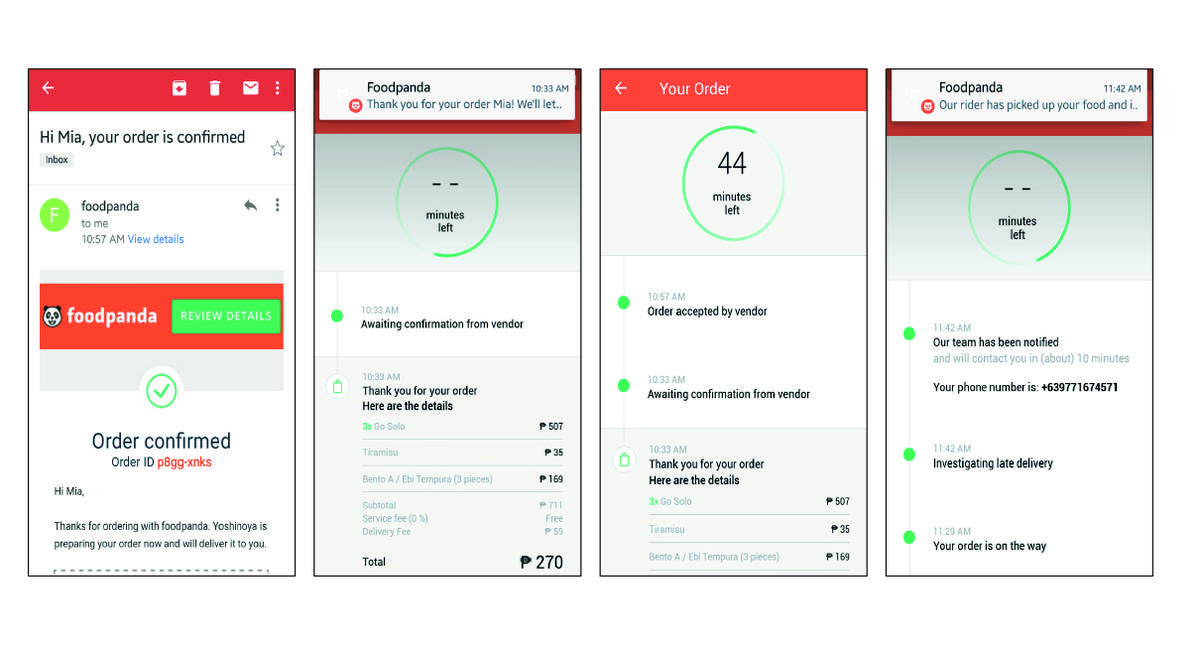 The FoodPanda Experience
Similar to other marketplace platforms, the FoodPanda app has a simple and easy-to-use format. Before you can begin placing orders, you must first create an account and fill in necessary information (e.g. delivery address, mobile number, current location, among others)—all of which you can still edit. Subsequently, you'll be redirected to the home screen which shows its partner restaurants that deliver within the vicinity. The restaurants listed are rated with stars and shows the estimated time of delivery and when a store is open to accept orders.
Upon selection, the restaurant menu is flashed in categories along with the price for each meal. Once you're done filling your basket to your heart's content, the app will let you choose your mode of payment and preferred delivery address. You can also access your basket any time to double check your order details and edit items if needed.
If you have anything else you want to add that isn't on the menu, you can leave a comment in the space provided just below the ordered items. This is also where you can enter a voucher code (if you have one) for discounts and possibly free meals.
Now that you're all set, you can proceed to checkout, which will show the summary of your order including other charges, payment details, and total amount to be paid. FoodPanda accepts cash on delivery, online bank payment, and PayPal.
As soon as you place your order and it is confirmed by the restaurant you ordered from, the app will start a countdown timer of when your order will arrive along with real-time status of your meal. From time to time, you will also receive notifications, e-mails, and text messages to assure you that your meal is well on its way—or if the transaction has unfortunately been cancelled. The app also features a live chat feature for better customer support.
For this review, we ordered at Japanese restaurant Yoshinoya. It took roughly 15 minutes before the order was confirmed by the vendor. The app receives the order and forwards it to the restaurant, which explains the tad delay. The estimated time left before our meal arrives was clocked at 44 minutes. We also got constant updates on the status of our food. The timer restarted after we were notified that the FoodPanda rider has picked up our food.
After 10 minutes, the rider was still nowhere to be seen, so FoodPanda displayed that they are investigating the late delivery and minutes later alerted us that it is still on the way. Just minutes later, the rider finally arrived and our cravings were satisfied.
Ordering through FoodPanda takes a bit more time than when ordering directly from restaurants, but the negatives are nippily outweighed by its varied selection of restaurants, and convenience through online ordering and door to door delivery.
Fixed at PHP 59
To further boost customer satisfaction, FoodPanda recently announced a fixed delivery fee of only PHP 59 and a lower minimum order value starting at PHP 200.
Now with over 1,000 partner restaurants and millions of active users in the Philippines, FoodPanda is giving back to its community of users by improving its services and making deliveries much more affordable. The app formerly charged customers PHP 30 delivery fee along with a service fee 15-percent of the total food bill.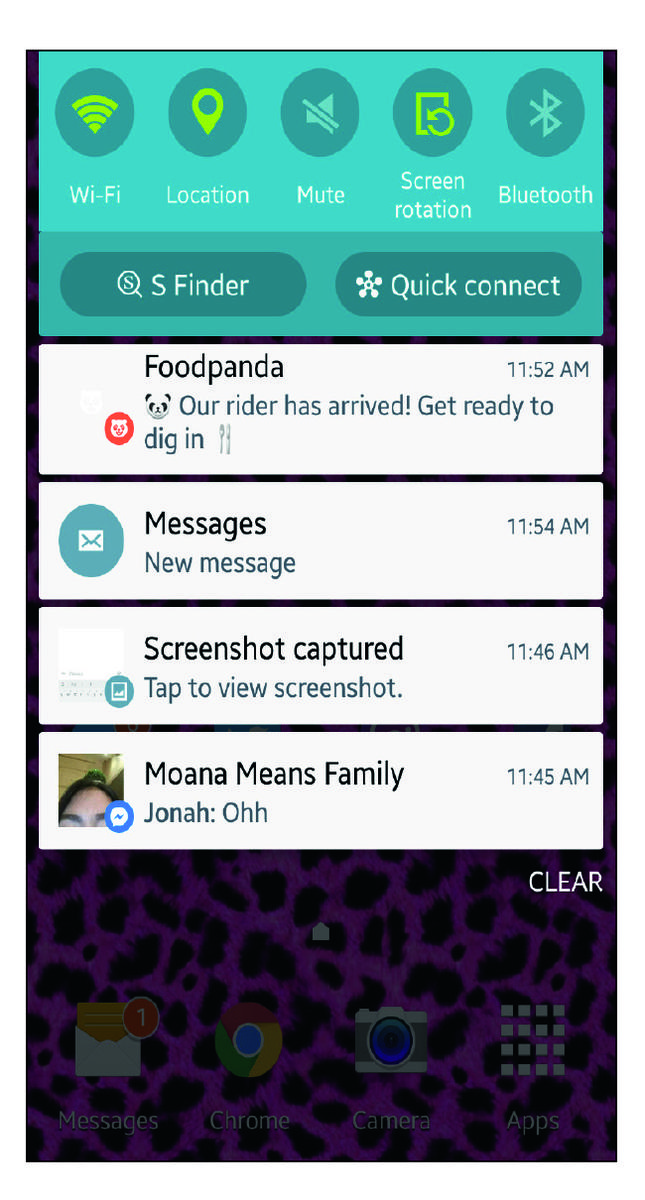 The FoodPanda app is free to download on Google Play Store and the App Store. You can also order meals through its website:
www.foodpanda.ph.
Also published in GADGETS MAGAZINE March 2017 issue.
Words by Mia Carisse Barrientos