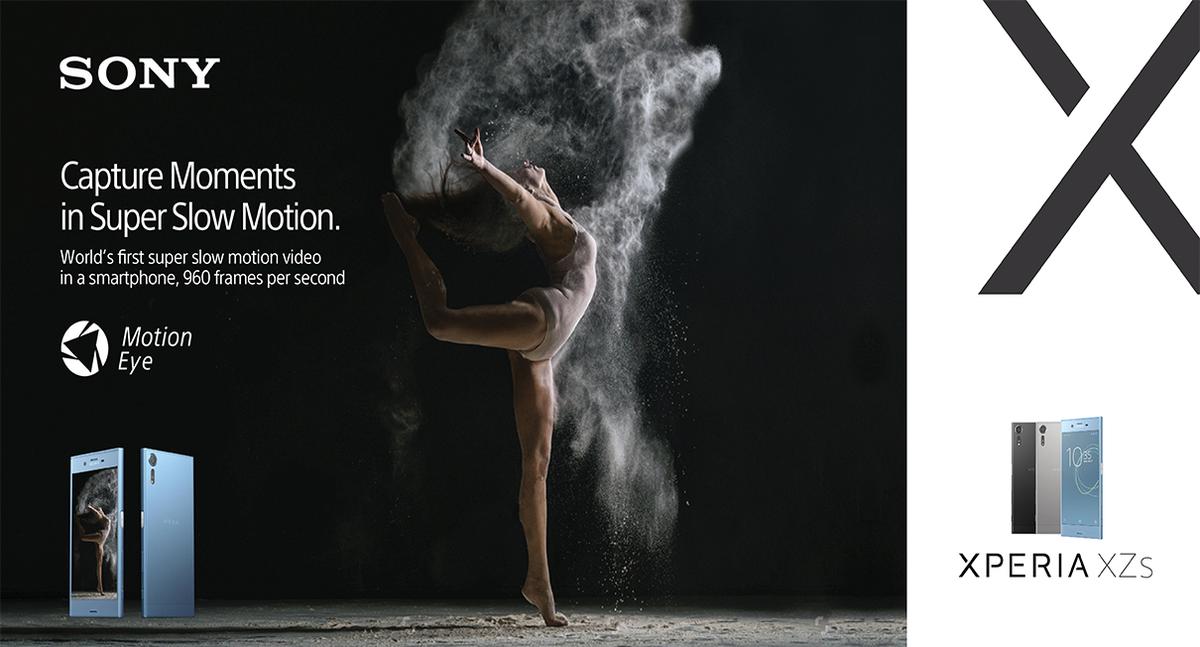 A modern smartphone entails modern innovations perfect for everyday moments. Sony remains as one of the best competing brands in the market with its introduction of its Xperia XZs, the first and only mobile phone that features advanced camera technologies that allow you to capture every precious moment. Sony's newest release features the  Xperia XZs' camera and form factor that go beyond the usual experience.
Xperia XZs: A Camera that Goes Beyond
Going beyond selfies and groufies, the new Xperia XZs is equipped with a camera that offers several features  and shooting effects perfect for creative shots and documentation. Among the phone's exclusive features is its new Motion Eye Camera System that provides 5x  faster image scanning and data result. The result? The Xperia XZs enables slow motion video capture at 960 fps. With its stunning video quality and fast image scanning capability, it enables users to enjoy and cherish intricacies of precious moments only possible when slowed down.
Whether it be shooting photo and video, or viewing playbacks, the Xperia XZs presents an intuitive and pleasant experience. The Motion Eye camera system integrates a predictive capture technology that senses movement behind the camera to produce snapshots even before the photo is taken. For playback, the phone sports a 5.2" Full HD display that is integrated into the loop surface  ALKALEIDO™ metal back design.
A Premium Feel with Quality Performance
Continuing Sony's legacy of phones that are perfect for any condition, the Xperia XZs  is also water and dust-resistant. Along with its adaptive feature, Sony's brand new phone also comes with several  enhancements for quality and seamless performance.  For convenience and easy access, the phone is equipped with a fingerprint sensor integrated to the power button. In addition to this is Sony's intelligent user interface and fast processor that's perfect for multitasking, streaming, and downloading. For optimization, the Smart Stamina Feature, integrated Battery Care , and the Qnovo Adaptive Charging bring power that could last you a whole day of usage.
Philippine Release
"We pride ourselves in developing smartphone technologies that empowers the future of communications. At Sony, we stand by our promise of bringing quality smartphones that answer the needs and demands of the Filipino. Today, our most advanced smartphone innovation – the new Motion Eye™ camera – is here in the country," says Mr. Nobuyoshi Otake, President and Managing Director, Sony Philippines. "With Xperia XZs, consumers can expect excellent photo and video quality in a beautiful new device that captures movement the human eye can't normally see."
The Sony Xperia XZs will be available beginning May 5, 2017 in Sony Centres, Sony MobileStores and Authorized Dealers nationwide. Xperia XZs is priced at cash SRP Php 39,990 and comes in colors classic black, warm silver, and ice blue.
For information on the latest products from Sony, visit www.sony.com.ph, like facebook.com/SonyPhilippines, or follow twitter.com/SonyPHinc and instagram.com/sonyPHInc.