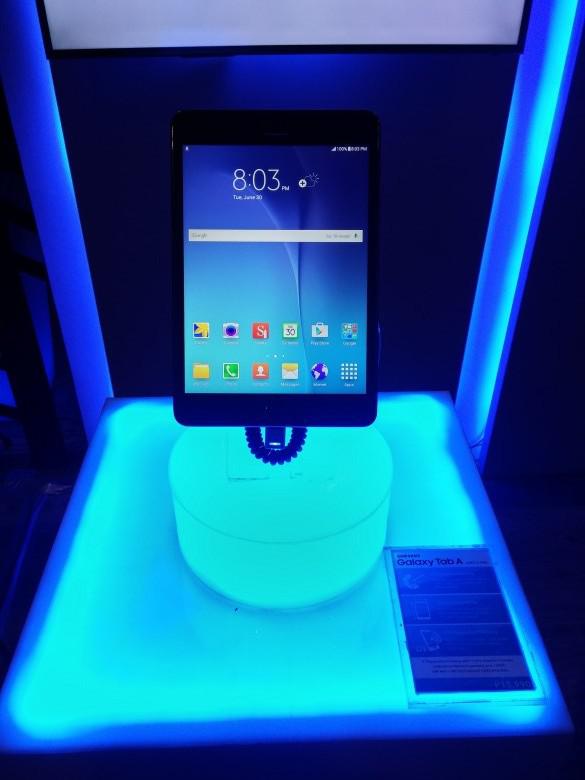 Tablets are here to stay, and Samsung, always attuned to the needs of their users, has released a new device that brings practical performance that allows you to be both productive and creative.
The Samsung Galaxy Tab A, which features Samsung's extremely useful S Pen, brings the artist's notepad into the digital age, in a way no other tablet has before it. A 4:3 ratio gives a lot of usable screen area for browsing, sketching, watching videos, and even gaming, and the generous 8 inch screen means you have more than enough space to just get busy.
At the launch, members of the press were given a chance to see just how powerful a device the Tab A is by having them make a public service billboard for road safety, in just ten minutes, using only their creativity, the S Pen and the Galaxy Tab A. Participants just picked up the tab and went right to work, coming up with campaigns that would have been at home along the busy streets of the metro. The device's easy, intuitive interface, powerful hardware, and connectivity, all come together to let you do what you do best: bring your ideas to life.
The Tab A has a 1.2GHz quad-core processor, 2GB of RAM, 5MP and 2MP snappers, and 16GB of expandable storage, so you have everything you will ever need, in a gorgeous 7.5mm frame. Should you need to get connected to fulfill your greatness, this device not only gives you the ability to make calls and send messages, it also gives you ultra-fast LTE connectivity, so you never have to be offline.
The Samsung Galaxy Tab A is available at Samsung Experience stores and authorized Samsung dealers nationwide for PHP 15,990.