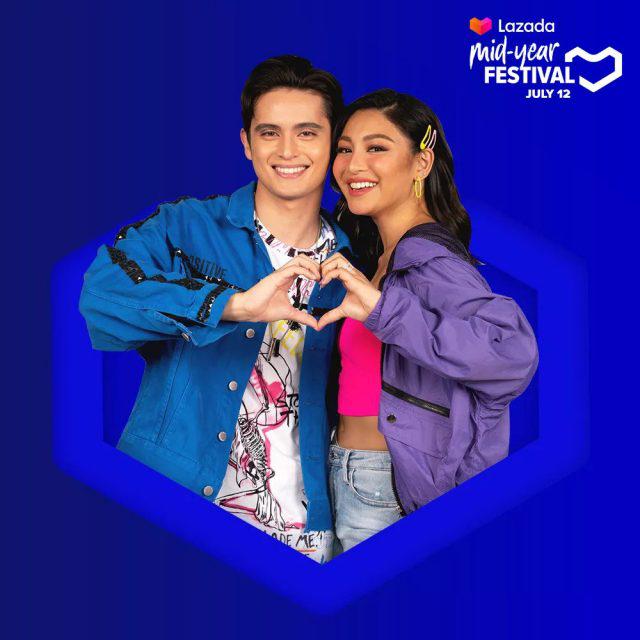 After revealing its refreshed logo, eCommerce site Lazada announced that it will be holding its first-ever Mid-Year Festival on July 12 across all its six markets in Southeast Asia (SEA).
The rebranding, according to Jason Huan, chief marketing officer, Lazada Philippines, is a natural progression of the eCommerce site which has dominated the market for quite some time now.
"It is simply the evolution of the brand," Huan said.
The one-day mega sale also signals more innovations for Lazada in the coming months, Huang said. Since its acquisition of the Alibaba group years ago, Lazada has continuously maximized its infrastructure to serve markets in the SEA.
"In terms of technology, we can do so much better because of our backend," Huan said.
Mega sale
The first-ever mid-year one-day sale event on Friday, July 12, 2019, begins at 12 midnight and will last until 11:59 p.m.
The one-day mega sale is themed "Millions of deals your heart desires", a nod to the leading SEA eCommerce platform's refreshed brand idea Go Where Your Heart Beats launched earlier last month. The Mid-Year Festival is Lazada's first sale event that brings to life Go Where Your Heart Beats – providing shoppers a wide assortment of products that enhance their lives and enable them to pursue their hearts' desires.
The addition of a new mega sale day to Lazada's annual shopping event calendar is designed to bring customers and sellers more opportunities to ignite new possibilities. To encourage more shoppers to follow their hearts, Lazada is offering attractive benefits such as free shipping deals with participating sellers as well as millions of Lazada vouchers to be given away throughout the day.
Beyond sales, Lazada's new Mid-Year Festival also offers a platform for the eCommerce leader to further its Shoppertainment strategy and create deeper engagement with customers. Ahead of the July 12 sales day, Lazada has introduced its latest livestreaming feature across all six countries – a 'live' in-app gameshow coined GUESS IT.
"Guess It"
"Guess It" is an interactive live-streamed program which is easily accessed using Lazada's mobile app. The objective is to guess the price of the featured item to win a prize. Each session features six products where the host gives clues about the actual price of the product. To win prizes in the form of Lazada wallet credits, the viewers simply need to input their guesses before the time runs out. Viewers are encouraged to share the game and ask their friends to join because of the more viewers that tune-in, the bigger the prize pot! Anyone can be a part of the fun and thrills by catching the live show in the following timeslots: 12 nn, 1 p.m., 6 p.m., 7 p.m., 8 p.m., and 9 p.m. every day until July 12.
Lazada's popular LazGames also features strongly in the Mid-Year Festival with the introduction of a new leaderboard to track participants' cumulative scores. For this mega sale event, Lazada has also made it possible for brands to customize LazGames with their own logo and products.
In addition, Lazada Philippines will be formally launching the newest addition to their roster of ambassadors, multimedia royalties James Reid and Nadine Lustre, to headline the launch of the Mid-Year Festival with an exclusive concert, details of which shall be announced soon.