Spearheaded by the DepEd Youth Formation Division, in collaboration with Microsoft Philippines, the Microsoft Youth Ambassador Program aims to enhance employability by empowering Filipino students to become globally competitive, value-driven, career-oriented, culturally rooted, and socially responsible professionals.
Launched in November 2021, the pilot run culminated in a hybrid graduation at the Department of Education (DepEd) Central Office last December 10, 2022.
The program is a year-long initiative for qualified DepEd learners from junior high school to senior high school, who are open to learning how Microsoft solutions can be used for learning and productivity and share with their peers and are ready to develop leadership, communication, and interpersonal skills. Participants become representatives advocating youth empowerment through technology. They are also given access to training programs and certification pathways that support career readiness.
"The Philippines is currently in a demographic window of opportunity which makes our work with the Department of Education critical not just today, but for years to come," said Clarissa Segismundo, Microsoft Philippines Education Programs head. "As the nation recovers from the pandemic and moves forward, lasting positive economic outcomes hinge on inclusive empowerment for all participants across the Philippines. This program is one step of many we plan to make to ensure we empower tomorrow for all Filipinos."
The pilot batch of Microsoft Youth Ambassadors underwent comprehensive capacity-building throughout 2022 on Microsoft 365, Digital literacy via LinkedIn Learning, Professional communication skills training, and Mentoring & Coaching sessions for their capstone projects. The training sessions were held in partnership with Microsoft Global Training Partner, Audentes Technologies.
In their first year, the Microsoft Youth Ambassadors led over 30 community-driven training in their respective regions which helped build capacity for over 30,000 DepEd learners on digital literacy and the proper use of Microsoft technology. To date, over 150 MYAs have successfully completed the digital literacy learning path on LinkedIn Learning.
"In these times, it is more crucial than ever to use our skills to help others grow and learn. Through the Microsoft Youth Ambassador program, we are able to provide opportunities for students to become globally competitive, employable, and empowered to use technology," expressed Assistant Secretary for Operations Dexter Galban, in his virtual message. "This is just the beginning for us all. With the support of Microsoft Philippines and the Youth Ambassador program, we are eager to continue our mission to increase employability in students across the Philippines through digital and work-ready skills."
Over 300 students from 17 regions across the Philippines, including the National Capital Region (NCR), Central Luzon (Region III), CALABARZON (Region IV-A), Central Visayas (Region VII), Eastern Visayas (Region VIII), and BARMM, completed the Microsoft Youth Ambassador (MYA) program, compirised the pilot batch of Microsoft Youth Ambassadors.
They were officially recognized as program graduates at the hybrid graduation ceremony held in person at the DepEd Central Office and virtually via Microsoft Teams. The ceremony was attended by student representatives across 17 DepEd Regions leaders and officers from the DepEd Youth Formation Division.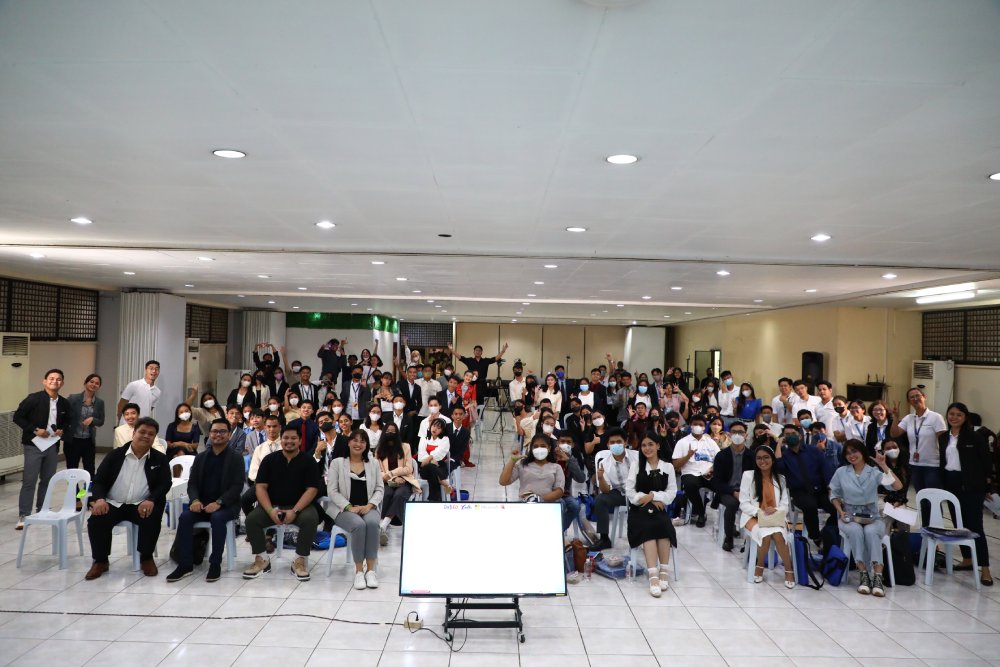 "I wholeheartedly thank the DepEd Youth Formation Division, Audentes Technologies, and most of all, Microsoft Philippines for this opportunity," shared Jomar Al M. Cardano, a DepEd learner from the Schools Division Office of Borongan City. "This opportunity paved the way for me to learn important skills of today and for my future. This experience helped me hone my abilities and inspired me to be a better student leader and advocate."
Moving forward, Microsoft Philippines and DepEd are working on the next round of the Microsoft Youth Ambassadors Program. Moreover, the partnership will continue to drive a positive impact in Philippine education by supporting Filipino learners and providing more avenues and opportunities wherein they can hone and champion the use of technology for learning.