The World Wide Fund for Nature (WWF) Philippines welcomes KC Concepcion as the newest TV personality to join its roster of celebrity ambassadors this year, helping the organization spread awareness on food security and the importance of sustainable consumption and production in environmental conservation.
Working with WWF, one of her dream organizations, the actress expressed her enthusiasm about joining the Panda family in a video posted on her Youtube page.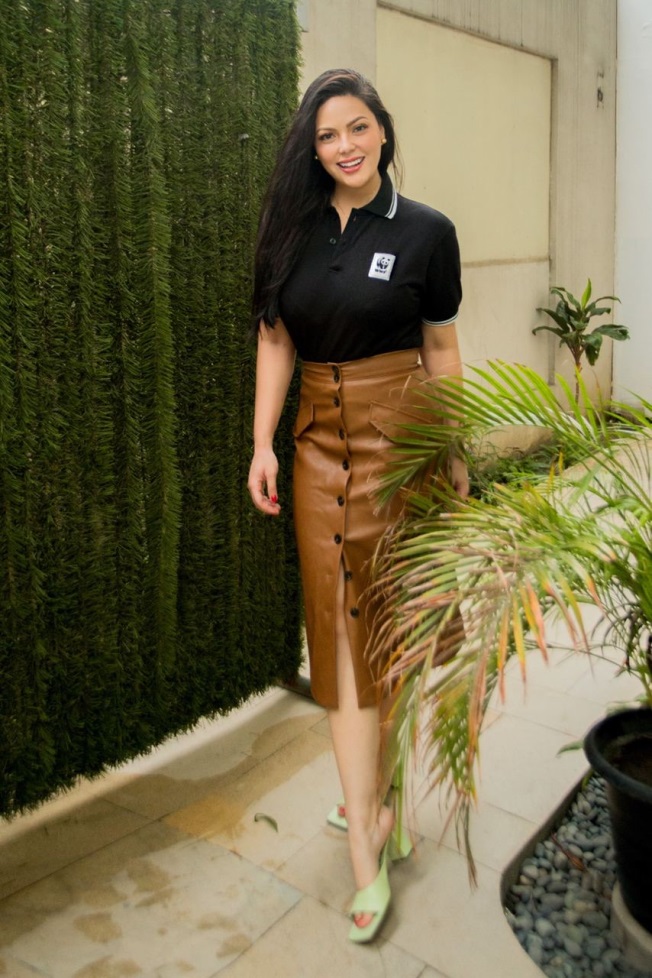 "It has been my longtime dream to be supporting an NGO that focuses on protecting and improving our environment, our planet, our wildlife, and in turn creating a better world. And finally, that dream is now a reality. It humbles me to be part of an amazing family whose goal is to protect Mother Nature at all costs," she shared. 
As a long-time food security advocate, Concepcion shared that among the sustainability practices she observes at home are planting her own herbs and vegetables in her balcony and making sure that no food goes to waste.
Although new to the Panda Family, Concepcion has already lent her platform to encourage the public to practice sustainability in their own kitchens by running special episodes of her online show Kitchen Collabs for Kawali-Kasan—WWF-PH's sustainable home cooking series aiming to promote sustainable food consumption and production while fundraising for the organization's environmental frontliners and partner communities.
Concepcion aims to promote local produce and work on food security initiatives as a WWF-PH ambassador.
"We need to reconnect with our food and remember how it even got to our local market, or grocery store, and to our table. We forget that every produce harvested and farmed uses lots of energy, transporting them from the farm to our fork. We should have a certain respect for food and farmers and see how we can do our part in our everyday lives to lessen food waste, and learn steps on how to be self-sustainable now more than ever before. I aim to learn and help others learn with me the value of understanding our human connection with food, rallying behind local fishermen and farmers, supporting the consumption of local produce, and things like preventing food waste and learning new recipes to make the most of what grows in our own soil and seas! For beach lovers like me, remembering to protect and preserve and respect our marine sanctuaries and marine life is so important to me. Let's all learn what it means to be living 'the WWF lifestyle' every day," said Concepcion.
WWF-Philippines looks forward to working alongside KC. Her passion and support will go a long way toward the organization's goal to encourage the public in taking collective action to #ChangeTheEnding for the planet.