Shopee, the leading e-commerce platform in Southeast Asia and Taiwan, celebrates its fifth anniversary this December. To commemorate the company's growth over the past five years, Shopee shares key achievements and milestones across its seven markets — from taking steps to build inclusivity in the workplace, increasing consumer engagement both on and off the app, onboarding more brands for a wider variety of products, continuously finding ways to innovate for both sellers and shoppers, and more.
2020 also marked a momentous year of growth for Shopee. It was the year consumers increasingly turned to e-commerce for their everyday needs as they spent more time at home.
Here's a summary of 12 Shopee fun facts: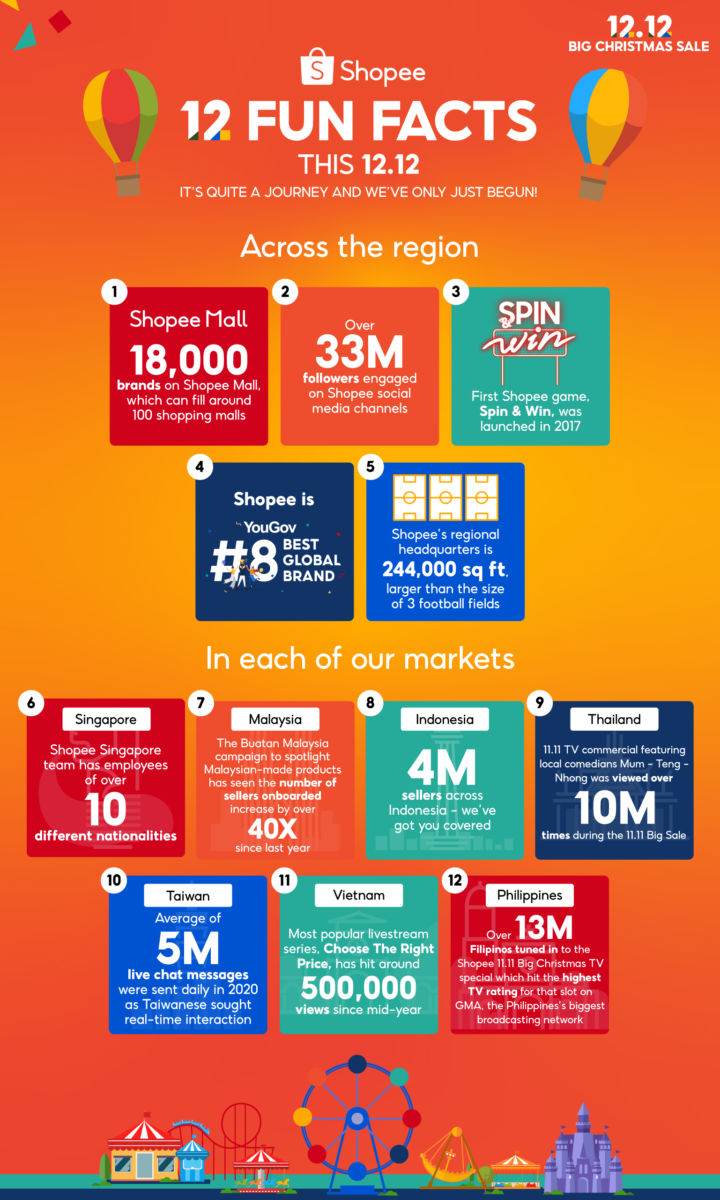 Needless to say, healthcare products such as masks and sanitizers were popular among shoppers across the region. Consumers also turned to online shopping for everyday essentials such as food & beverages, kitchenware, and health & beauty products.
They were also on the hunt for gadgets, from work-from-home essentials to gaming must-haves. Filipino shoppers were particularly drawn to bluetooth earphones this year.
Martin Yu, director at Shopee Philippines, said, "Shopee's milestones to date are a reflection of the continuous evolution of e-commerce in the region. We will continue to innovate our features and offerings to stay ahead of the curve and power the growth of e-commerce in the region. Our seller support programs and initiatives fortify our commitment to empower and support local sellers, and we plan to strengthen our brand partnerships to offer more choices and value for our users this 12.12 Big Christmas Sale and beyond."