Mitsubishi Motors Philippines Corporation(MMPC) participates in the 8th Philippine International Motor Show (PIMS), the biggest motor show in the country. For this event, MMPC highlights not only its best-selling vehicles but also its concept, which aims to make every Filipino's life better.
In every corner of the Mitsubishi Motors booth, customers will discover how the brand integrated the facets of its core DNA from innovative technologies, to the fun and exhilarating world of motorsports, and to its responsibility to society. In every Filipino's life stage, Mitsubishi Motors has products that cater to specific mobility requirements.
On display is the Mitsubishi Mirage G4, the stylish and practical sub-compact sedan. It is the perfect choice for first-time car buyers, young families, and as well as urban dwellers. This model is proudly-built in MMPC's manufacturing plant located in Santa Rosa, Laguna. It is developed to not only have a stylish sense but also practicality in mind.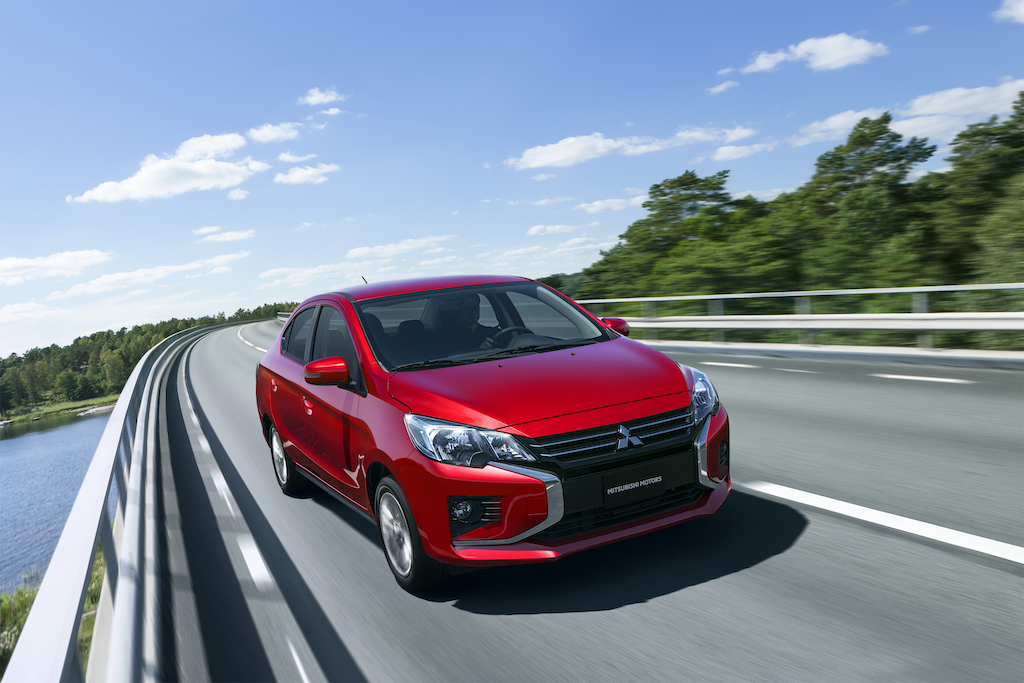 Recently launched in May this year, the New Mitsubishi Xpander also makes its way to PIMS. Since its introduction in 2018, many Filipinos fell in love with this model. Making it the country's best-selling MPV. Now with its latest iteration, it now offers a more advanced and progressive styling coupled with enhanced levels of comfort and convenience features.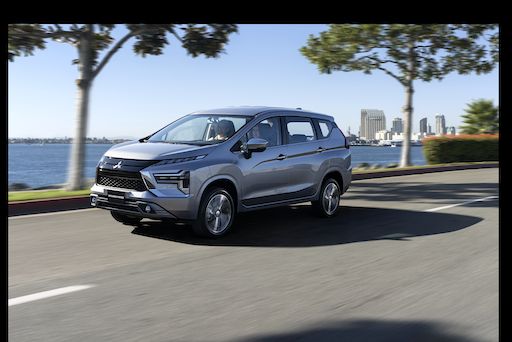 Both the Mirage G4 and the New Xpander on display are equipped with our Genuine Accessories that will surely fit the style and personality of customers. These models will also be available to test drive.
The legendary workhorse and the country's #1 utility van, the Mitsubishi L300 is also present in the show. The L300 is a top choice among Filipino business owners due to its reliable, powerful, and fuel-efficient engine matched with its highly customizable cargo area. The unit on display is dressed up as a hauler for a coffee shop business. This shows one of the many ways where the L300 can be customized for any growing business. MMPC has collaborated with Culture Blends to serve customers with one of the best coffee blends that is perfect for the Filipino palate.
Mitsubishi Motors is also one of the pioneers in EV technology. Back in 2013, Mitsubishi Motors unveiled the Mitsubishi Outlander PHEV globally– the world's most popular plug-in hybrid electric SUV. Since its introduction, it quickly became the world's best-selling PHEV-based Sports-utility vehicle. Since then, improvements to this model and MMPC decided to introduce it to the Philippine market in 2020. In PIMS, customers can learn more about Mitsubishi's PHEV technology as well as test-drive the Outlander PHEV in this event.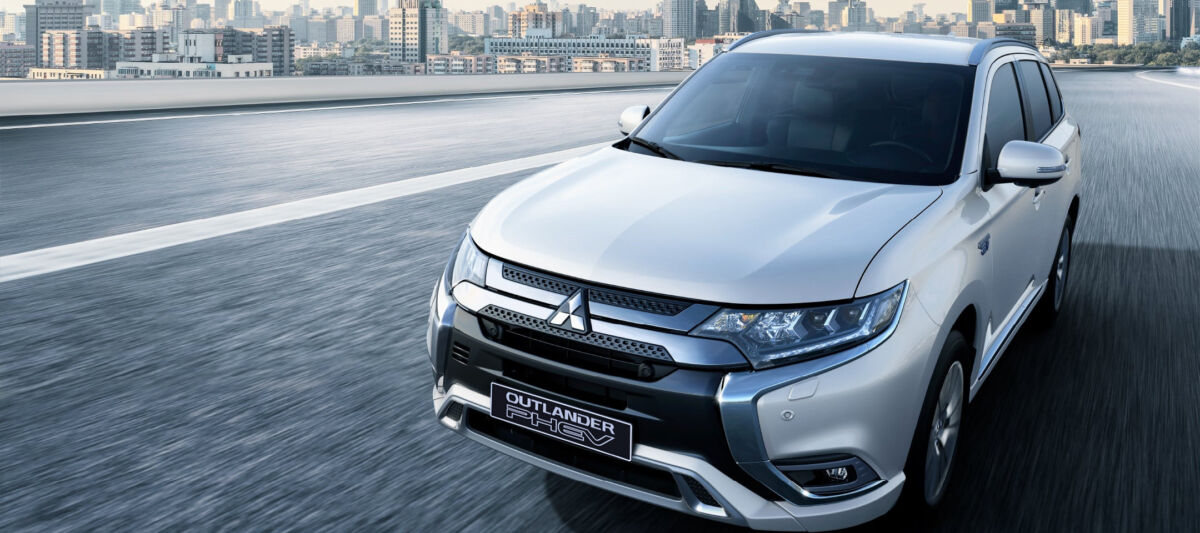 RALLIART Revival
For its main event, MMPC also celebrated the return of the legendary RALLIART brand at the 8th Philippine International motor show (PIMS) with the launch of the New Strada GLS and Montero Sport Black Series RALLIART!
RALLIART is Mitsubishi Motors' iconic motorsports brand that refined the driving performance and style of Mitsubishi vehicles through the years. Mitsubishi Motors took on the challenge of participating in various rally races around the world such as the World Rally Championship, Paris Dakar Rally, and many more. Driven by the best drivers in the world, Mitsubishi continues to push cars to the limit of their performance. Mitsubishi Motors learned three key values from its many victories at some of the world's toughest rally championships. To win those tough competitions, Mitsubishi vehicles should have "high performance", be "durable and tough", and have "high levels of comfort" in order to claim victories with confidence. That victorious DNA is embedded in all Mitsubishi cars.
With progressive exposure at extreme motorsport environments, RALLIART provides the excitement and pride that only the owners of Mitsubishi vehicles can experience. The RALLIART brand has fueled
Mitsubishi enthusiasts all over the world. MMPC is thrilled to bring back the RALLIART brand to Philippine shores through the New Strada GLS and Montero Sport Black Series RALLIART!
The New Strada GLS RALLIART (2WD AT) — priced at PHP1,429,000 — is equipped with exclusive RALLIART components as a tribute to Mitsubishi's rich rally heritage. This special model comes with:
RALLIART Front Under Garnish
RALLIART Mud Flaps
RALLIART Side Decals
RALLIART Bed Liner
RALLIART Floor Mats
The New Montero Sport Black Series RALLIART (2WD AT) — priced at PHP2,122,000 — bears a sportier and imposing presence while maintaining its classy stature. This special model comes with:
RALLIART Front Under Garnish
RALLIART Rear Under Garnish
RALLIART Mud Flaps
RALLIART Side Decals
RALLIART Fender Arch Molding
RALLIART Floor Mats
Both the New Strada GLS and Montero Sport Black Series RALLIART models come in two colors: Jet Black Mica and White Diamond (+PHP15,000)
Further pushing the RALLIART brand's return, MMPC also features the Strada Rally Car in this year's PIMS. This model is the brand's official entry to the 27th Asia Cross Country Rally or AXCR happening this November 21-26, 2022. Dubbed the toughest rally competition in Asia, the course starts from Buriram, Thailand to the finish line in Siem Reap, Cambodia. AXCR is a grueling, weeklong, 2,000-kilometer cross-country rally that races through the natural terrain of Southeast Asia.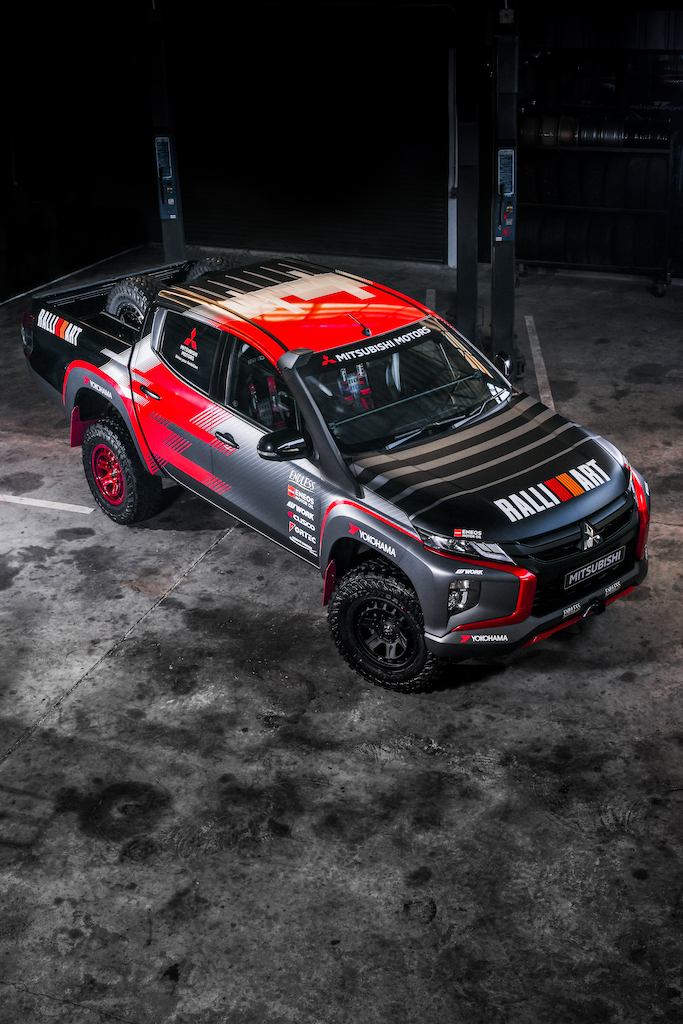 Designed as a test of driving and navigation skills, endurance, and teamwork, as well as durability and toughness of 4-wheel drive vehicles, the Strada rally car is very capable of overcoming any obstacle the course has to offer. Back in Thailand, Mitsubishi Team RALLIART has been conducting rigorous testing on the rally car on an undisclosed off-road course. Preparations for this are running smoothly and the team is set to dominate in this competition.
This is just the beginning. Stay tuned for more updates on the revival of the RALLIART brand.
To learn more about the Strada GLS and Montero Sport Black Series RALLIART as well as other Mitsubishi cars, you may visit MMPC's official website at https://www.mitsubishi-motors.com.ph/