"This win is for Filipinos," said the ARRC RD 5 Race 1 Top podium Finisher, April King Mascardo, to all his supporters.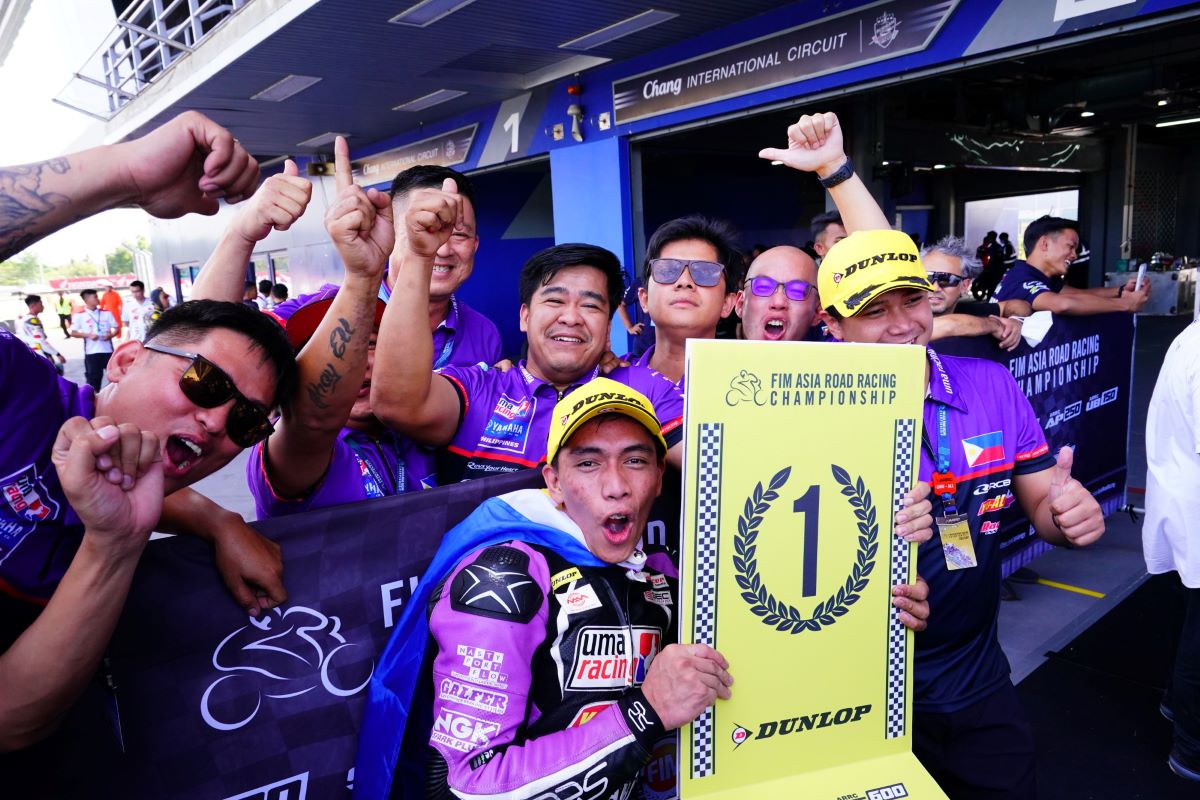 The stakes have been raised for the UMA Racing MMR Yamaha Philippines team with one race remaining in the 2022 Asia Road Racing Championship. Consists of two young lads, April King Mascardo and Gian Carlo Mauricio treated these expectations as a challenge to prove themselves to the world. On November 19, April made it all possible.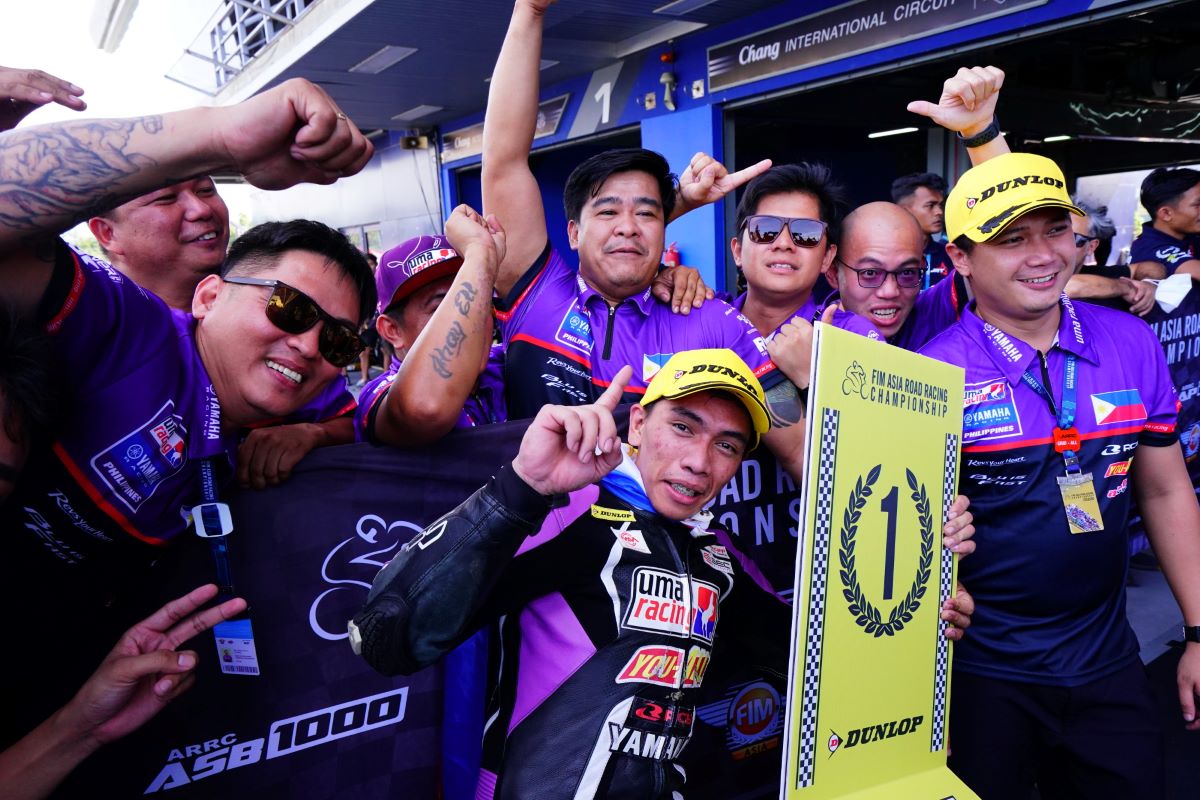 April King's dominance over the field of riders resulted in an exciting finish to the ARRC's final round – race 1 at Chang International Racing Circuit. Beginning in the second row of the grid, the underdog racer focused on winning the championship, seizing every opportunity to remain among the fastest riders on every lap.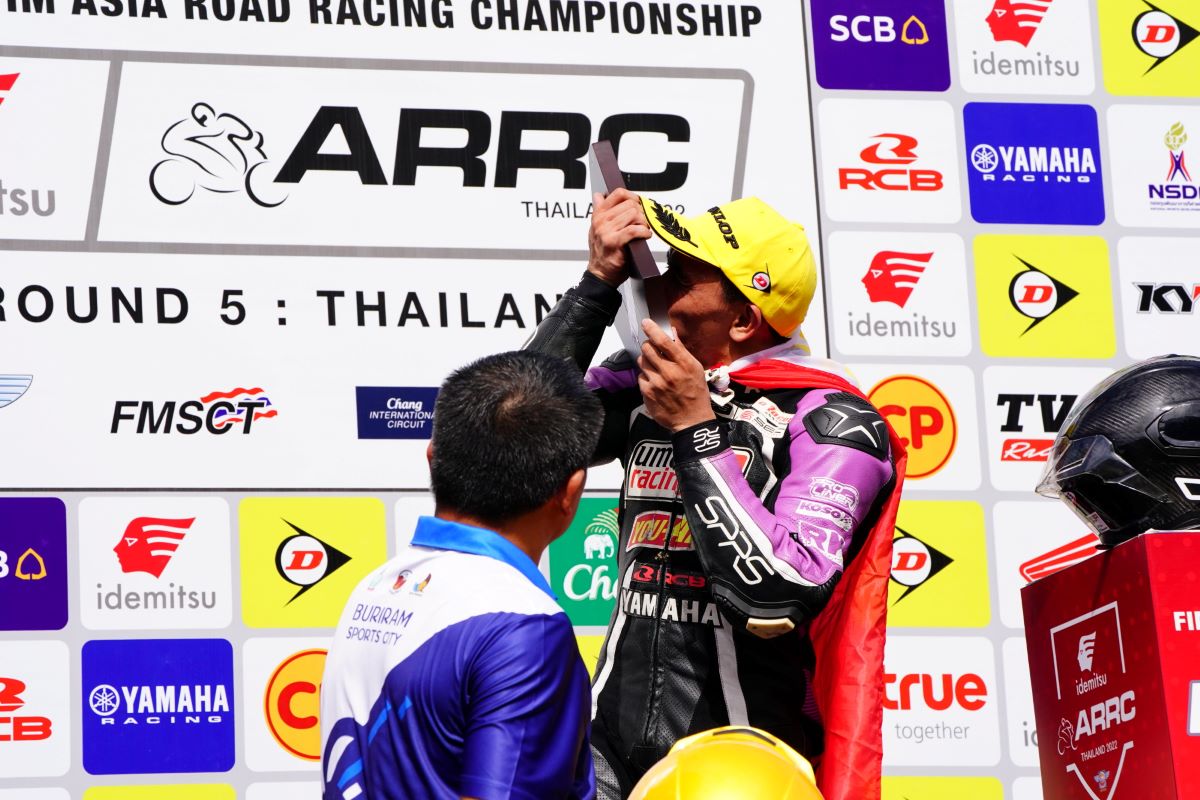 "The race was not easy, but we made it!" April stated after his race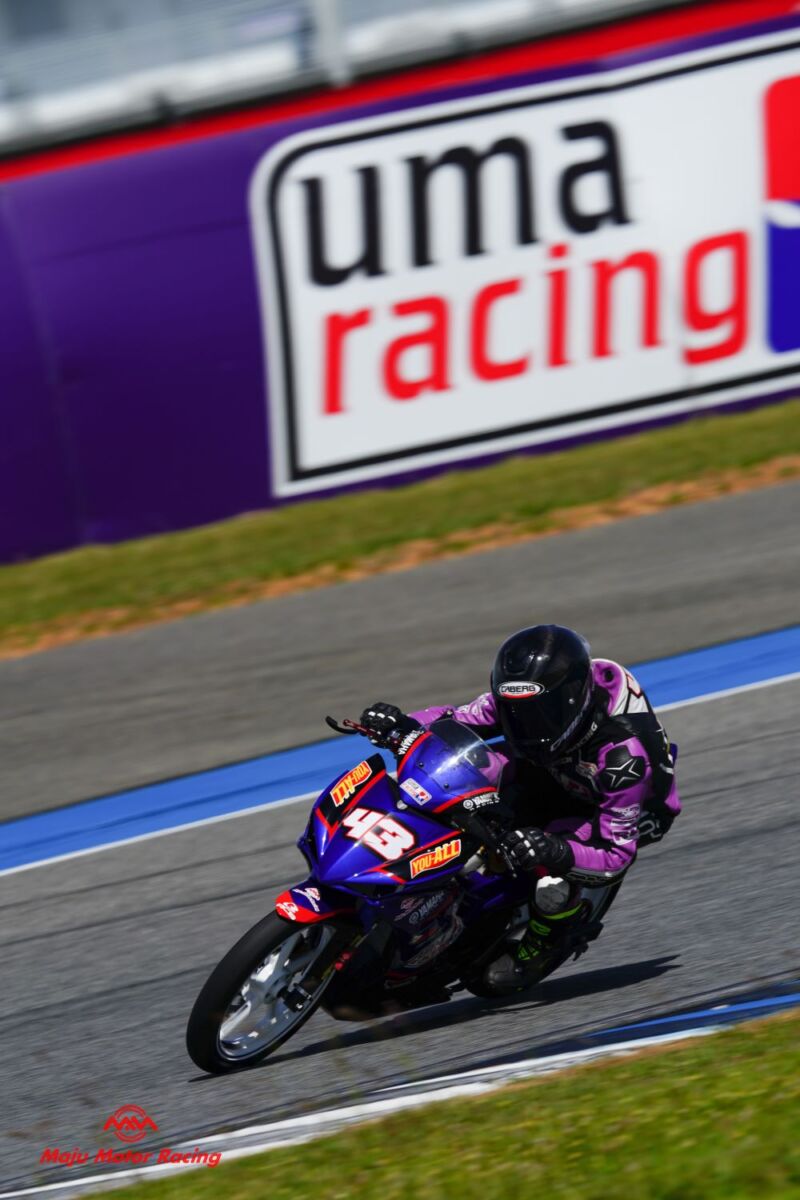 During the awarding, hearing the Philippines' national anthem gave spectators a trip down memory lane when the wonderboy Mckinley Kyle Paz got the first-ever Filipino Overall UB150 Championship title in 2019. But aside from flashbacks, the moment made everyone realize how motorsports are embedded in Filipino racers' DNA. The impressive finish created an impact on other competitors.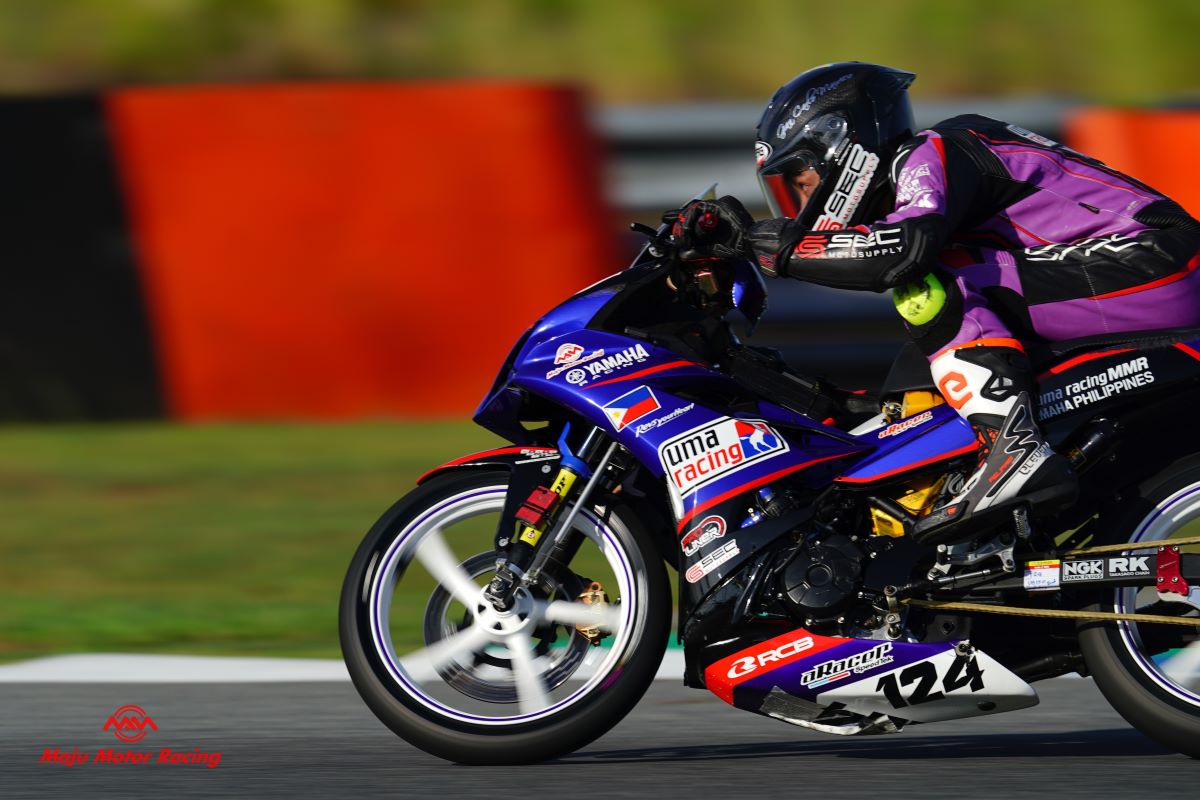 On the other hand, Gian had a motorcycle malfunction, but this does not stop his perseverance to prepare for race 2. "Technical problems happen, it's beyond our control (what we can do) and we move forward for the next race. At sana sa awa ng diyos, makita natin ang dalawang rider natin sa harapan (podium)" said Joey Storm Rivero, the team's head coach.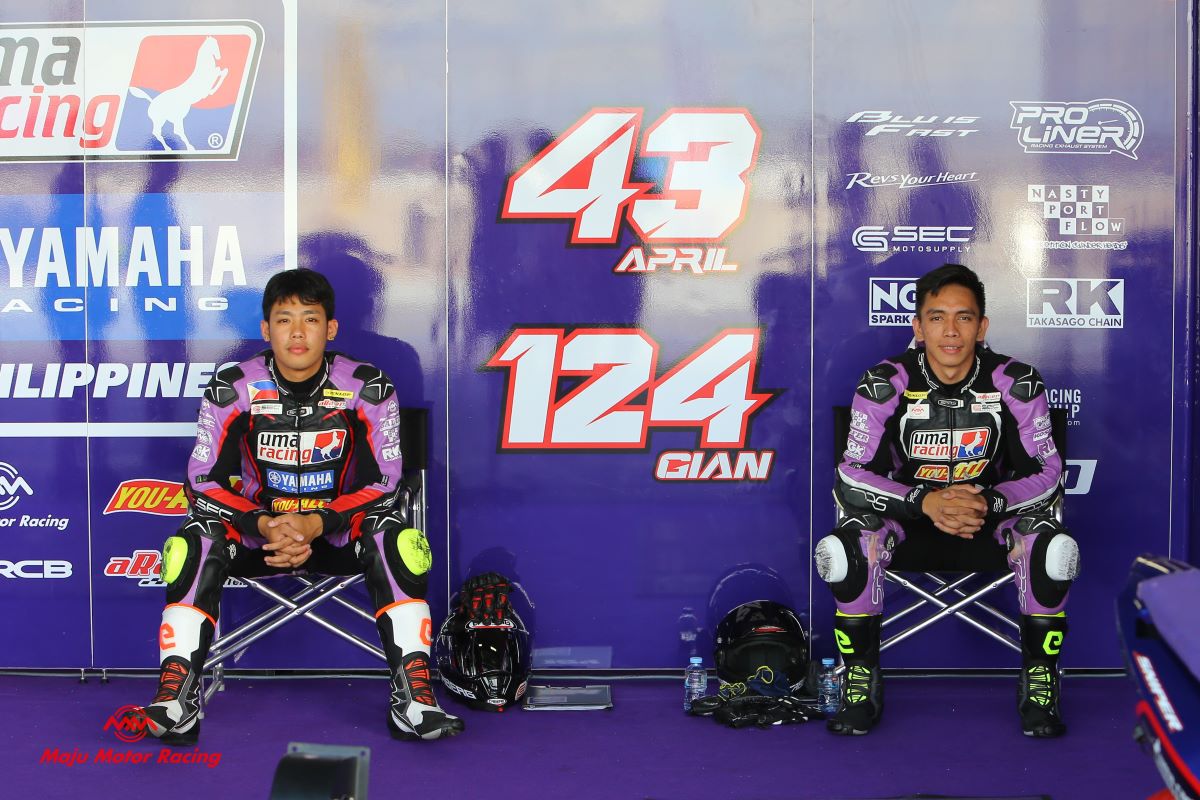 The first part of 2022 ARRC season finale showed how Gian continuously kept his unwavering determination, how John Emerson Inguito (Yamaha 4S1M Racing team) withstands any circumstances, and how April unleashes the champion in him. The season will end on November 21 but for these Filipino racing icons, the world's impression of Filipino talents in motorsports has just begun.
Stay updated by following the Yamaha socials:
Website: https://www.yamaha-motor.com.ph/index.html
FB Page: https://www.facebook.com/ph.yamaha
YT Channel: https://www.youtube.com/user/yamahamotorphils
IG: https://www.instagram.com/yamahaphilippines/?hl=en
Twitter: https://twitter.com/YamahaMotorPH