Isuzu's beloved SUV returns in the souped-up 2018 line sporting the manufacturer's new Blue Power engine.
The 4×2 carries a 3-liter, four-cylinder, in-line, Euro 4-compliant, Blue Power diesel engine with Turbo Intercooler that pushes a maximum of 177 PS at 3,600 rpm and has a torque of 380 Nm at 1,800 to 2,800 rpm. This translates to plenty of vroom whenever you need it.
Stopping the vehicle are ventilated discs on both axles, while suspension is a combination of an independent double wishbone with coil spring and stabilizer for the front while the rear is supported by a five-link coil spring and stabilizer bar.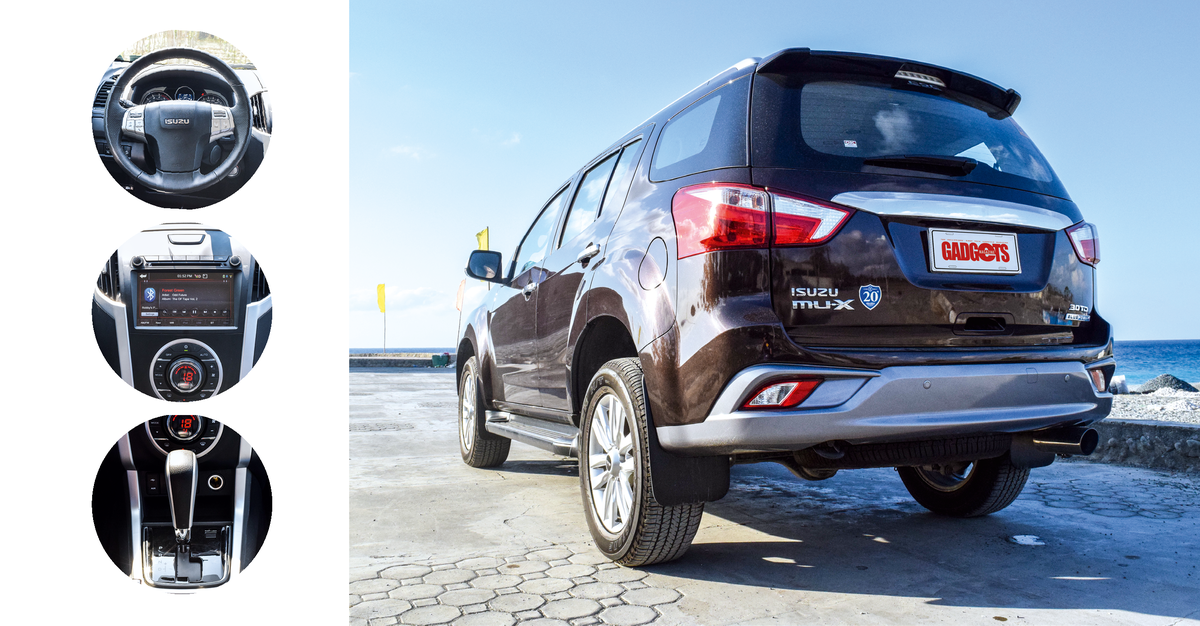 Like its predecessors, the 2018 mu-X looks just as imposing and assertive as its specs, boasting of clean, bold lines with strong chrome and gray accents across the front and sides of the vehicle.
But for any roadtrip, how it looks and feels on the inside is what matters most. The LS-A AT variant assures both driver and passengers a comfortable ride with spacious rows, nicely moulded seats (with electronic adjustment for the driver), and plenty of compartments for personal effects. Other creature comforts include an 8-inch entertainment console with navigation, a 10-inch, roof-mounted screen with DVD playback (oh, yes), and plenty of charging ports for both the front and back rows.
With more than plenty of power and a lot of personal touches for comfort, the new mu-X is the noble steed to take with you on your next adventure.
Also published in Gadgets Magazine April 2018 issue
Words by Robby Vaflor
Photos by Jael Mendoza