Modern styling and top notch safety features are something you wouldn't normally associate with China-made vehicles, but lo and behold, we have the BYD S6 compact crossover SUV—the brand's first independently designed SUV. The S6 is the first Chinese domestic SUV model awarded with the highest C-NCAP rating of five stars, and was also named SUV of the year by the Annual Ranking of Chinese Automobiles in 2011.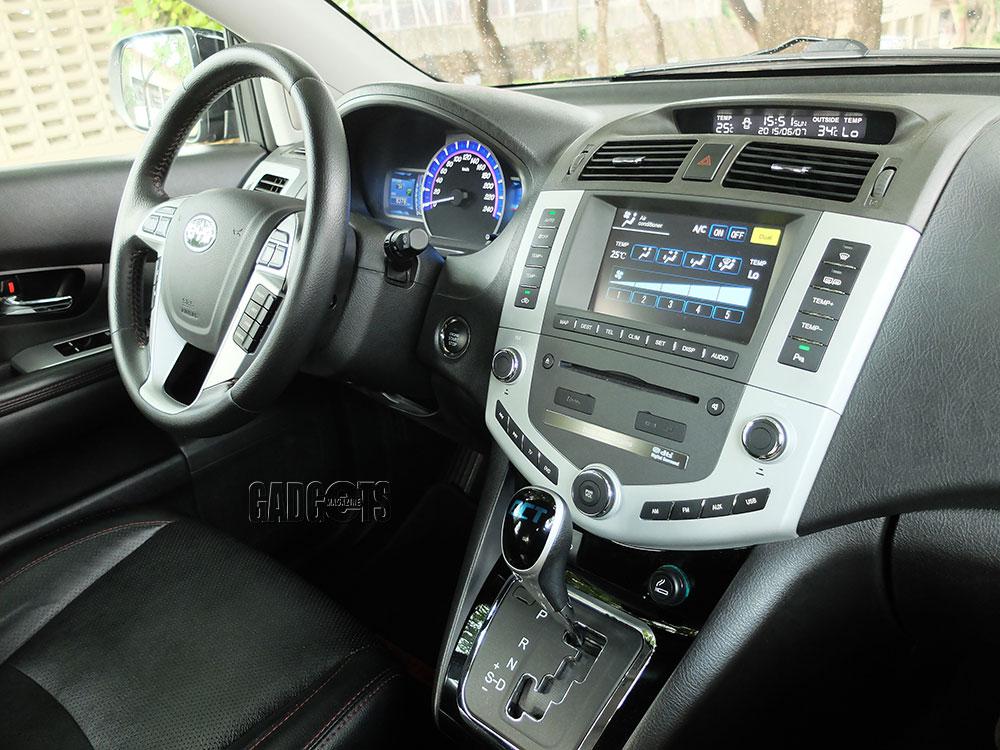 Design 3/5
The test unit delivered to our office was black; doctor black, to be exact. No, its exterior didn't look like a doctor's bag, but in some ways and a little imagination, it is possible to correlate it with a bag with numerous tools to aid a professional in carrying out his/her work.
The exterior of the S6 is stylish and modern. Its flowing lines give it a sporty exterior without going all-out aggressive, and its subtle character lines add visual interest to its bonnet and sides, as well as accentuate its silhouette. The S6 is equipped with roof rails, projector-type halogen lamps, fog lamps, and a dual-mode moon roof, that also adds to the premium appeal.
Being partial to dark interiors, I like how monochromatic the cabin is: everything is in shades of black, with touches of gray and silver to emphasize its key features. Parts generally fit well, without any squeaking or play. Undeniably though, the dashboard is [discernibly] easier on the eyes than to the touch because of the type of materials used.
The tilt and telescopic steering wheel is wrapped in leather and comes with audio and cruise control buttons, as well as the switches for the digital info display. The 4.3 TFT-LED instrument panel is brightly lit with an almost cartoonish illumination of blues and purples. All gauges are digital, save for the conventional (analog) speedometer located dead center.
Its black leather seats come with red stitching for an added sporty feel. Front seats are manually adjustable, while the rear seats split 60:40 and fold front for added luggage space. When upright, there is also a rear center armrest with cup holders that come in handy during long drives.
The BYD S6 is available mecca gold; athens silver; timo white; and doctor black.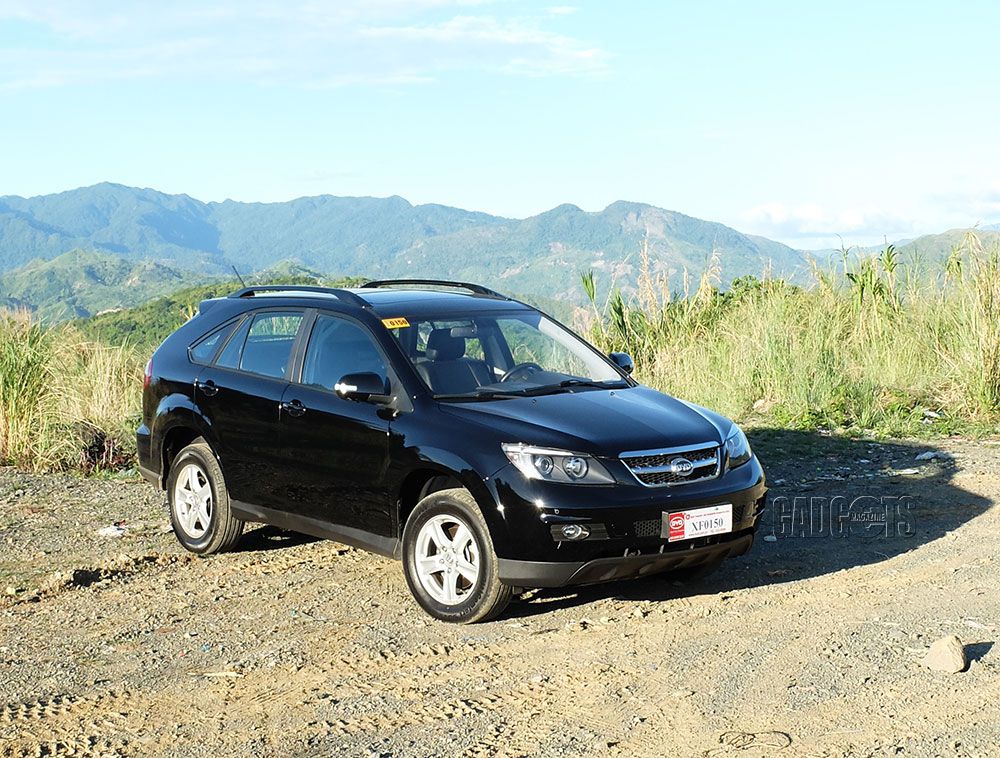 Hardware 4/5
The top tier BYD S6 is powered by a 2.4-liter Mitsubishi 4G69 MIVEC (Mitsubishi Innovative Valve timing Electronic Control system) engine that produces 167 Ps @ 6,000 RPM and 234 nm of torque @ 4,000 RPM. This Euro-4 compliant engine is coupled with 6-speed automatic dual clutch transmission (DCT). Suspension is courtesy of McPherson struts in front and McPherson independent suspension with three connecting rods in the rear. It ships with 17-inch aluminum alloy wheels, and stopping power is taken care of by ventilated discs in front and solid disc brakes at the rear.
The head unit is an integrated multi-media system with a 7-inch touch screen monitor with Turner/CD/DVD/GPS Navigation ready/Aux Port/USB/SD Card/Bluetooth functionality, linked to nine speakers. The same monitor also displays the reverse camera, as well as the view from the camera mounted on the passenger side mirror, that gives the driver a peek at its blind side. This camera comes with an accompanying light, and can be switched on anytime via a button on the steering wheel.
Safety features include anti-lock brake system (ABS) + electronic brakeforce distribution (EDB); six SRS airbags (dual front, side, and curtain); headlight leveling device; engine immobilizer; front and rear parking radars (sensors); ISOFIX docking ports; seatbelt miner; and side impact beams.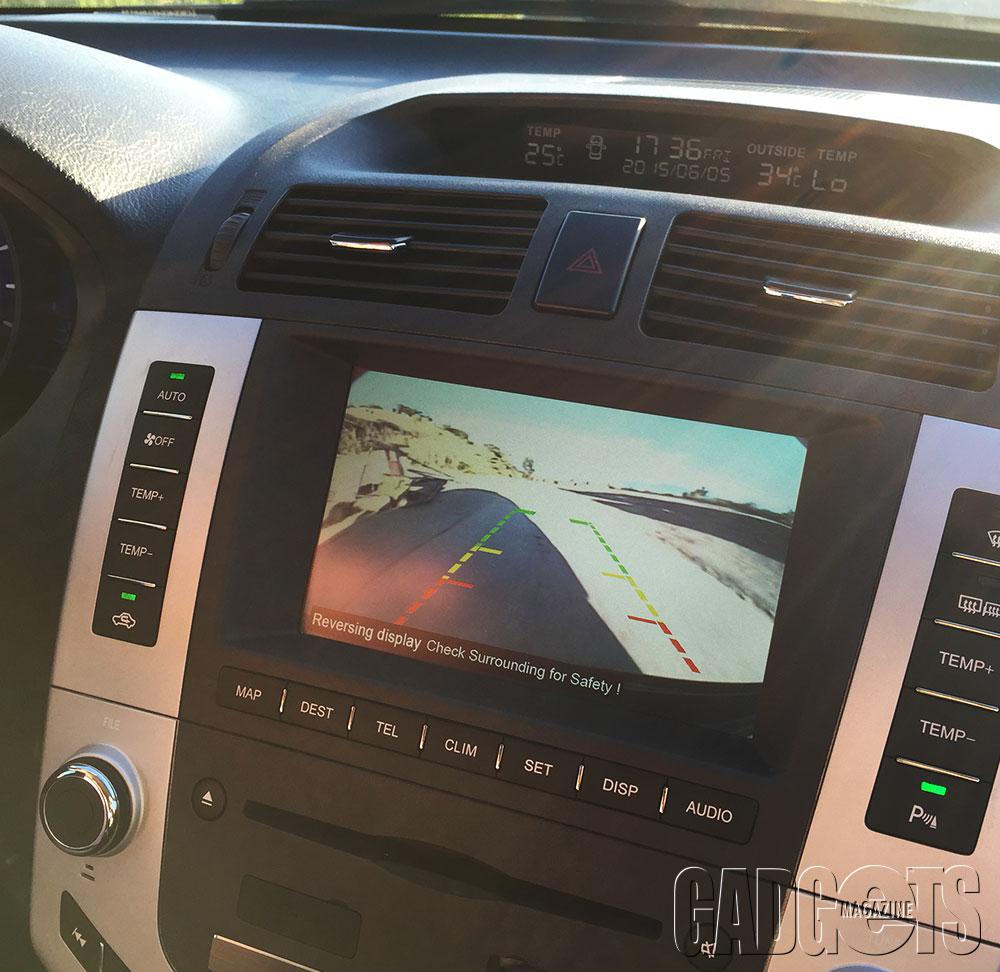 User Experience 4/5
It's funny how people are always in search for the best deals, yet when it's right in front of them, they think it's too good to be true. Well, to be fair, some deals ARE too good to be true, luckily, this isn't one of them.
Granted that the BYD S6 isn't the cushy-est compact crossover in the market today, but it's nothing to scoff at either. It is a capable vehicle, with a good looking exterior, and sound engineering. Of course, to hit their price points, compromises had to be made. But instead of scrimping on the safety and other features, it was the plastics and other materials that had to give way. Not to say that the interior is shabby, though. As its fine grained leather seats can rival those from more expensive vehicles.
Thoughtful amenities such as the smart keyless system, push button ignition, and the side mirror-mounted camera are well appreciated.
Driving around in the S6 was an agreeable experience. Between familiarizing myself with the features and returning the double-takes of onlookers, I pretty much had my hands full to notice much else. Handling is neutral, and power is more than sufficient for driving around the city. During our time with it, we averaged around 8-8.5 kilometers per liter which isn't bad given its weight (1,620 kilos) and displacement. It's just too bad we didn't have enough time to bring it out to the expressways. I should note that there was a bit of a lag when you stepped on the accelerator, but it is only really noticeable if you nitpick.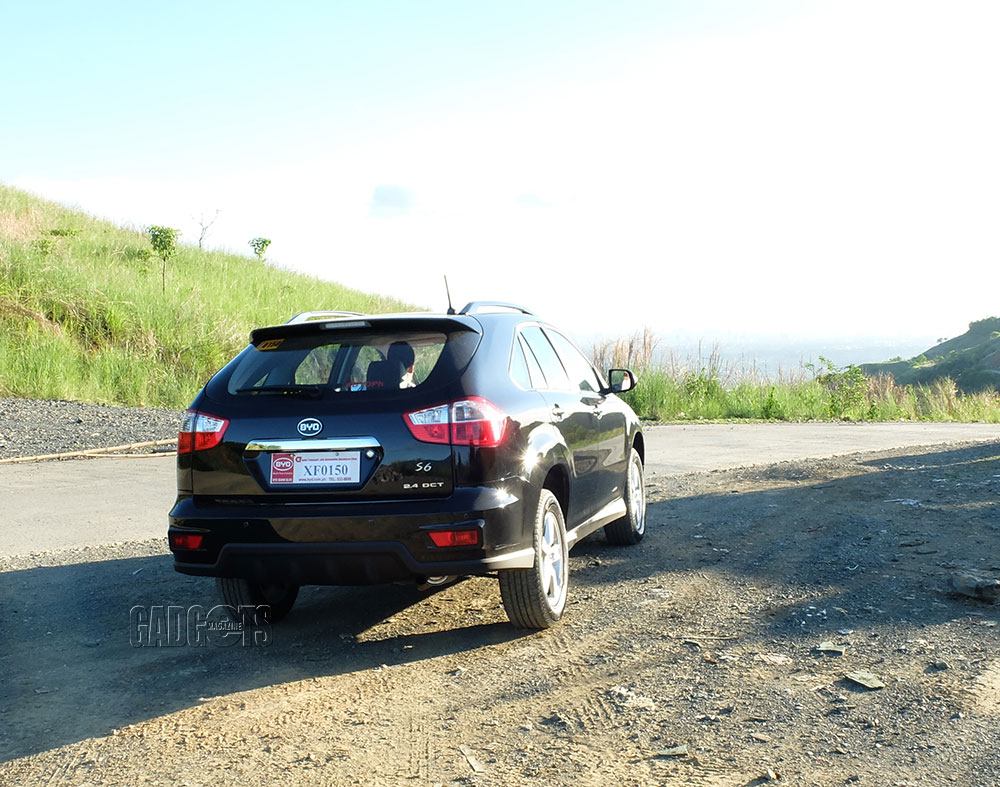 Price 4.5/5
The BYD S6 comes in two trims — the 2.0-liter MT that is priced at PHP 1,168,000, and the full spec'd 2.4-liter DCT that is pegged at PHP 1,258,000. Both variants come with a 5 year or 100,000 kilometer warranty, which ever comes first.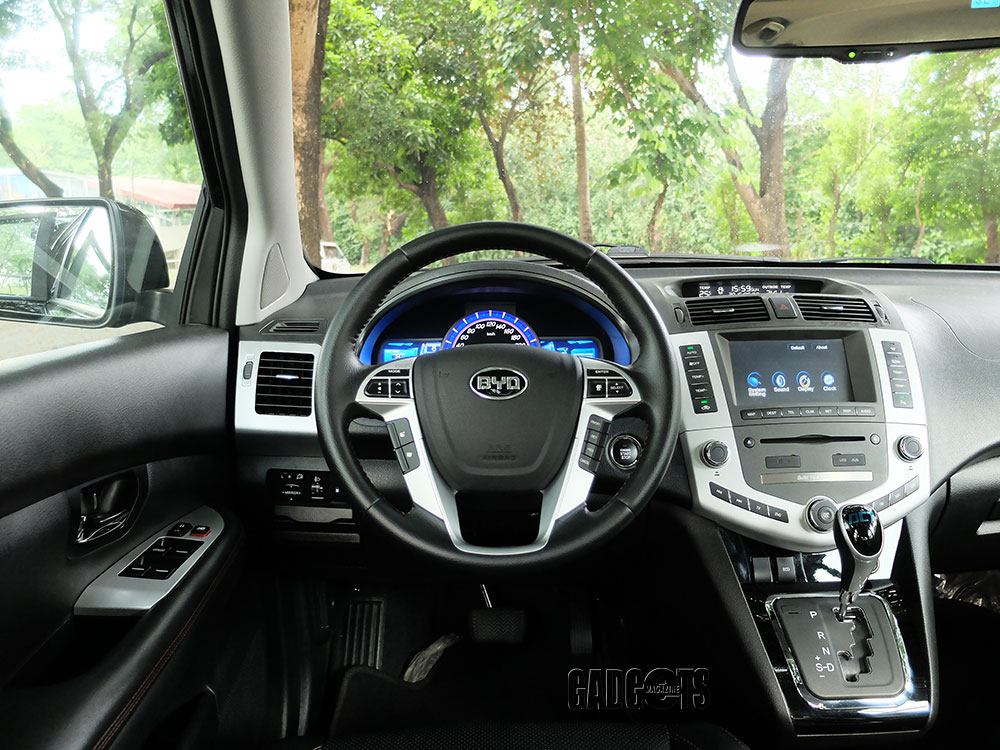 Bottomline
The S6 is ripe for the picking, and can undoubtedly rival its contemporaries. It's time to put your predetermined notions aside. Take a chance. Build Your Dreams!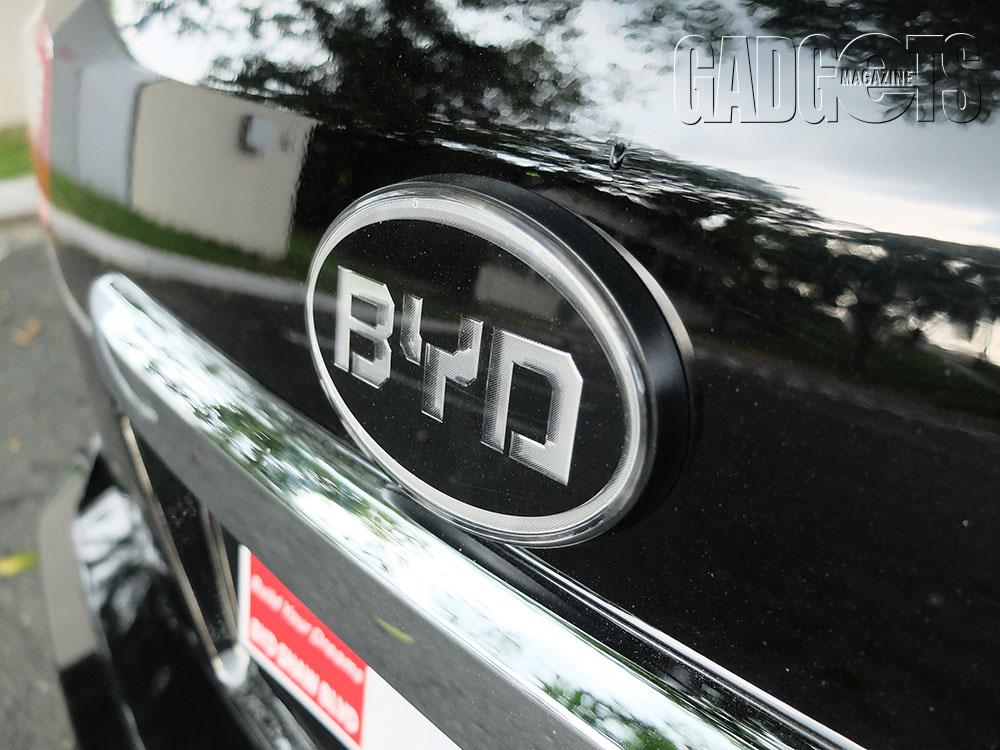 What's Hot
Affordable price tag
Certified Euro-4 compliant
What's Not
Interior materials are hard to touch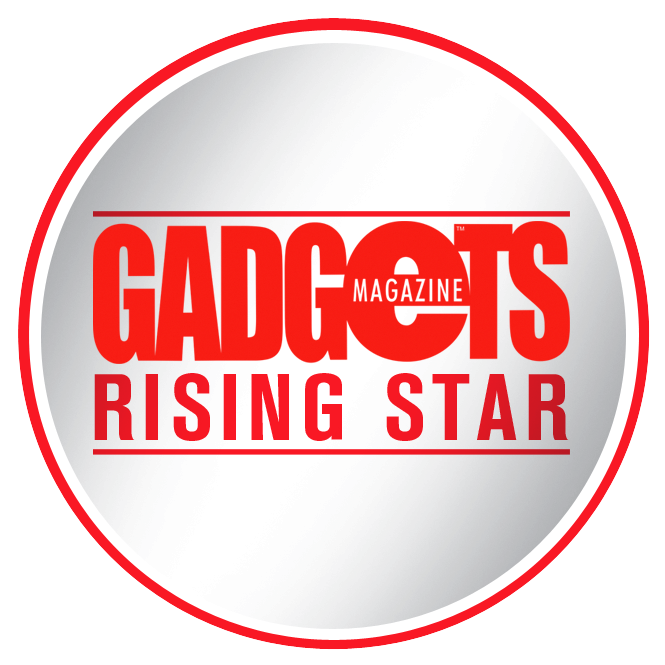 Originally published in Gadgets Magazine June 2015 Issue
Photos by Nicolo David
Erratum: The BYD S6 now comes with a 5-year warranty and not the 3 years indicated in our print issue.