I've always wanted a device that I can use not just for school, but also for fun and entertainment. The realme Pad was the answer to my wishes!
Design: 5/5
realme has elevated the look of its tablet with its generous use of aluminum for the frame and back panel. It has flat sides with rounded corners, has an elegant look, and feels like a premium device. The brushed finish at the back doesn't retain smudges and keeps the tablet clean, which is perfect for me. The realme Pad is quite slim at 6.9mm and is lightweight, weighing only 440g. I could hold it for hours without my hands feeling tired. The power button is at the top of the tablet. On the right side are the volume and microSD slot. The lower part has the USB-C port while the headphone jack is at the lower left corner. The realme Pad has quad speakers — 2 speakers at the top and 2 at the bottom — that support Dolby Atmos.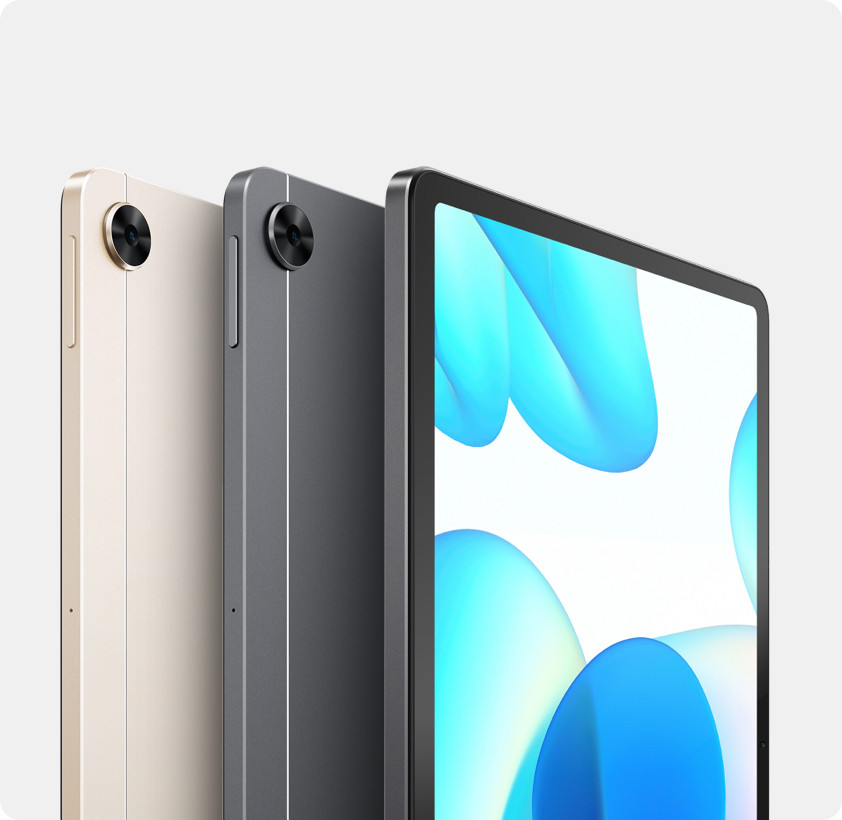 Hardware: 4.5/5
The realme Pad has a sufficient 10.4" LCD display with 2000 x 1200 resolution. It is powered by the MediaTek Helio G80 Gaming Processor. It has 8-megapixel Ultra Wide-angle front and rear cameras. The review tablet that I got only had 32GB internal storage, but it is expandable with microSD storage up to 1TB. The realme Pad has a 7100mAh battery and supports 18W fast charging. It even supports reverse charging, which is awesome! You can use the realme Pad to charge your other devices. It also has Dual Mic Noise Cancellation, which makes it great for online classes and video calls.
User Experience: 4.5/5
The realme Pad was a treat to use. It was fast and did not lag at all.
I set up Face Recognition so that the tablet would be for my use only.
The realme Pad has different viewing modes, which is great as it reduces eye strain. I could choose between display options such as Eye Comfort (where I could control the intensity), Reader Mode, and Dark Mode.
I used the tablet for school/online learning. I downloaded apps that I needed for school, such as Canvas, Zoom, Microsoft Word, and Excel. The realme Pad can also do split-screen or Multi-Window Mode, where you can use two apps at the same time. This was helpful in my online class as I could see my teacher in the video call on one side, as well as open the lesson on the other side or answer seatworks/quizzes.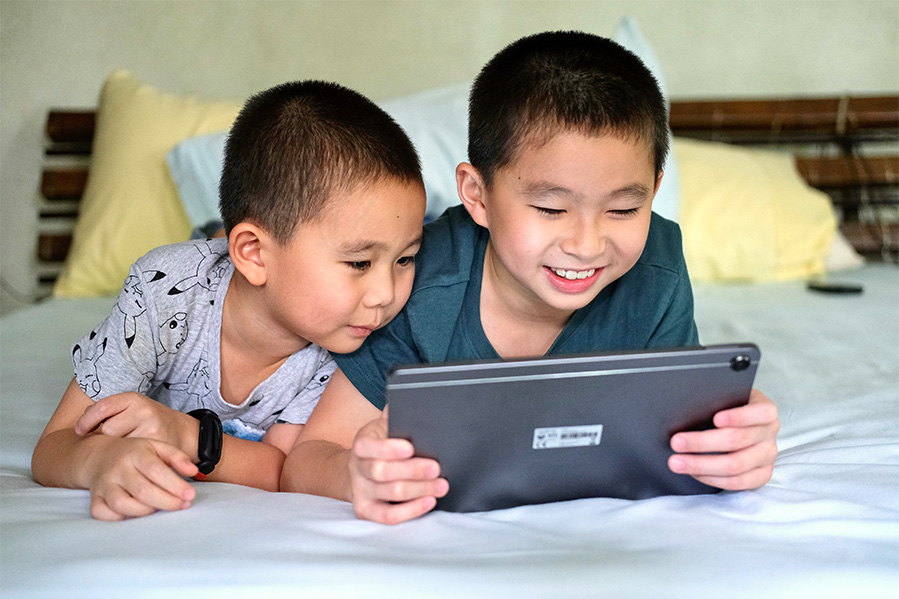 I tried making notes on Keep Notes on the realme Pad and I was also able to access this with Google Keep on my laptop.
For fun, I downloaded games, such as Pokémon Go and Minecraft. I enjoyed playing these games with realme Pad's good graphics and display. The games were fast and responsive. The strong speakers also made me feel like I was really in the game.
The Quad-Speakers are great for watching videos, listening to music, and playing games. The screen display is also nice and sharp, so I loved watching Netflix and YouTube videos with the vibrant colors and loud sounds. 

The battery lasts for a decent amount of time. Based on my usage, it could last almost 12 hours. When battery is low, it will also suggest that you activate Battery Saver to keep the battery life longer. However, it takes me almost 3 hours to fully charge the tablet.
Also, the camera is not very clear, especially if lighting is not good.
Value: 5/5
Priced at PHP10,990, the realme Pad is budget-friendly and affordable but has good quality and has an expensive look.
Specifications:
Display: LCD, 26.31cm (10.4in), 2000×1200 WUXGA+ resolution, 360nits
Processor: Helio G80 gaming processor
Operating System: realme UI based on Android 11
Memory & Storage: 3GB + 32GB, expandable to 1TB
Connectivity: WLAN 2.4/5GHz, Wi-Fi 5, Bluetooth 5.0
Audio: Doly Atmos quad speakers, 2 microphones with dual-mic noise cancellation
Camera: 8MP front and rear HD cameras
Sensors: light, acceleration, hall, gyro-meter, GPS
Dimensions (LxWxD): 246.1 x 155.9 x 6.9mm
Weight: 440g
Battery: 7100mAh, 12 hours battery life, 18W quick charge, supports reverse charging
What's Hot:
Quad speakers
Screen display
Battery life
What's Not:
Camera quality
3 hours to fully charge battery
Bottomline:
I really love the realme Pad. This is an excellent gadget for students for everyday use!
(Well, not just for students because other grown-ups in my family now want one!)
Reviewed by Isaac James Zayco and Pamela Zayco
Also published in Gadgets Magazine December 2021-January 2022 issue