Life can be pretty frantic for a girl like me who braves the daily commute, and hustles five days a week at the office or media events. As a self-confessed introvert, streaming anime online and playing mobile games help me keep stress at bay. I rarely go out, but when I want to unwind somewhere or maybe get away from the house, there are only two places where my feet would take me: either a cafe or a toy and anime convention.
I usually attend otaku exhibits to score anime merchandise and other loot at a bargain price, but last month was my first time to attend the Anime and Cosplay Expo. The two-day event gathers cosplayers, anime enthusiasts, and merchants together to celebrate Japanese animation through fun-filled activities. Currently on its third year, ACX 2018 was organized by the people behind Cosplay Mania and Cosplay Matsuri, both of which are considered as main cosplay conventions in the country. While conventions like these usually don't come cheap, ACX is different. The entrance fees are as student-friendly as it can get: PHP 199 for a whole day and PHP 349 for two days. If you're a stingy hobbyist like me, this is an opportunity for a huge haul.
The community has grown enough over the years to the point that Japanese toy giant Bandai and cable TV network Animax Asia are now major sponsors. As expected, Bandai's booth was packed full of Gundam and Star Wars collectibles with products marked down up to 50 percent. I even saw a pint-sized Millennium Falcon for only PHP 300. There were also QPosket Disney Princesses and Disney, Marvel, and DC characters for sale.
Poseable chibi figures like Nendoroids, as well as Figma action figures were the dominant items that you could pick up around the kiosks in the collectibles section, with starting prices of about PHP 1700. That's a great deal since regular prices usually begin at PHP 2,000. There were also some miniature Himouto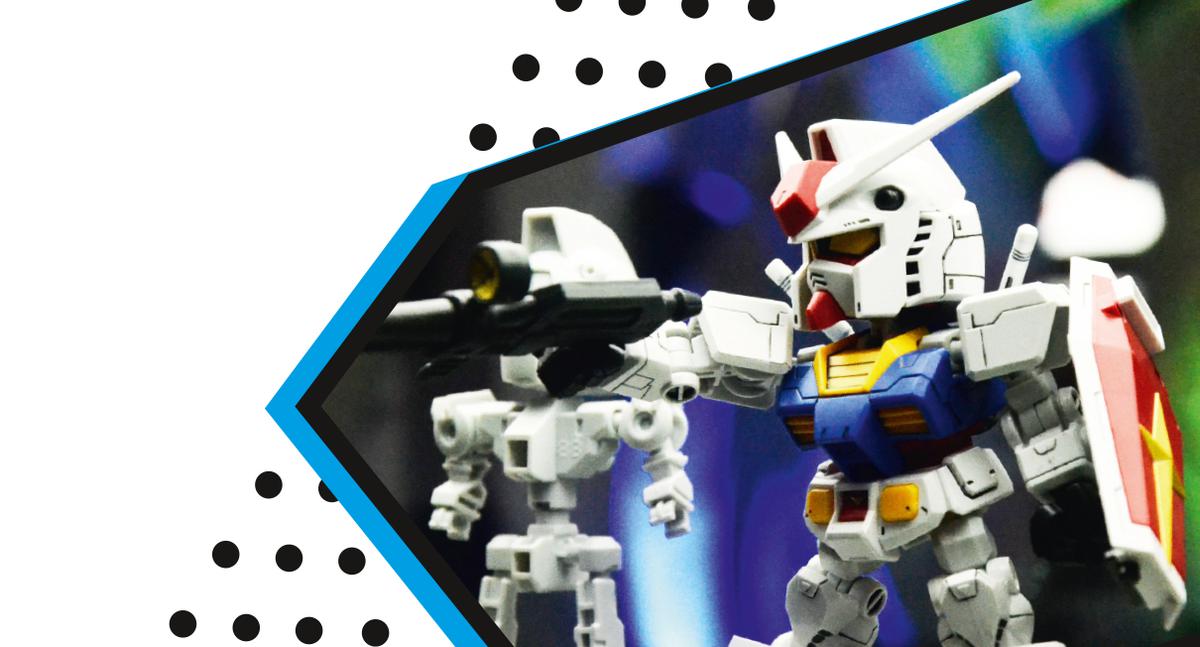 Umaru-chan toys from the Good Smile Company for only PHP 350 each. Since I'm a fan of the series, I didn't think twice and bought two to add to my office desk. At the lifestyle area, you could find booths full of kawaii merchandise like shirts, caps, pins, plushies, and more. Jackets that double as costumes from popular anime like Haikyuu!!, Yuri On Ice, Attack on Titan, and Boku no Hero Academia were the best-sellers, ranging from PHP 900 to PHP 1500. The event was also a venue for local artists to showcase their craft. Art from anime, comics and movies, and even K-Pop artists and J-Pop idols were available for purchase. I scored some anime postcards and stickers from the fan fair section at a fair price. There were also Japanese food stalls in the area like Yoshinoya to fill in your hungry tummy after a tiring yet fulfilling day.
And as promised, the event became an avenue for cosplayers to bring some iconic pop culture characters to life on stage. There were also activities like Cosplay Karaoke and Trivia Throne Throwdown that involved the audience. It was an afternoon of Otaku singing their hearts out to anime theme songs, and battling with each other to test their anime wits.
My solo adventure may have ended, but I walked out of the hall with a smile on my face knowing that trying new things alone may lead you to great discoveries—and a hefty bag of anime goodies.
Also published in GADGETS MAGAZINE August 2018 Issue.
Words by Jewel Sta. Ana