2018 might be the year of infinity displays, but the fact that this year has seen some of the most amazing camera technologies built into smartphones cannot be dismissed. Sharing the spotlight with bezel-less screens and the notorious display notch are triple rear cameras, intelligent image processing, optical zoom, and massive camera sensors. These components elevate smartphone photography beyond what we thought was impossible just two generations ago.
With all the amazing smartphones that have been put out this year alone, choosing based solely on specs can prove tricky. We take a look at some of the best smartphone snappers we've had the pleasure of handling and putting through their photography paces, from budget offerings to flagships.
Entry-Level
If we're going to put it bluntly, low-cost smartphones usually get the short end of the stick feature-wise. Many times, the first thing to go to keep prices down is the image quality of their cameras. At present though, tempting propositions come in the form of entry-level smartphones' fantastic snappers.
Xiaomi is a brand that champions value for money, and this is reinforced by the launch of the Redmi 6. This smartphone which identifies as entry-level, sells for a little over PHP 7,000 yet is packed to the brim with features that make mid-rangers nervous. With a dual rear-camera setup, 12 MP + 5 MP, and MediaTek Helio P22 SoC AI optimization, the Redmi 6 is able to deliver quality bokeh effects and impressive low-light performance minus premium costs.
Oppo keeps it fresh with the 2018 version of the A71. Moving away from nearly borderless displays, the A71 keeps the classic Oppo look. Equipped with a Qualcomm SD 450 chipset with an octa-core processor, the A71 is a competitive entry level phone. The Chinese smartphone giant clearly didn't skimp on the A71 with its 13 MP rear camera which can be utilized to take time-lapse, panorama, and even ultra-HD 42 MP photos.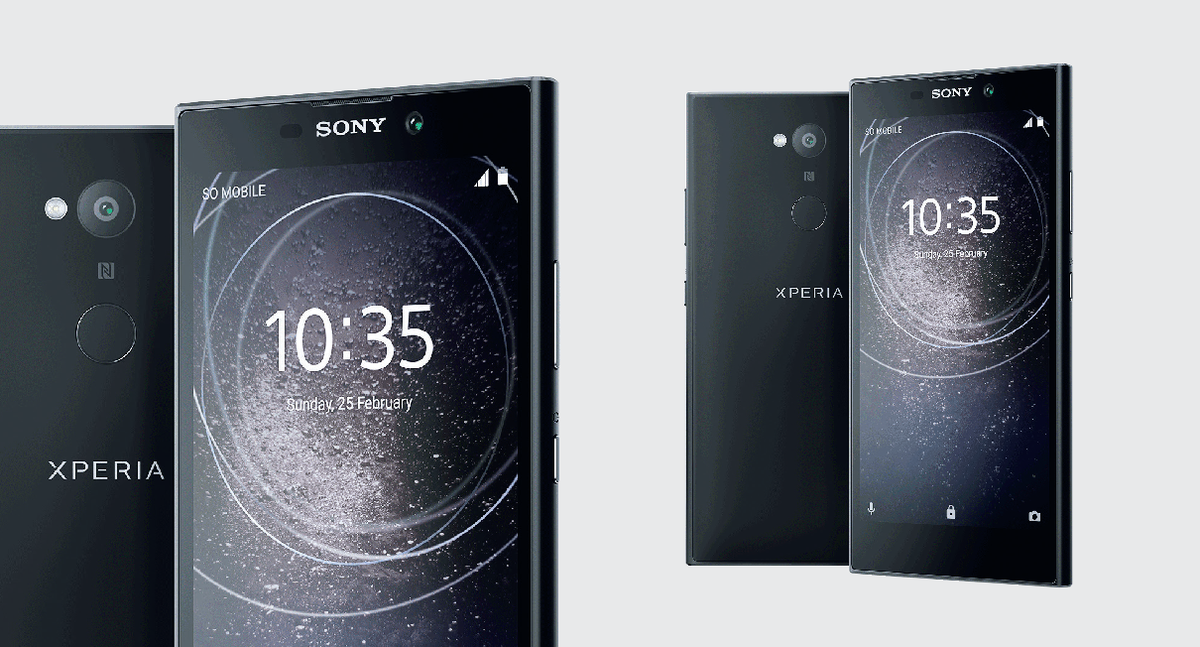 Sony's Xperia L2 also makes use of a 13 MP shooter with an f/2.0 aperture. And thanks to a Mediatek MT6737T chipset, video quality is at 1080p at 30 fps. The Xperia brand is often associated with the word premium, and the Xperia L2 feels like a premium smartphone without the wallet-draining price tag.
Mid-Range
We've come to a point where mid-range phones are no longer just an option for the unsure. It's a thriving market with handsets that dare to change the game. These offerings provide excellent performance and come with the promise of great photos, without being out of reach for the average consumer.
Chinese smartphone makers dominate the mid-range category, with Oppo and Vivo going head-to-head at the front lines. In this war though it's the consumers who win. Phones such as the Oppo F7 and Vivo V9 present great value, with full-view displays, capable chipsets, and competitive pricing, but it's their cameras that command attention. On the Oppo F7 is a 16 MP rear camera that creates crisp images in a snap thanks to a Helio P60 chipset and phase detection autofocus. Scenes are captured the way they should be with AI Scene Recognition, and with an ample aperture, shooting at night is made more pleasant. The V9, on the other hand, is fitted with the Snapdragon 626 that enables its rear main 16 MP shooter and 5 MP sensor to capture depth-of-field, rich detail, and bright images. It also makes use of an artificial intelligence algorithm and machine learning to produce great photos.
Vivo takes it a notch higher with the X21. This smartphone is powered by an SD 660 chipset, giving it solid mid-range performance. Apart from gorgeous looks and an amazing under-display fingerprint scanner, the X21 comes with an AI-boosted 12 MP camera with PDAF plus a 5 MP secondary rear camera for solid image quality even in situations without much light. It does come with a heftier price tag than the V9, approximately PHP 10,000 more.
The ZenFone brand has established itself as a smartphone line with capable snappers. Asus pushes the boundaries of smartphone photography with the Asus ZenFone 5. Powered by the Snapdragon 636, the ZenFone 5 utilizes AI extensively to enhance its photo-taking abilities. It has a Sony IMX363 sensor with 1.4 µm pixels and a secondary 120-degree wide-angle camera. Extra features that allow it to deliver superior images quality include OIS, scene detection, as well as AI Photo Learning.
Nokia, with the 7 Plus, is a tough contender. This gorgeous handset is equipped with ZEISS-boosted rear cameras that render images with superb colors in conditions with ample lighting. The 6-inch 7 Plus has a 12 MP snapper with a wide aperture and large pixel size, and a 13 MP telephoto lens with 2x optical zoom. It runs on the Snapdragon 660 mobile platform to produce images with fine details and processes them fast.
Flagship
Though our list suggests you could already do with either an entry-level or mid-range smartphone, it's no secret that smartphone manufacturers go all-out with their flagship offerings. This gives us built-in cameras worth ditching a point-and-shoot for. In these high-end smartphones, AI integration is still a common denominator, with dual-cameras everywhere we look.
The Asus ZenFone 5Z is a step up from the ZenFone 5 in that it is powered by the SD 845 and employs an AI platform that includes a beastly Hexagon 685 DSP for machine learning, Adreno 630 Graphics, and Kryo 385 CPU for fast image processing. It comes with the same AI-boosted dual-camera system as the ZenFone 5 but with more muscle under the hood for increased performance.
LG has been on the down low as of late, but the Korean giant aims to create buzz with the G7 ThinQ. Like the rest of the smartphones here, the G7 ThinQ packs two snappers. Its dual 16 MP rear sensors work with an AI-enabled camera software to intelligently and intuitively give you the best possible camera output without the user putting in any work beyond pointing and shooting.
Oppo has discovered a way to give consumers more screen without compromising its cameras. The Find X flaunts 3D-enabled and AI-assisted cameras that pop up with an easy slide. It has a dual rear camera system with OIS that create stunning images with vibrant color thanks to a Snapdragon 845 mobile platform, AI Scene Recognition, and depth of field capabilities.
The Xperia XZ2 is for content creators who want to stand out. Fitted with a 19 MP Sony IMX400 with f/2.0 aperture, predictive hybrid/phase detection, and the BIONZ for mobile image-processing engine, the XZ2 identifies as a 3D and AR content powerhouse and aims its sights at serious smartphone photographers. Its camera software has a Predictive Capture feature which delivers optimal shots whatever the shooting conditions.
The Honor 10 may not be as mainstream as the rest of the smartphones here, but it comes with a camera system worthy of recognition–an impressive 24 MP plus 16 MP AI camera combination to be exact. It is capable of recognizing scenes in real time for favorable image output with an AI algorithm made more efficient by an inbuilt NPU.
Also published in Gadgets Magazine August 2018 issue
Words by Mia Carisse Barrientos
Art by Theresa Eloriaga