Travelbook.ph, one of the leading online travel agencies (OTA) in the Philippines, launches a very generous offer that every travel-junkie will surely appreciate. Starting July 18, 2017, all hotel bookings made through Travelbook.ph will be free of VAT as it will be subsidized by the OTA.
"We understand that all people in the Philippines are really burdened with high VAT as it is present in almost all commodities that they need. We feel that we can help more. That's why we've come up with this campaign: We will shoulder the VAT cost for every booking made with us," according to Takumi Nakazawa, general manager of Travelbook.ph.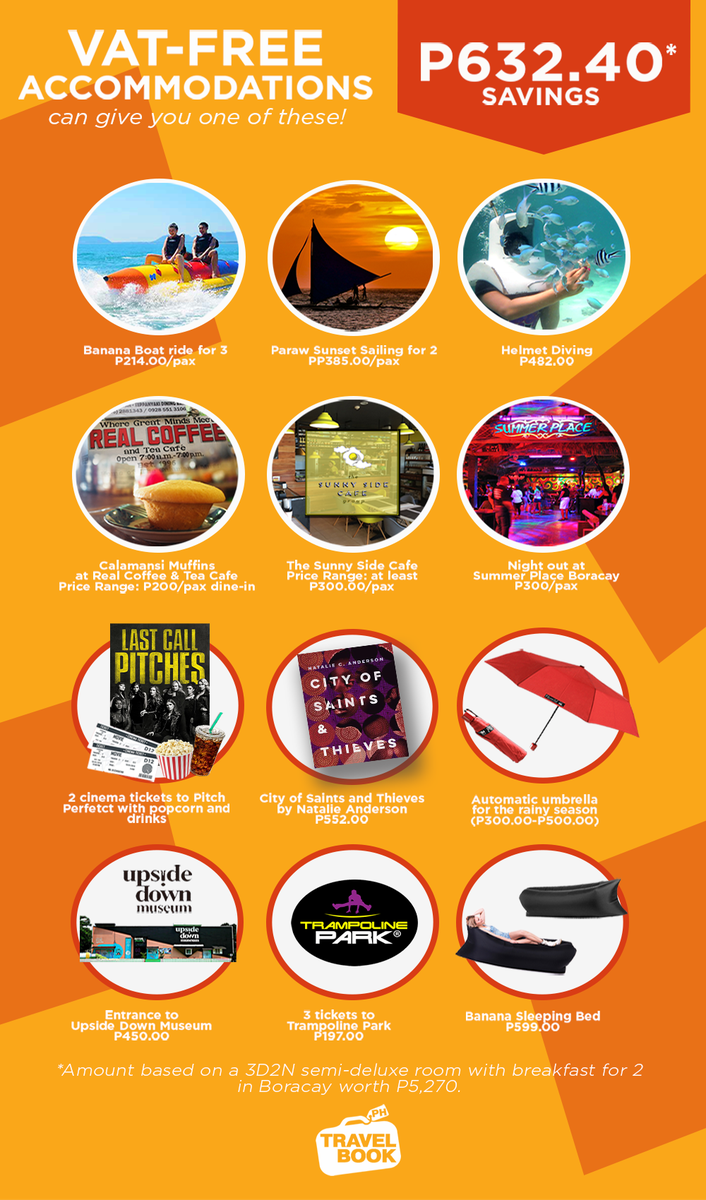 As customers proceed with their hotel bookings with TravelBook.ph, the VAT will be automatically paid by the company and will be deducted from the total cost. Furthermore, discounts, from promos and insider deals may be added on top of the 12-percent discount. Customers may enjoy this offer by booking with any of the 3,300 affiliated hotels and resorts of TravelBook.ph nationwide.
This offer from Travelbook.ph also aims to help travelers have stress-free and budget-friendly transactions when planning their trips.
This campaign will run for a limited time only. Campaign period may end without prior notice.