Metro Pacific Tollways Corporation (MPTC) is the biggest toll road developer in the Philippines, with a current portfolio of five tollways in Luzon and one in Cebu. A subsidiary, Metro Pacific Tollways South Management Corporation (MPTC South), handles tollway development and operation in south Luzon.
CALAX
Now almost nearing completion, the Cavite-Laguna Expressway, also called CALAX, is a four-lane 45-kilometer toll road. It will connect the Manila-Cavite Toll Expressway (CAVITEX) and Mamplasan in Biñan, Laguna.
CALAX will seamlessly connect several towns and key cities, accelerating the growth of business and tourism in the region. It will have the following interchanges:
Kawit Interchange
Open Canal Service Road Interchange
Governor's Drive Interchange
Silang East Interchange
Sta. Rosa-Tagaytay Interchange
Laguna Boulevard Interchange
Technopark Interchange
Biñan, Laguna Toll Barrier
The entire length of CALAX is equipped with an Automatic License Plate Recognition System that enables a barrier-less entry.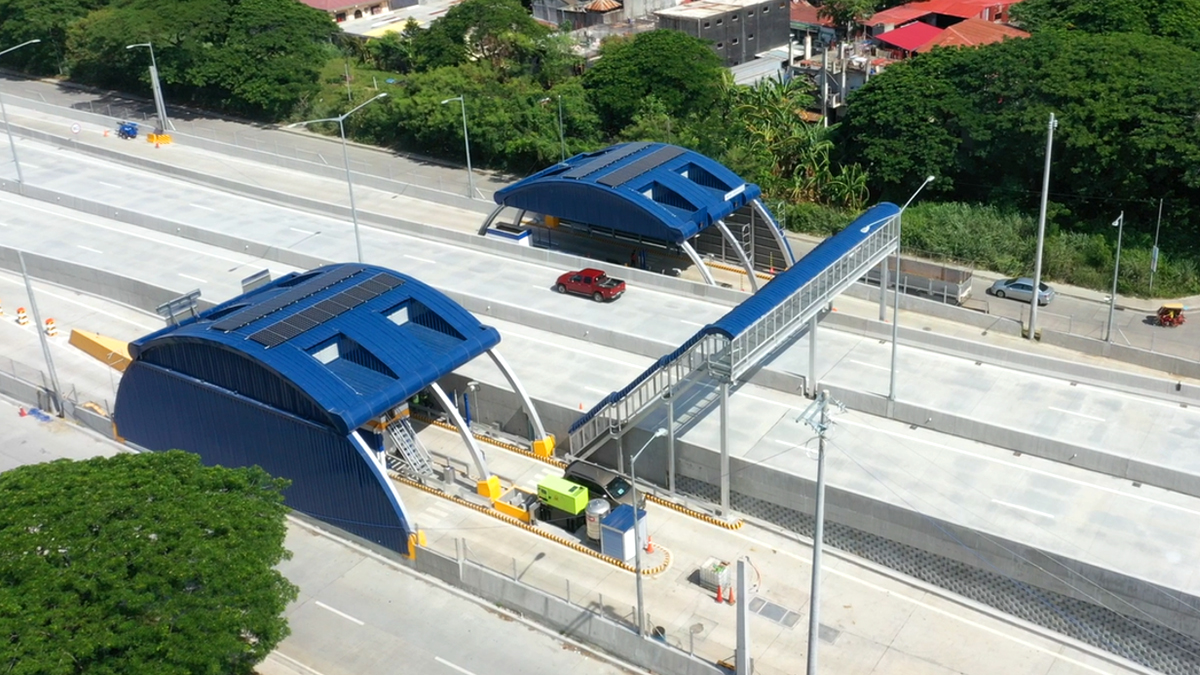 CALAX is designed to have state-of-the-art and environmentally friendly tollway facilities that not only reduce travel time and traffic congestion but also decrease carbon emissions.
Each toll plaza is equipped with solar panels to power its operations from this low-carbon energy source. After a year of using solar panels, CALAX has contributed the equivalent of 1,282 trees through 42,953.42kg of carbon avoidance.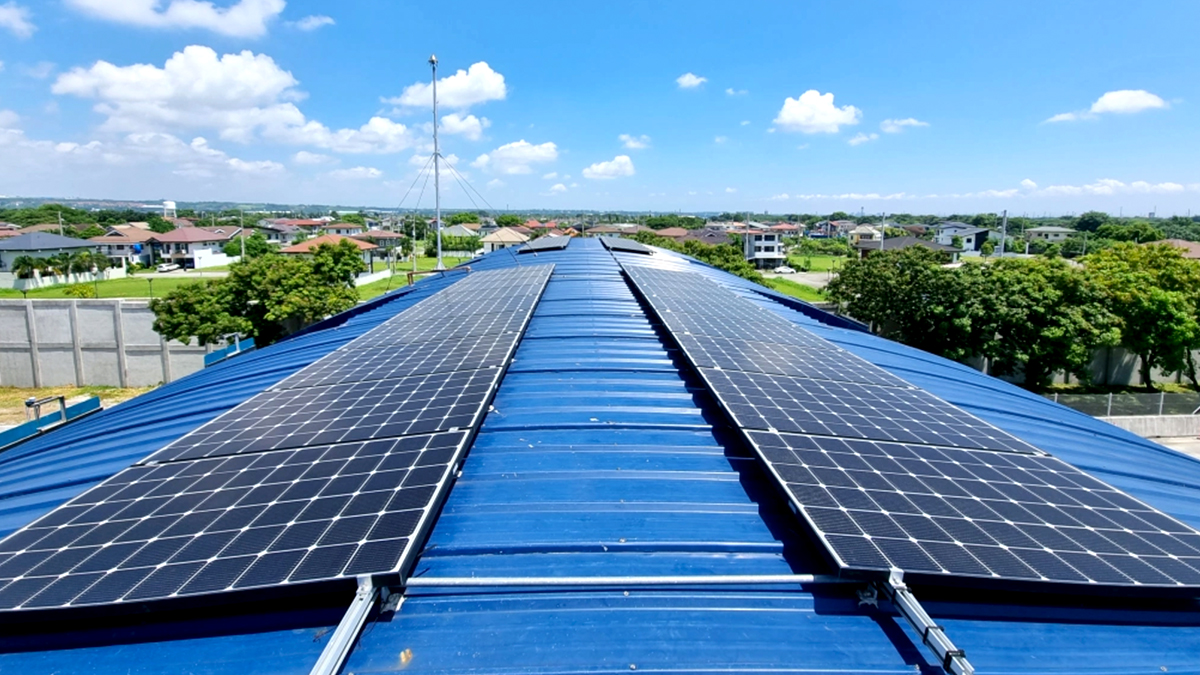 Another energy efficiency measure is the use of LED fixtures for all lights and roadway lighting.
The CALAX Rewilding Project is another initiative to turn CALAX into a green highway. This project is being undertaken in partnership with the United States Agency for International Development's (USAID) Sustainable Interventions for Biodiversity, Oceans, and Landscapes (SIBOL).
CAVITEX
The Manila-Cavite Toll Expressway Project or CAVITEX is a 14-kilometer expressway along the coast of Bacoor Bay, connecting Roxas Boulevard to Cavite, with toll plazas at Parañaque, Bacoor, and Kawit.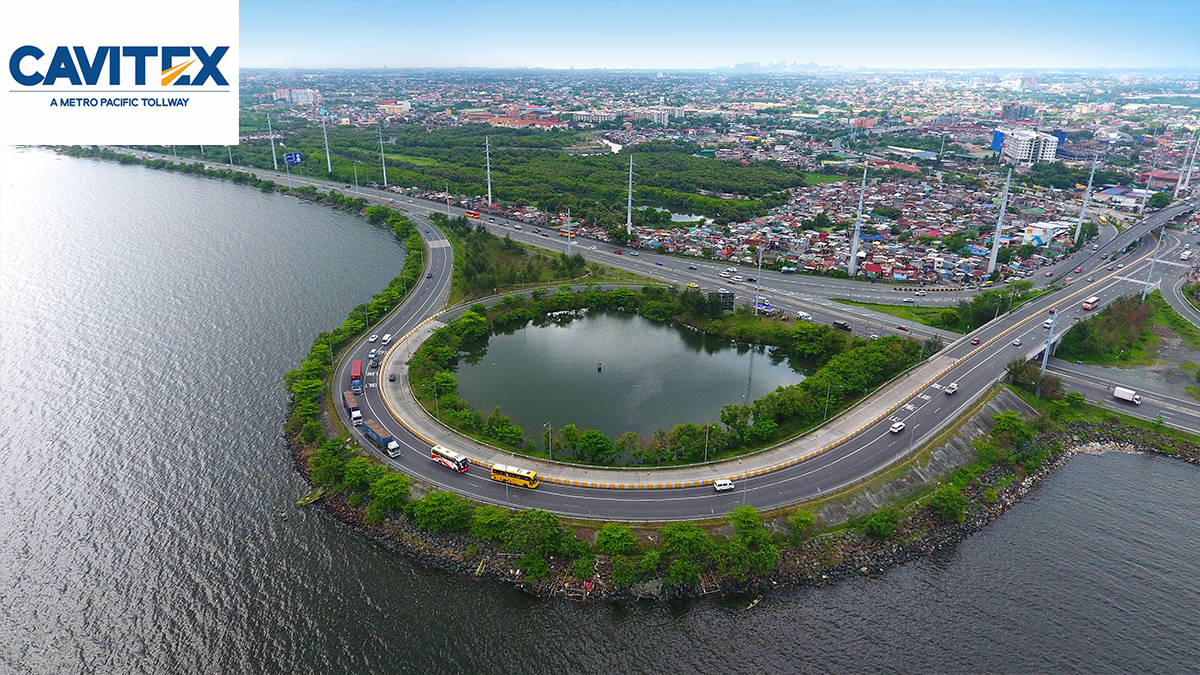 This major road project was designed to strengthen the commercial link between Metro Manila and the booming provinces of Cavite, Laguna, and Batangas. In particular, it is seen to ease traffic on a major stretch for travelers going to Cavite province, which hosts an export processing zone and other businesses and factories.
An important development on this project is the CAVITEX C5 Link linking Parañaque to Taguig with a flyover crossing the South Luzon Expressway. This 7.7km urban expressway starts from Carlos P. Garcia Avenue in Taguig with a flyover that crosses SLEX-Skyway, and connects to CAVITEX along the coast of Manila. It offers easier travel between Cavite province and the cities of Taguig, Makati, Pasay, Pasig, Quezon CIty, Manila, and Las Piñas.
MPTC SOUTH HUB
The Hub serves as the headquarters of MPT South, and is strategically situated in Imus, Cavite, to serve as the center of activity for all the present and future concession roads of the Metro Pacific Tollways Corporation in the south.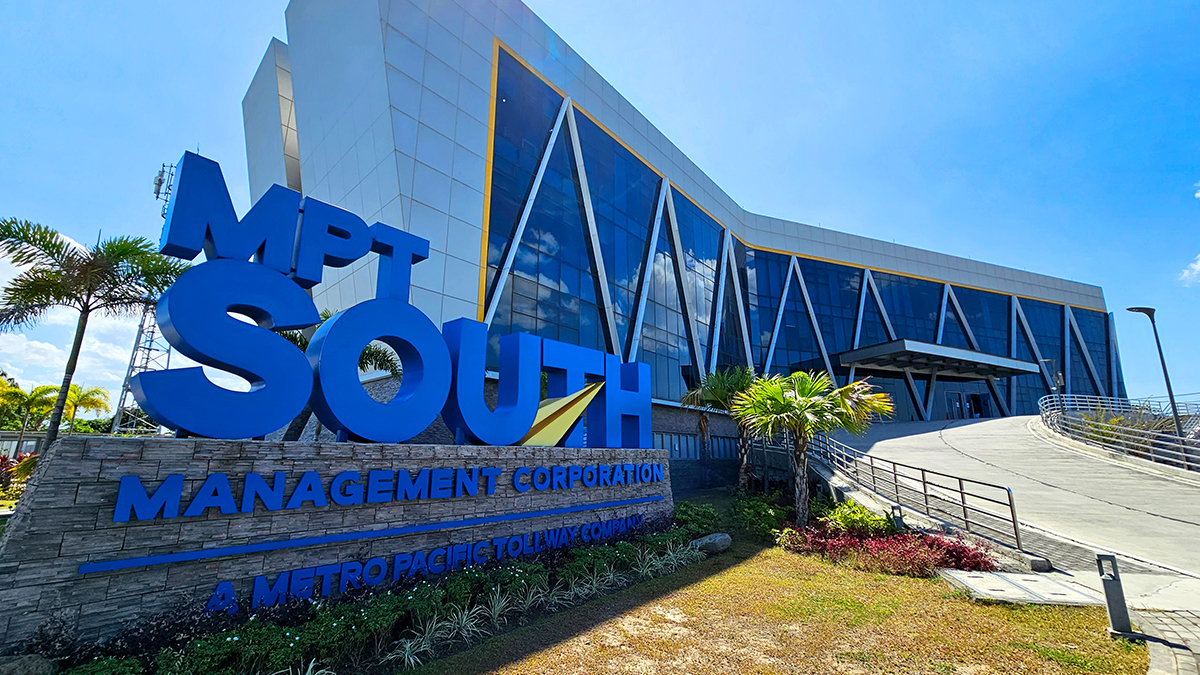 The Hub building design is inspired by modern industrial elements to simulate a bridge structure that represents the central roles that infrastructure and engineering play in the company's business. The four-story building has a total floor area of 5,240sqm.
Its Biophilic Design connects the occupants closely to nature, creating a healthy built environment through its natural lighting and ventilation, ambiance, landscape features, and a full view of the surrounding areas.
LEED GOLD CERTIFIED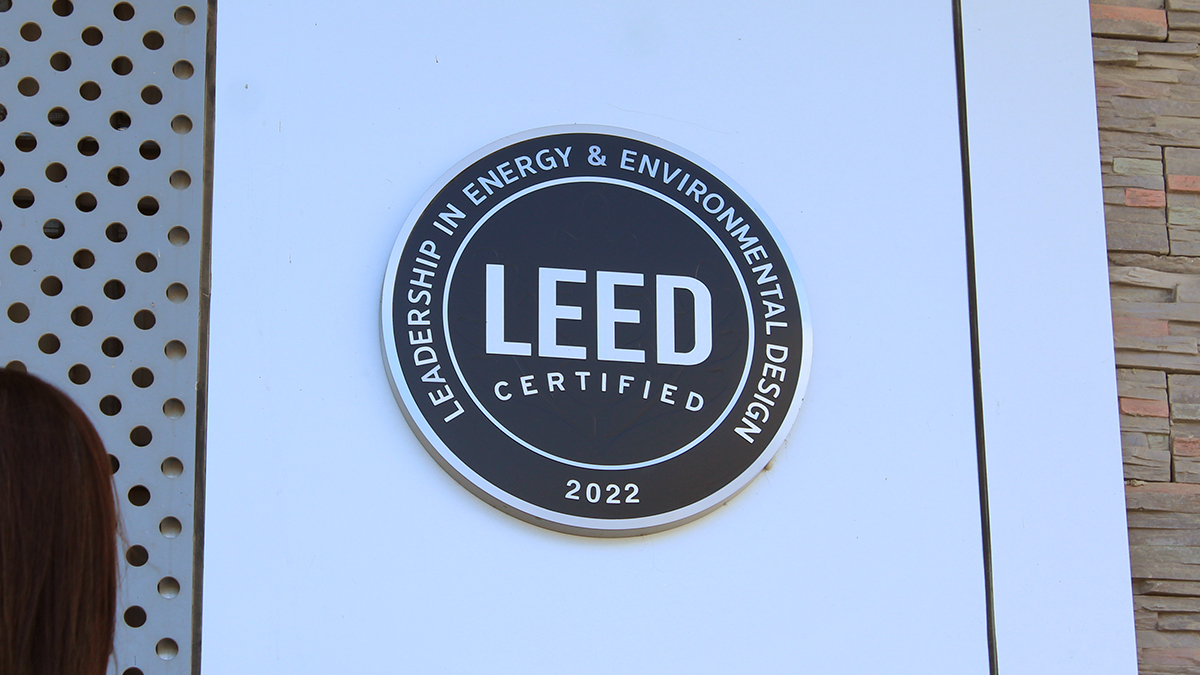 LEED stands for Leadership in Energy and Environmental Design, a building certification program for healthy, efficient, carbon and cost-saving green buildings. Last January 2022, MPT South Hub was awarded a LEED Gold certification as a building that contributes to reducing global climate change, protects and restores water resources, promotes sustainable and regenerative material cycles, protects and enhances biodiversity and ecosystem services, and enhances community quality of life and individual human health.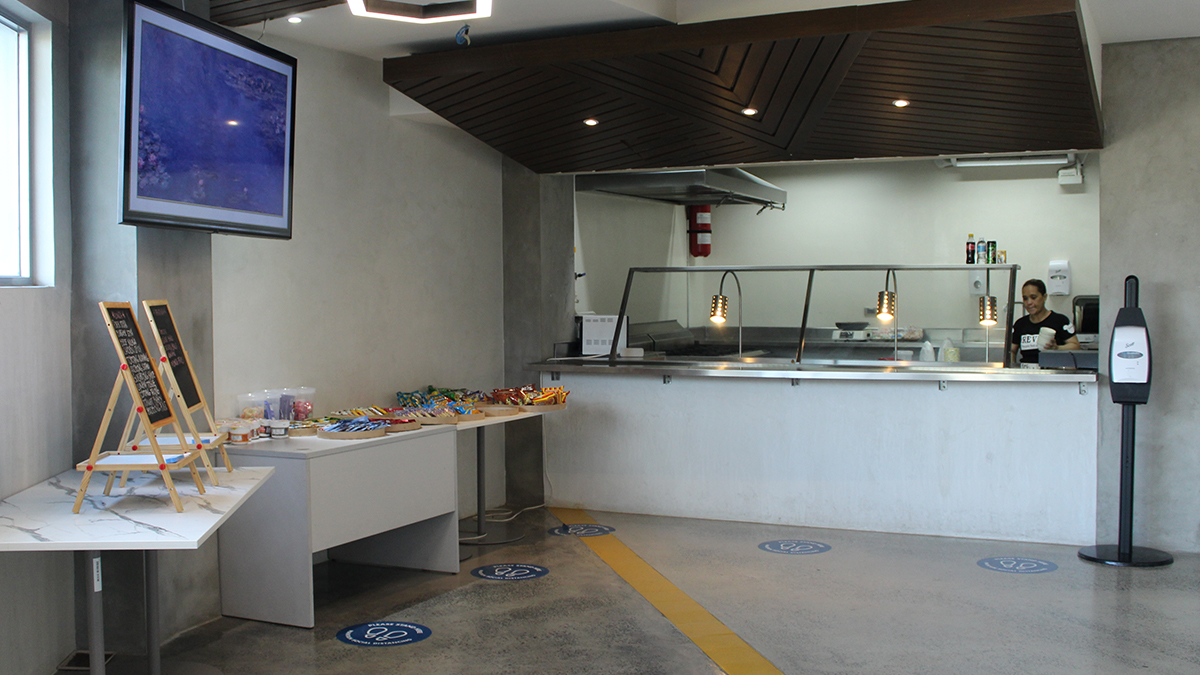 Building Design
The building's facade is clad with passive energy saving Low-E (low-emissivity) glass walls that minimize infrared and ultraviolet rays while allowing full daylight illumination.
It is strategically-positioned so the glass walls are not directly exposed to the East-West sun, thus reducing heat gain and optimizing the air-cooling systems.
It offers a full view of its surroundings, allowing natural daylight and air, and connecting occupants to the environment.
Water Efficiency
By using modern water-efficient fixtures, the Hub consumes at least 40% less indoor water.
At the same time, a rain water harvesting system also reduces outdoor water consumption by 40%. This is achieved by utilizing the 1,300sqm roof deck as a rain water catchment that collects roughly 300 cubic meters of rainwater used for watering plants and flushing toilets.
Solar Energy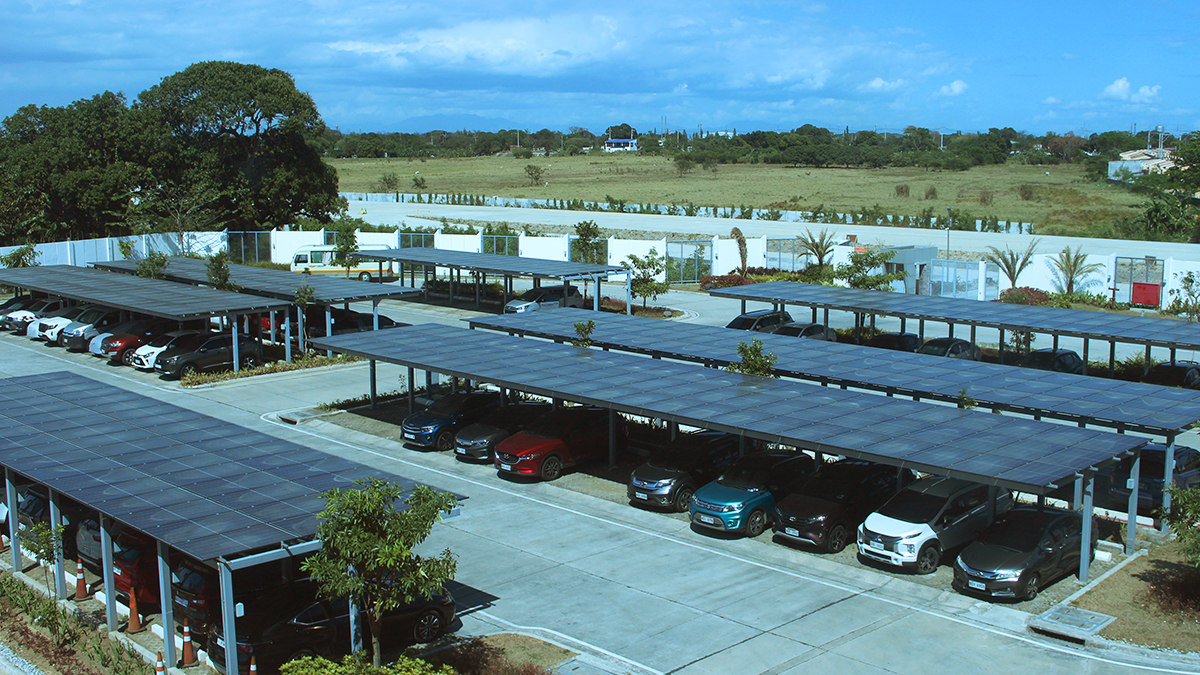 Solar panels installed on all car parking sheds contribute 97.37% of the Hub's energy requirement, thus reducing carbon dioxide emissions while saving on energy consumption.
– 1,184 units of solar panels Ø 389,382.41kwh of solar power generated in 1 year (May 2021 to May 2022)
– 342,656.52kg of carbon dioxide offset
– 10,277 trees planted (equivalent)
Cooling System
An energy-efficient air-conditioning system with natural air supply and exhaust provides both cooling comfort as well as fresh air environment to occupants.
Air conditioning refrigerants do not contain ozone-depleting substances.
Smart Systems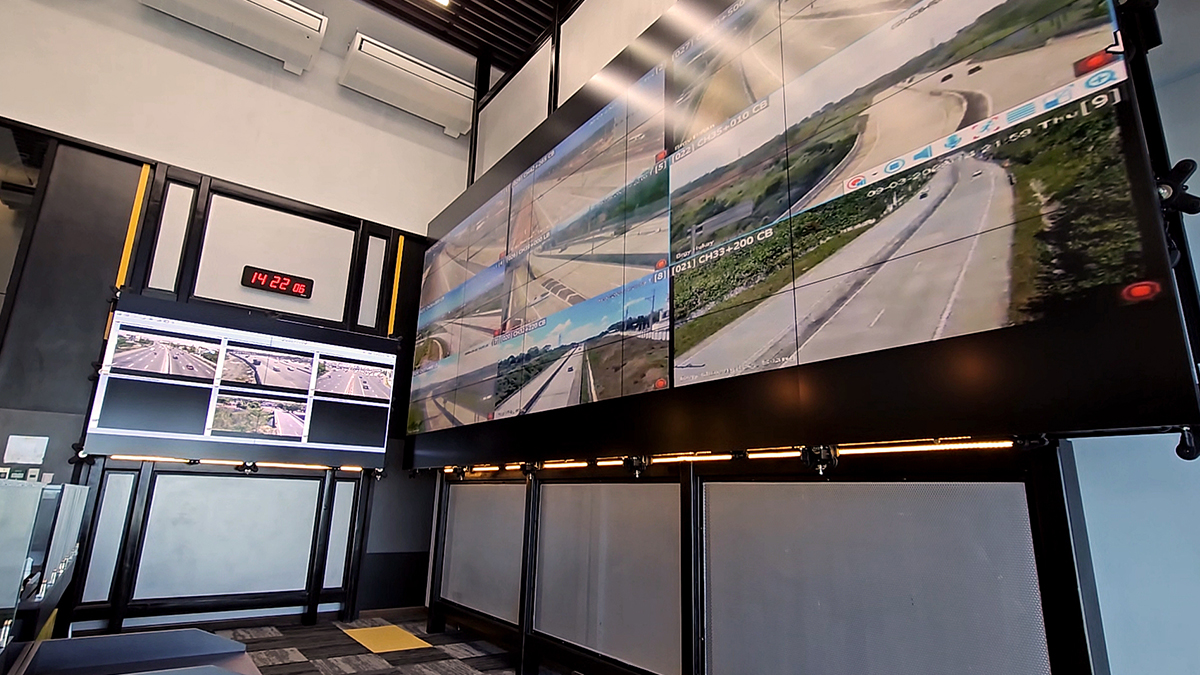 The entire building is controlled by a Building Management.
Its Traffic Control Room is equipped with a total of 24 units of 55-inch LED screens showing CCTV footages of the expressways 24/7.
LED lighting fixtures are time-controlled to reduce light pollution.
MPT SOUTH HIVE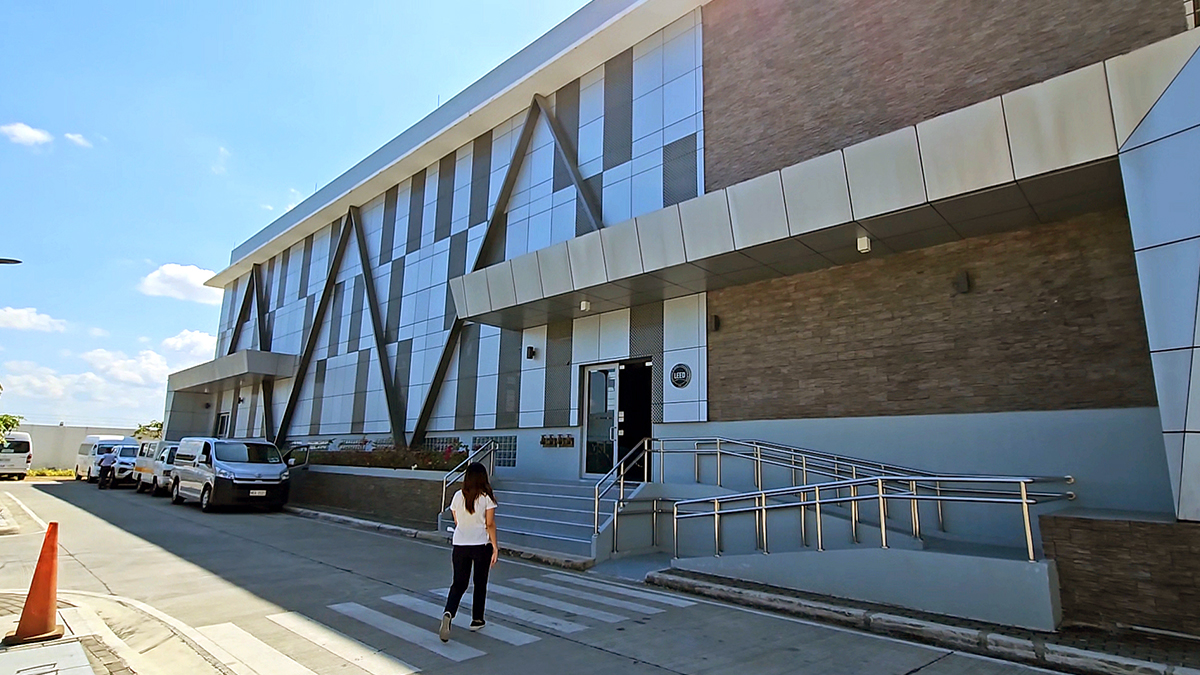 Another structure within the MPT South complex is the HIVE, a recreational facility for its employees. Its 1,665 square meter floor area includes a basketball court, a gym, a band room, lockers, and small classrooms. With solar panels installed on its roof, a well-ventilated Olympic-standard basketball court and bleachers, as well as air-conditioned classrooms and gym, the Hive earned its LEED Certification last May 2022.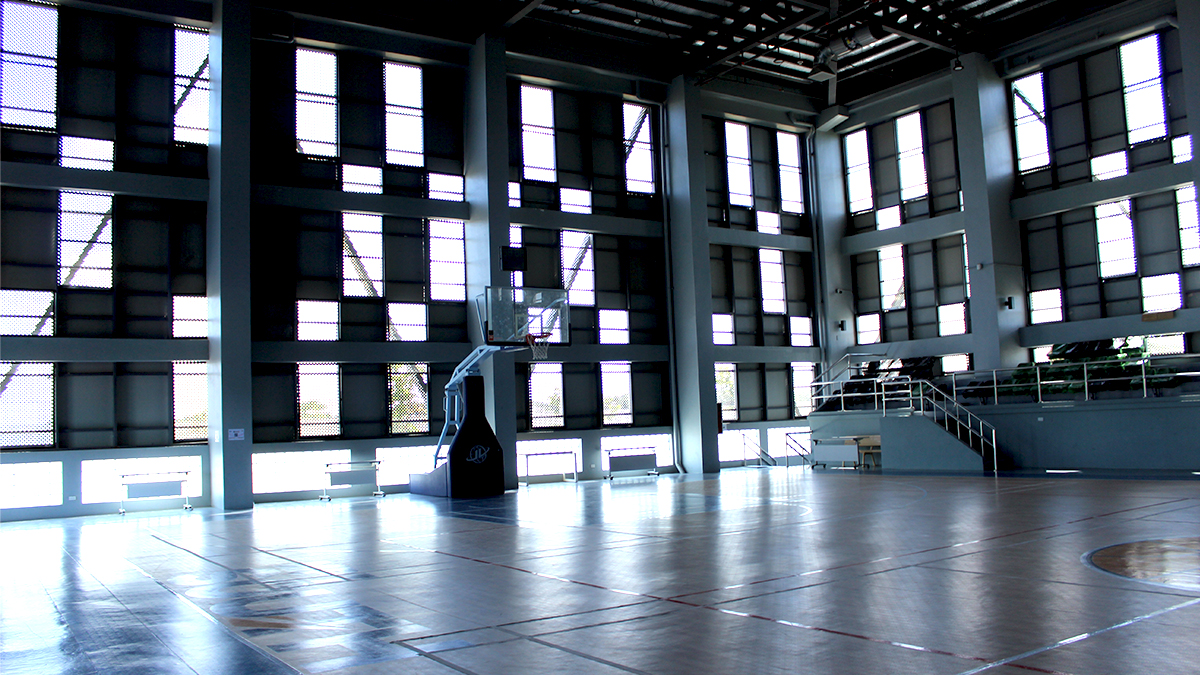 SUSTAINABILITY STRATEGIC PRIORITIES
MPTC has identified the following priorities for its sustainability initiatives: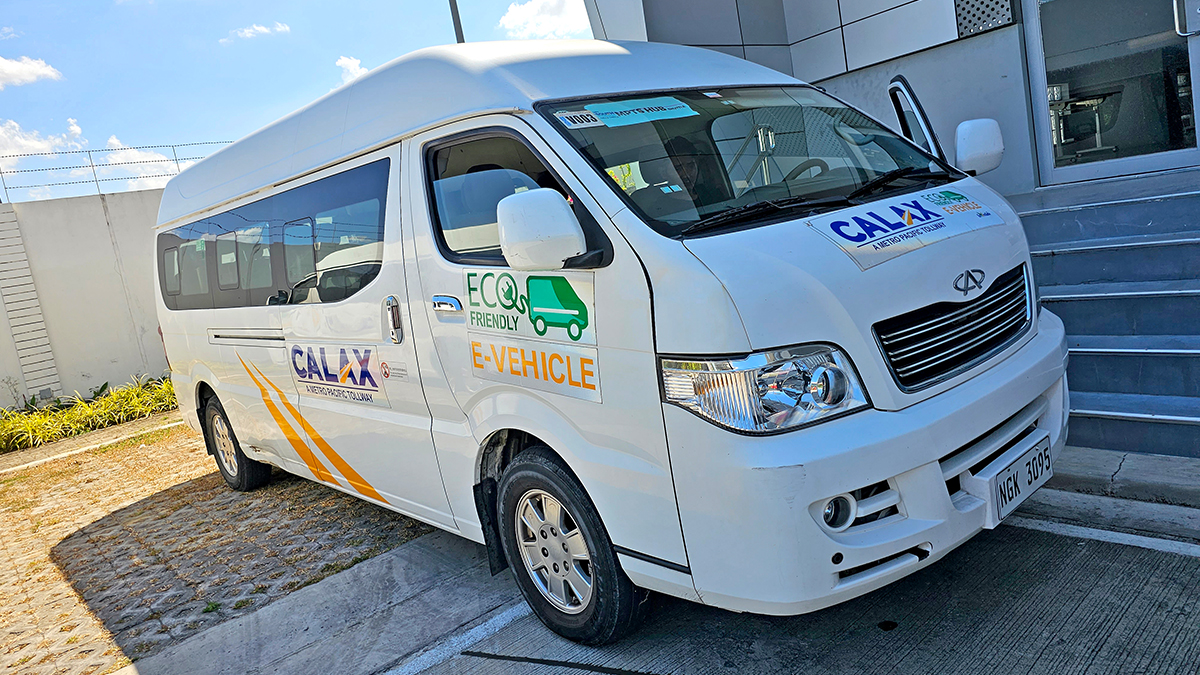 Drive decarbonization of the transport sector by shifting to electric vehicles (EVs) in its operations
Design, build, operate, and maintain infrastructure with the least environmental and social disruption
Improve the customer experience
Design for resilience
Drive product utilization
In addition, MPTC supports the United Nation's Sustainable Development Goals (SDG), particularly in upgrading all industries and infrastructures to make them sustainable (SDG 9), and promoting innovation in building assets in adherence to the company's commitments to climate action (SDG 13).
Also published in GADGETS MAGAZINE April 2023 Issue