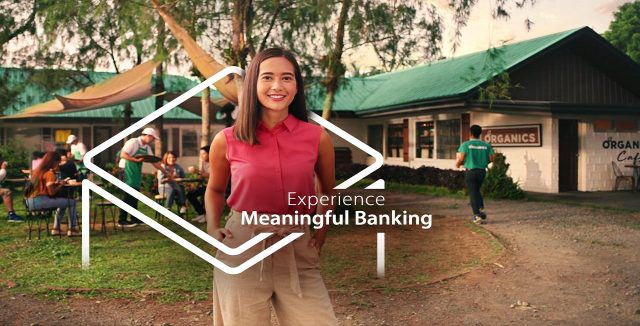 Elevating its iconic tagline "You're In Good Hands," Metrobank recently launched its new campaign that targets purpose-driven go-getters.
Dubbed as "Meaningful Banking," the campaign introduces a refreshed look of the bank's iconic logo. This will be used to all marketing initiatives of the financial institution which aims to highlight customers' meaningful stories. Redefining its old and new customers as "purpose-driven go-getters," the company divided its consumer banking services into four different categories: save (for savings, checking, and OFW accounts), manage (online and mobile banking), invest (UITFs, bonds, time deposit), and upgrade (car and home loan). For small and medium enterprises, there's the "grow" category which consists of SME loans, online corporate transaction management, check requests, among others.
Metrobank also received numerous awards for 2019. It was named as the Best Managed Bank, Best Transaction Bank, Best Trade Finance Bank, and Best Foreign Exchange Bank by The Asian Banker Awards.
A new range of debit Mastercards was also revealed, adding two new premiere debit cards on the previous lineup. Metrobank also mentioned its two programs for financial literacy, the #MoneyBasics and the mobile Earnest app that is set to come out in the next few months. In the near future, Metrobank aims to provide new and more relevant products and services that help fulfill customers' purpose and dreams.
From driving financial literacy to honoring outstanding Filipinos, to helping the communities it serves; the bank is also committed to supporting meaningful initiatives which can contribute to nation-building.
"Meaningful Banking is Metrobank's north star as we start on a transformation journey," said Digs Dimagiba, chief marketing officer, Metrobank. "Even if we are not yet able to serve them perfectly now, we commit to continuously improving so that we can deliver 'Meaningful Banking' every step of the way, for the customers of today and tomorrow."
Visit this website to know more about the latest updates from Metrobank.