If one trail is good, three are better. This year, Columbia Montrail partners with Camelbak and GT Bicycles to bring you three epic races that you don't want to miss!
Fun starts at the La Mesa Nature Reserve in Quezon City on May 11 with a Trail Duathlon organized by Camelbak. Participants can register for its Individual or Team Relay Course, with the race officially starting at 6 AM. Trail masters who are up for more can join later in the day for the XC MTB Race organized by GT Bicycles. The XC MTB Race has a 20km and a 40km category and will start at 1 PM on the same day.
The main event, the Columbia Montrail Trail Run, will happen on May 12 and will feature 4 categories: 6km, 12km, 21km, and 32 km races. Thumbie Remigio, a race director for several elite competitions including the obstacle course for the upcoming 2019 SEA GAMES, will oversee the event, including the design of the courses for each category. With unpredictable terrain, challenging conditions, and a tested tough athlete directing the race, you need gear that is meant to withstand the most unforgiving trails. You need tough love from Columbia Montrail.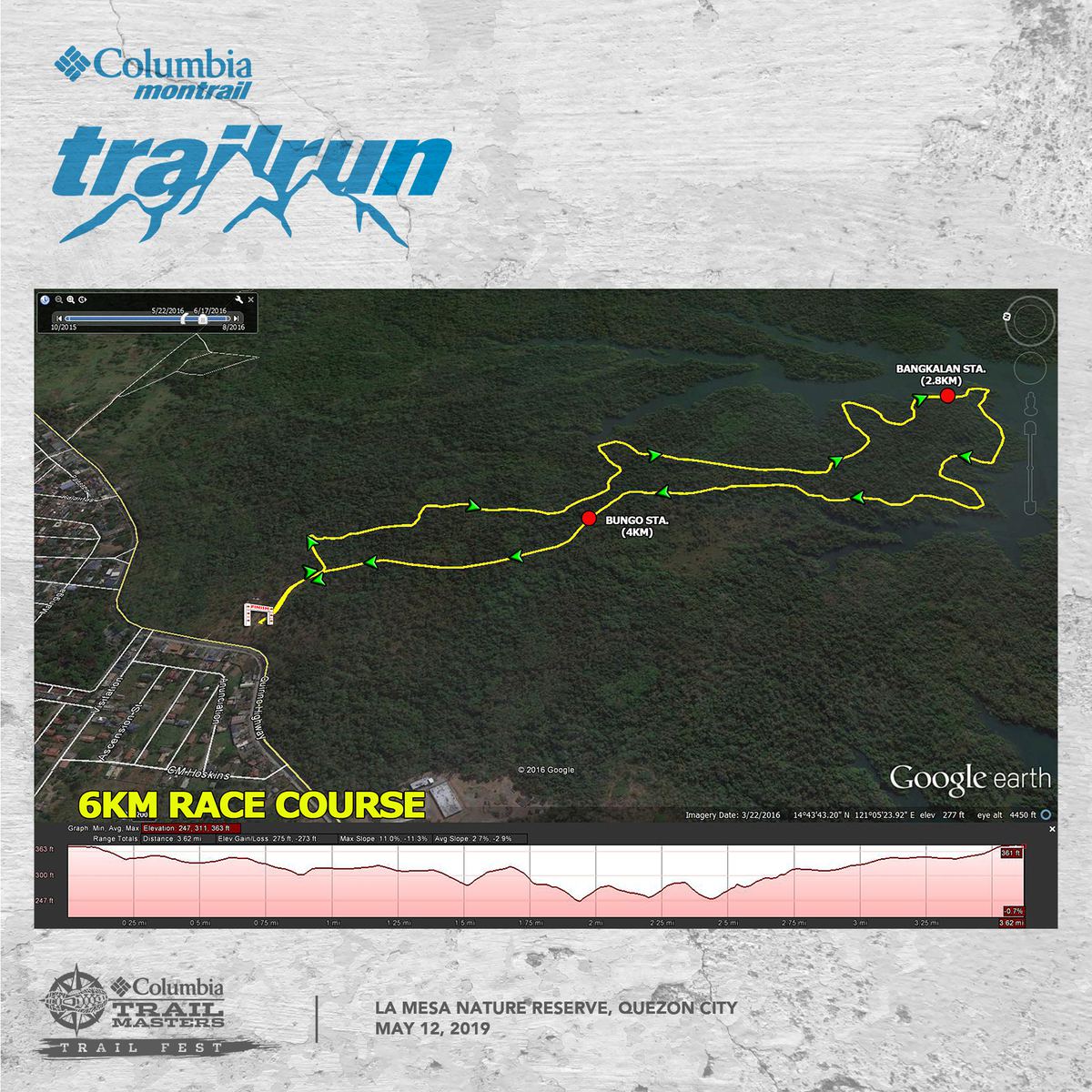 The Columbia Montrail Run is not for the faint of heart. You can train with Fit+ community group to prepare you for the gruelling race ahead of time. The Columbia Montrail 101 drills will happen on April 11 & 18 from 7:30PM to 9PM at Terra 28 th , BGC. The drills will help you brush up on the fundamentals of running with strength training & conditioning, and will warm you up with a 1-hour aerobic run. Another session, the 10KM trail run, will take place on April 20 at the Filinvest Trail Alabang, and April 27 at the La Mesa Nature Reserve at 5:00AM. Both training sessions are for participants but there are limited slots for each. Only the first 20 participants who signed up will be accommodated.
The tested tough always go the extra mile as long as it's found on the trails. Get off the beaten path and gear up for the best trail event of the year when you sign up for this year's Columbia Trail Masters – Trail Fest. Visit Columbia and R.O.X. stores in Metro Manila to register or through www.raceyaya.com. Follow us on Facebook at @columbiasportswearph and like us on Instagram @columbiasportswearph to find out more.
Columbia Montrail is exclusively distributed by the Primer Group of Companies, an ever-expanding retail and distribution company of the world's top and premium consumer brands.  
Keep warm, dry, cool & protected. Stay out longer and have more fun!