Ford Motor Company Fund has announced two new and unique opportunities for Ford employees around the world to help and give back during the crisis while honoring the stay-at-home protocol.
The COVID-19 Donation Match program is a combined effort between Ford Fund and Ford Motor Company executive chairman Bill Ford that will match up to USD 500,000 in donations to designated community organizations in more than 20 countries around the world in the fight against COVID-19, aiming to raise a potential USD 1 million for groups battling the pandemic across the globe.
"During trying times, Ford employees are used to being the boots on the ground — getting out, signing up and pitching in to help make a difference," Mary Culler, president, Ford Motor Company Fund. "Even now, while many are sheltering in place at home, our employees are looking for ways to help. These two new programs offer meaningful ways for employees to give back and join in the fight against COVID-19."
In the Philippines, Ford is aiming to raise USD 25,000 to support Gawad Kalinga for its relief and rehabilitation operation Walang Iwanan, Walang Hawaan program which is directed towards vulnerable communities economically affected by the enhance community quarantine.
"While the nationwide enhanced community quarantine is necessary to contain the spread of the virus by forcing people to stay at home for an extended period, it is instantly deprived daily wage earners, informal sectors and subsistence rural families of income, so we're stepping up our efforts at Ford to lend a helping hand by mobilizing our employees to participate in this worthwhile donation initiative," said Josephine Gonzalez, AVP for government and corporate affairs, Ford Philippines.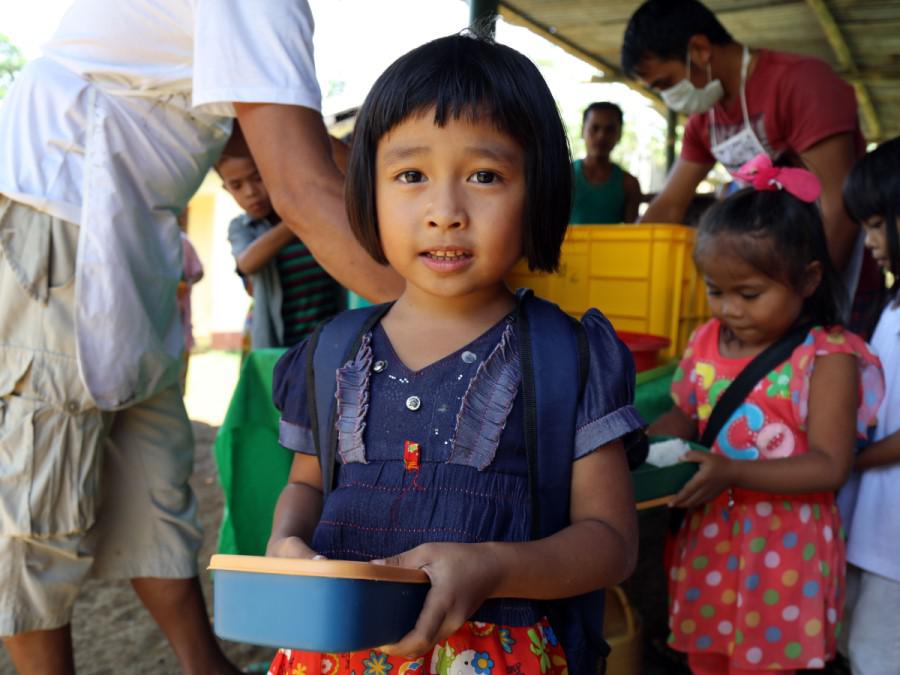 Make a donation to make a difference
Through the COVID-19 Donation Match, Ford Fund is giving Ford employees, as well as their families and friends, an opportunity to make a donation to support nonprofit and other community organizations in their efforts to meet coronavirus-related needs in more than 20 countries around the world.
Managed by GlobalGiving, Ford's longtime disaster relief and global grant-making partner, the program aims to support community projects in locations that have both a significant level of emergency need and a substantial Ford employee presence. Project focus on addressing hunger, shelter and mobility needs, providing educational resources, or delivering critical medical supplies and services to communities in need.
In the Philippines, the proceeds of the donation will be allocated for relief efforts, particularly the provision of food packs to 1,200 vulnerable and less-privileged families in Gawad Kalinga communities in the Visayas.
The donation will also help fund the purchase of personal protective equipment (PPE), tools and supplies such as alcohol, sanitizers, and thermal scanners needed by volunteers who will facilitate the relief efforts on-ground to ensure their own safety and protection.
Employees, dealer partners and employees, partners, as well as the general public can donate by visiting the Global Giving Website – Gawad Kalinga COVID-19 response and clicking "Donate Now". GlobalGiving will add new projects and additional details over the coming weeks, so people are encouraged to checkback often for updates.
Virtual Volunteering
Ford Fund is also launching a new "Read and Record" virtual volunteering project to create an online library of Ford employees reading children's books for the 1.3 billion children and youth affected by school closings around the world.
The "Read and Record" project invites Ford employees from around the world to record and submit videos reading a children's book in their own language. The effort is designed to provide Ford employees a way to give back from the safety and comfort of their own homes, and builds on Ford Fund's ongoing efforts to increase literacy and promote a love of reading.
The online library will be catalogued by language, and multilingual employees are encouraged read in languages other than English. Ford Fund plans to share the library with philanthropic groups that serve children and families.
Ford Fund has previously announced it is allocating more than USD 1.6 million in resources to help communities and local nonprofits throughout Southeast Michigan and across the United States address hunger, shelter and mobility needs related to COVID-19. Earlier this year, Ford Fund also worked with Ford of China to provide face masks and other protective gear needed during the initial breakout of the virus.
As Ford Fund concentrates on taking immediate action at the local level, Ford engineers, researchers and suppliers are designing and manufacturing masks, respirators, ventilators and other critical medical equipment and supplies for healthcare workers, first responders and patients fighting COVID-19.
To learn more about the company's recent news and efforts related to COVID-19 click here.