Converge ICT Solutions Inc. and the city government of San Juan on Friday launched a suite of learning tools and activated the intranet connection to make the virtual classroom a reality for San Juan city's 12,000 public school students and teachers.
In a ceremony held on May 7, 2021, top officials of Converge and the local government of San Juan came together to introduce the Learning Management System (LMS), an all-in-one virtual learning platform, equipped with video conferencing functionality, learning module database, exam management, and grade computation tools among others.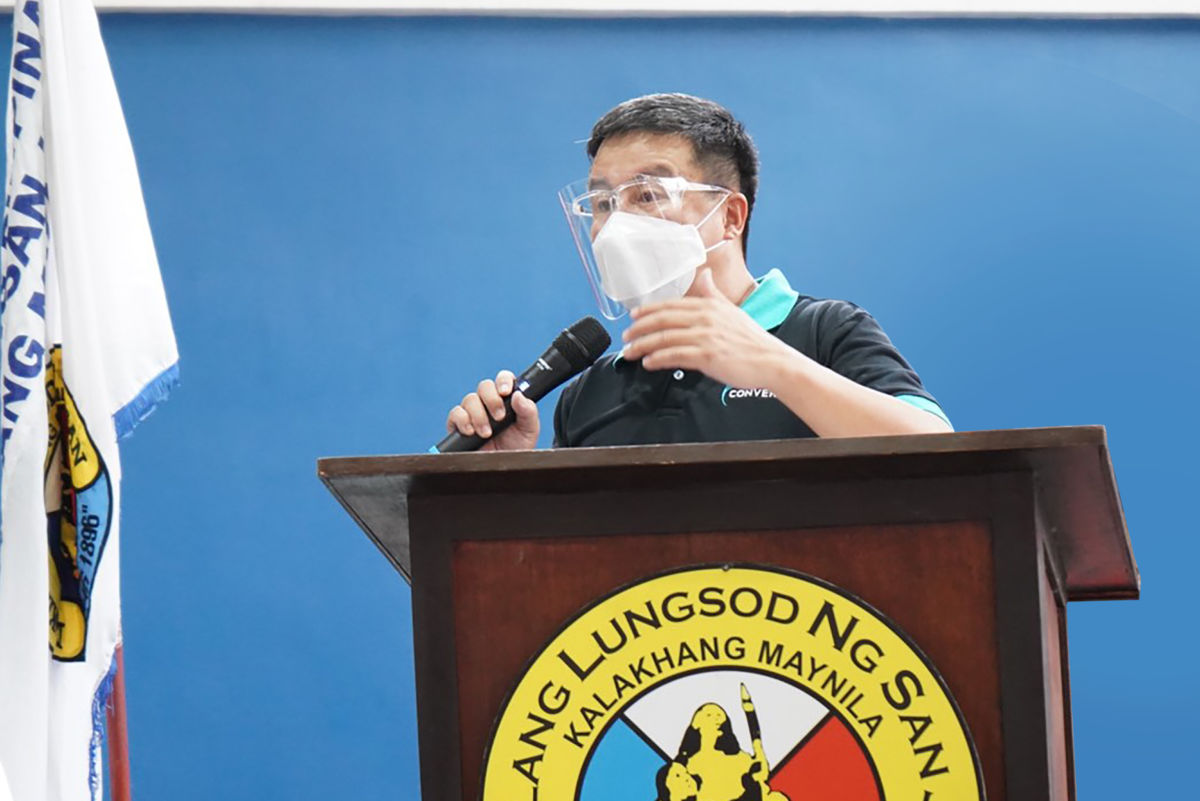 "The improvement of the public education system is an advocacy that is close to my heart as I am a proud product of the public school system in Angeles City. It is a privilege for us to be the digital avenue to students and teachers to effectively create the classroom environment in the safety of their own homes," said Dennis Anthony Uy, Converge co-founder and CEO.
"With these tools running on Converge fiber connection, we hope public school children may adapt to online learning as easily. We are proud to be a partner of San Juan in this initiative," he adds.
"The fiber optic connection in all the households of San Juan public school students living in San Juan is a realization of our Smart City Initiative and has gained more significance amidst the pandemic. We thank Converge ICT Solutions for taking on this challenge," Mayor Francis Zamora declared.
"I am elated because our students and teachers can now safely meet and communicate in the safety of their respective homes with fast, fiber-optic connection to better facilitate their classes and for the children to better understand their lessons. This is at no cost to the students and teachers as the city government will be holding the subscription cost," the mayor explained.
Converge CEO Dennis Anthony Uy witnessed the launch of the virtual classroom project alongside San Juan City Mayor Francis Zamora and Vice Mayor Jose P. Villa as a fiber-powered intranet connection was activated on-site. 
The launch is part of the broader Learn From Home program of Converge and the San Juan government, aimed at providing intranet services to public school students and teachers to access online learning resources and tools.
Converge is not just providing the broadband connection for intranet access, but through its parent company, ComClark is also providing subscriptions to the LMS to the 12,000 students and teachers. Converge has already conducted training of teachers and school administrators on the LMS.
For the pilot virtual classroom program in San Juan, students and teachers may access the Learning Management System, DepEd Commons (a database of learning modules), Makabagong San Juan Learning Management System (San Juan's dedicated learning portal), and Makabagong San Juan Learning Communication System (chat facility).
Notably, aside from the mentioned San Juan systems, the city government provided tablets and laptops on a one-to-one ratio to its public school population and shouldered the costs of fiber optic installation to make online learning truly accessible at no cost to the students.
This partnership ties in with the recently signed Memorandum of Agreement of Converge with its affiliate Pacific KabelNet and the Department of Education, which essentially gives line agency recognition to the Learn From Home program and adds the component of broadcast access to learning materials.
The Learn From Home program is also in the early stages of implementation in Imus, Cavite. According to Mr.Uy, the long-term goal is to engage more local government units and replicate the program in key cities in the Philippines.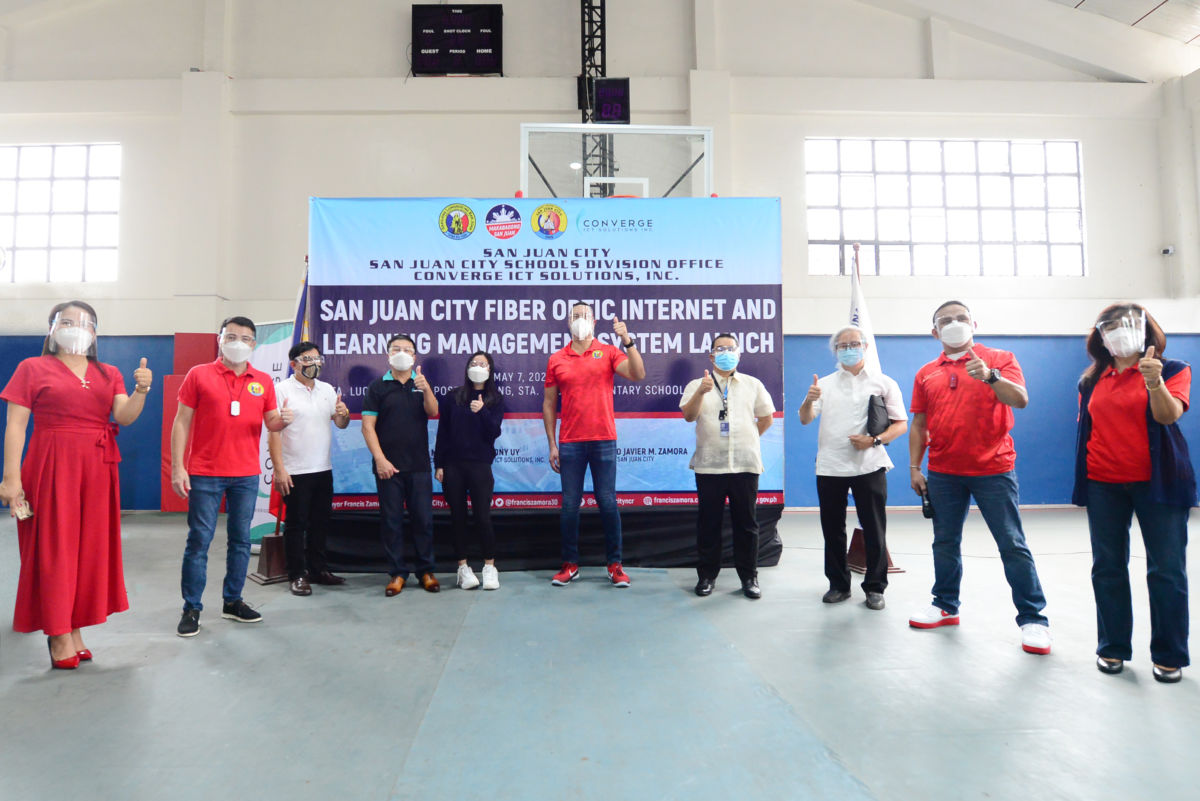 Converge CEO and Co-Founder Dennis Anthony Uy is flanked by partners who were instrumental in making a virtual classroom in San Juan City possible. Through this partnership, 12,000 public school students and teachers, using fiber connection, may access learning platforms and materials developed by San Juan City and DepEd.