Mapúa Malayan Colleges Mindanao (Mapúa MCM) establishes its mastery in health through its College of Health Sciences. Its programs include BS Biology, BS Psychology, BS Pharmacy, and BS Physical Therapy. Harmonizing its knowledge in healthcare and its strong reputation in tech and engineering, MAPÚA MCM provides various opportunities to students through global learning, advanced research, and digital technology.
The Bureau of Labor and Statistics states that employment in the healthcare field is projected to grow by 13% from 2021 to 2031. This increase indicates the creation of 2 million jobs over a span of 10 years, much higher than the average for all occupations. With this, students who wish to pursue a career in the medical field have a plethora of options waiting for them locally and abroad.
There are many routes one can take to pursue a career in the medical field. One of them is health sciences, which prepares them to take on a great variety of roles in both clinical and non-clinical settings.
Mapúa MCM's College of Health Sciences has collaborated with Arizona State University (ASU) to prime the quality of education it offers. Through this collaboration, Mapúa MCM pre-med students are honed to be globally ready, proficient with advanced and immersive facilities and digital mastery.
Arizona State University (ASU) is ranked #1 in the U.S. innovation ahead of MIT and Stanford for 8 consecutive years by U.S.News and World Report. ASU is also among the top 1% of universities worldwide, ranked by the Center for World University Ranking 2022-2023, and among the top 150 universities worldwide by the Shanghai Ranking, 2022. The groundbreaking collaboration between Mapúa schools and Arizona State University focused on Business and Health Sciences programs.
MAPÚA MCM College of Health Sciences is one of the few schools in the region that boasts of immersive simulation rooms where students can work on 3D anatomical models, virtual dissection tables, and human body projections via AI. These technologies allow them to have a significant advantage in the field of health sciences and knowledge in tune with the modern world.
But above and beyond technological innovations, MAPÚA MCM College of Health Sciences ensures that their students are anchored on solid ethics and human values through hands-on experience and real-world exposure. Its students all undergo internships in hospitals, clinics, and community centers where they learn about promotion, prevention, treatment, and intervention as they get to interact with real patients.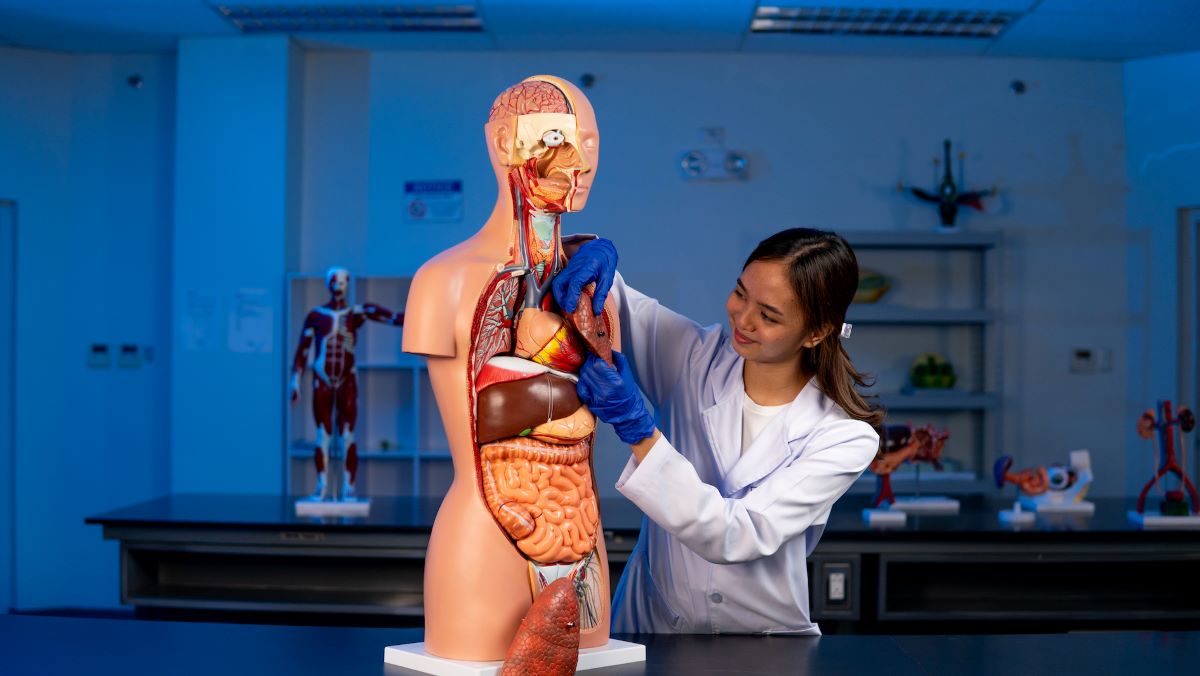 "The medical field is an ever-evolving industry, and the demand for healthcare workers is stronger now than ever. We build our capacity to address this gap through a collaboration with the Healthway network, wherein we streamline the career path of our students — from school to internships and hands-on clinical rotations, straight to career opportunities," said Dr. Adorico M. Aya-ay, Dean of the MAPÚA MCM College of Health Sciences.
MAPÚA MCM also substantiates that its faculty members stay updated with the latest advancements and industry trends by sending them to training and seminars abroad to learn from experts worldwide.
The medical track is one of the most competitive fields to be in. But by choosing a program and institution that aligns with one's personal goals, students can have a huge leg-up that will benefit them in the future.
Read more about Mapúa Malayan Colleges Mindanao – College of Health Sciences on the school's website.