PLDT's wireless arm Smart Communications, Inc. (Smart) has teamed up with the Commission on Elections' (COMELEC) official Voter Registration Information Campaign partner — Vote Pilipinas — to encourage more Filipinos to register for the 2022 elections. Spearheaded by the non-government organization Impact Hub Manila, Vote Pilipinas offers non-profit, non-partisan online and offline information about the upcoming elections.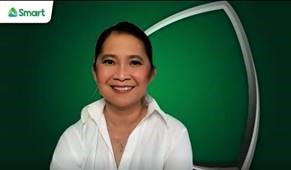 "As the country's leading mobile services provider, Smart is in a unique and significant position to expand the reach of 'Vote Pilipinas' using the power of digital technology and our nationwide and nation fastest network," said Jane J. Basas, SVP and head of consumer wireless business at Smart.  
With more than 18 million Filipinos belonging to the 18-39-year-old range, Gen Zs and millennials make up the biggest bulk of the voting population next year. Together, Smart and Vote Pilipinas will drive an information campaign aimed at igniting the youth's passion and purpose to live smart and vote smart — starting with registering for next year's polls.   
"We've always believed in the power of the youth to positively impact our society. There's no better way to show this than by participating in the upcoming elections, especially because the youth have a big stake in our country's future," she added.   
Under the partnership, Smart will help boost Vote Pilipinas' online call-to-action through social media executions, and help widen the reach of the non-partisan, non-profit organization until May 2022. These efforts are aimed at motivating Filipinos, especially the youth, to be counted, be informed, be heard, and be one with all Filipinos in nation-building.
To kick off the campaign, Vote Pilipinas hosted a town hall called #MagpaRehistroKa where key officials from COMELEC explained voter registration and the country's election system. Vote Pilipinas is also set to launch two more virtual town halls to share relevant information about the 2022 elections. The #MagpaRehistroKa virtual town halls will be available over Zoom, Facebook Live, and Kumu.
These efforts are in line with the commitment of Vote Pilipinas and Smart to help the country attain the United Nations Sustainable Development Goals particularly UNSDG 16 which calls for strong institutions.
Learn more about Vote Pilipinas through https://www.votepilipinas.com.