The World Wide Fund for Nature (WWF) Philippines, together with GCash, completed the reforestation of 75 hectares of Ipo Watershed as of the end of November.
The milestone comes despite the coronavirus pandemic, which left much of the nation under lockdown for several months of 2020. WWF-Philippines, together with partner GCash, opted to push on with reforestation work, noting the importance of continuing with conservation work in the face of the current climate crisis.
Recent water shortages caused by siltation in Ipo Dam further stressed the need to protect and rehabilitate the crucial, but damaged, watershed.
"The pandemic has shown how taking care of nature is actually about taking care of ourselves, and others on this planet. The rest of the world may have stopped, but those who take care of our environment did not," said WWF-Philippines project manager Paolo Pagaduan.
The Forests for Water program, which Pagaduan oversees, has sought the rehabilitation of Ipo Watershed since 2016. With their partners, WWF-Philippines works to secure the natural integrity of the watershed.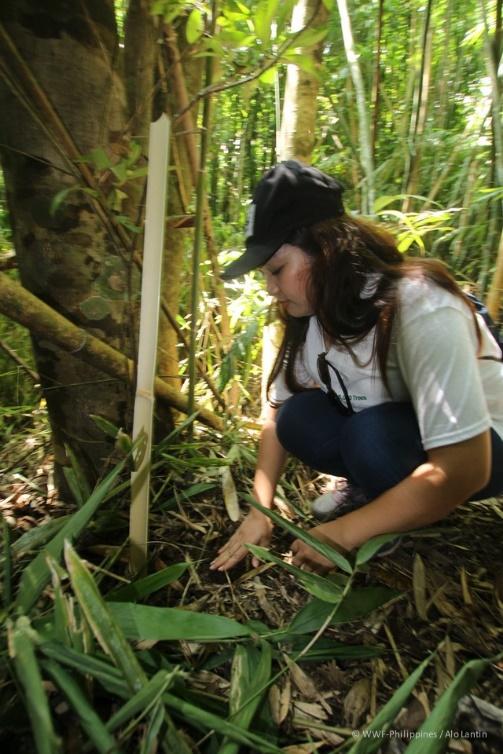 As important as the conservation of Ipo Watershed may be, both WWF-Philippines and GCash recognized the severity of the pandemic, and as such has worked to ensure the health of volunteers and the communities of Ipo Watershed alike. Staff in charge of reforestation work have since stayed within the watershed since the start of the pandemic, in order to reduce chances of the disease reaching the local communities.
The seedlings used for reforestation were also sourced from within Ipo Watershed. A nursery, established at the end of 2019, supplies seedlings from native trees already located within the watershed.
"We're aware of the risks brought about by the pandemic, but our conservation work in Ipo Watershed is of utmost importance. With the locals of Ipo Watershed, we found newer, safer ways to keep on rehabilitating the watershed throughout the year," added Pagaduan.
GCash has supported the reforestation and rehabilitation of Ipo Watershed since 2018. Through GCash Forest, GCash aims to plant 365,000 seedlings across the country, 120,000 of which have been committed to Ipo Watershed.
"Responding to the threats of climate change calls for innovative solutions and more collaborations between the public and private sectors. GCash Forest is a true testament to this collaboration and is promising in its utilization of technology to help restore our forests, increase awareness on our tree species, and secure our country's natural resources for future generations," said Gcash head of public affairs and corporate social responsibility Mabel Niala.
As the climate crisis progresses, the more its effects are felt in countries like the Philippines. Both WWF-Philippines and GCash remain committed to protecting the countries' ecosystems, in order to prepare Filipinos for the current climate crisis.