Through the #COINS Program, BPI rewards its depositors with virtual game coins every time they save, which they can use to win prizes such as electronic gift certificates.
In the last two years, neobanks—or digital banks that don't have physical branches—have been disrupting the market by offering unprecedented high interest rates for a basic savings account.
"People who immediately benefit from the high rates are usually those who are able to maintain high balances and can afford to open another deposit account outside of their current banks. Beyond the introductory rate, unusually high interest rates are not permanent, nor sustainable," explained Carmina Marquez, BPI Deposits head.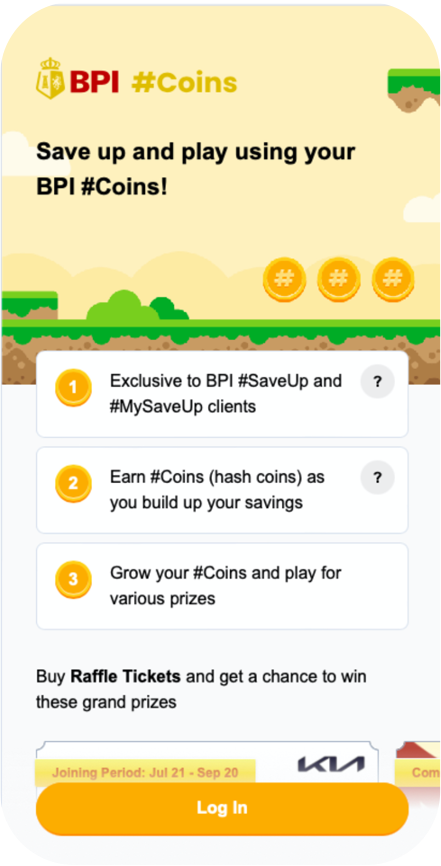 This is the reason the Bank of the Philippine Islands (BPI) is introducing honest-to-goodness savings products that are not only easy-to-open but also uniquely and sustainably rewarding—the #SaveUp digital deposit accounts. #SaveUp is now available not only through the BPI mobile app but also via GCASH app's GSAVE feature called BPI #MySaveUp.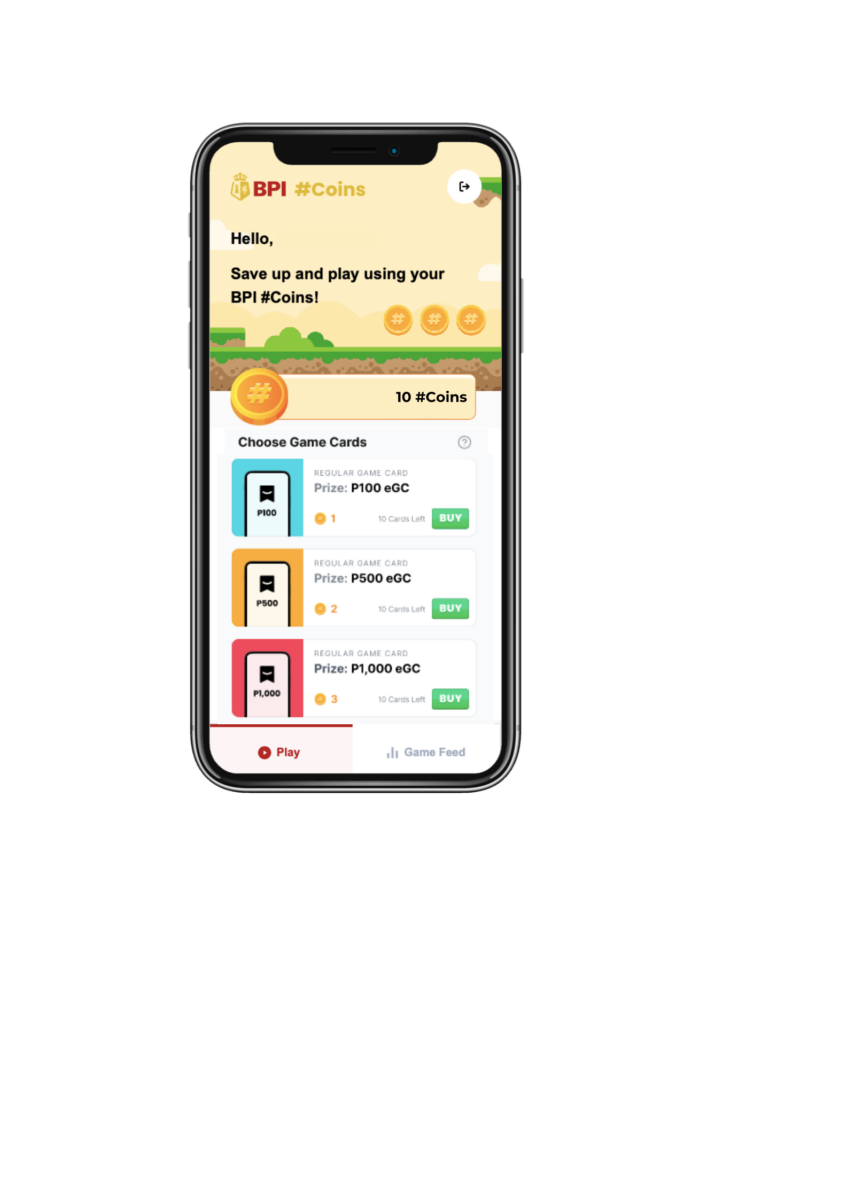 These BPI products offer a convenient and trusted option for digital natives and banking newbies, with low initial deposit, affordable maintaining balance, and more attractive savings rate than what one gets from typical savings accounts opened via bank branches.
"What makes this BPI product unique is instead of participating in accounts with high interest rates that usually benefit the more affluent depositors, it provides an easier, more fun way of saving through a gamified rewards program that can benefit more people from all walks of life," said Marquez.
Called #Coins, this program rewards depositors with virtual game coins as they save. The #Coins can be used to win prizes such as cash vouchers and wallet credits, an automatic KIA Stonic Style Edition car, or an Avida Vireo Studio condominium unit.
"BPI introduces another first with our #Coins rewards program for #SaveUp depositors. We want to make saving more affordable, more convenient, more fun and more rewarding. This is our way of making saving more inclusive and encouraging those who have not yet tried banking to do so easily. This is also our way of giving our depositors a chance to own a brand-new SUV or a prime condominium unit as they grow their savings—things that remain aspirational for so many Filipinos. Through #SaveUp made rewarding with #Coins, we hope to invite more Filipinos to experience banking and begin their journey towards achieving their dreams," said Ginbee Go, BPI consumer banking head.
The #CoinsProgram rewards clients with one coin per month if their BPI #SaveUp or #MySaveUp account has at least P3,000 worth of transactions each month that include branch and digital deposits, remittance, funds transfers, and similar services. Depositors may also earn extra coin for every P10,000 saved in their BPI #SaveUp or #MySaveUp account by end of the month.
Game perks
Every month, there are 5,000 eGCs worth P100 available for clients, 500 winners of P500 eGC, and 100 winners of P1,000 eGC; add to that two major prizes: an automatic KIA Stonic Style Edition car and an Avida Vireo Studio condominium unit in Arca South.
Depositors will be able to enjoy these game perks in the #Coins microsite, which features a Winners Gallery that display the users who already won a prize. It also shows how many total #Coins are at play, and how many available eGC prizes there are to help users strategize and control their game luck.
The Bangko Sentral ng Pilipinas (BSP) recently reported that "savings deposits had the biggest share of total deposits at 48.7 percent." This is as the Philippine banking system (PBS) sustained its solid footing amid the pandemic, according to the "Recent Trends in the Philippine Financial System" report released by BSP in January 2022.
"Especially during this time of high inflation, it is important to sustain the growth momentum of the deposit and savings segments. BPI will continue to do its part and launch new innovative products and programs with convenient digital options, as well as easy access, and a more rewarding experience. A more financially inclusive economy is how we, in BPI, can help build a better Philippines," said Go.
To earn #Coins while saving, interested depositors may open a #SaveUp by downloading the BPI mobile app, or open a #MySaveUp account from the GSAVE menu of the GCASH app.