Still bringing subscribers even closer to their passion for great music — thanks to a no-frills, no-catches, six-month free trial subscription to Apple Music — Smart just released a video featuring Ben&Ben enjoying their music, which is now even more palpable as the emotions of their songs because of Apple Music's Spatial Audio feature.
A must-try for all Smart subscribers, Apple Music stands out in the field of music streaming services not only because of the lengthy six-month trial but also because of exclusive features that provide an unmatched streaming and listening experience no matter what device you're using.
Apple Music has also added a wide selection of songs that can now be heard with Spatial Audio, which allows subscribers to listen in surround sound with the use of compatible headphones and earphones. The service delivers an out-of-this-world listening experience apart from the Lossless Audio feature that upgrades the listening experience to a whole new level.
Apple Music now boasts a library of over 90 million songs—and counting—from all your favorite musical artists and acts spanning every genre you can think of, whether it's Western pop, Kpop, OPM, and more. And what's even better is that this extensive catalog of tracks is all in high-quality Lossless Audio, capturing every note and element, and delivering them in a crisp, clear sound that elevates your listening and vibing.
It's easier for Smart subscribers to avail of the free six-month trial subscription to Apple Music. All they have to do is log into their updated GigaLife App and activate the Apple Music offer on the app's home screen. Once successfully signed up for an Apple Music account, subscribers can use it on all their devices, not just on their smartphones.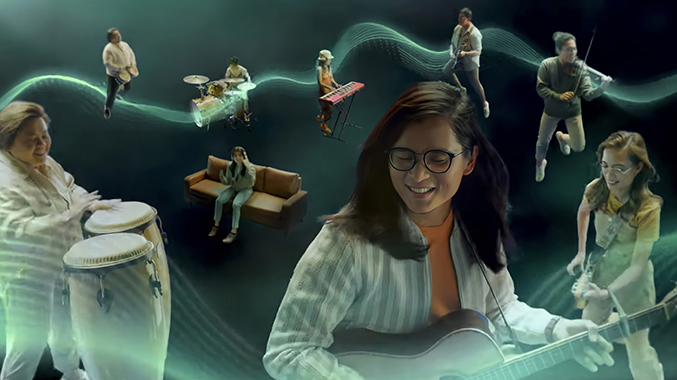 Ben&Ben and Smart go way back when the band provided the theme song to one of Smart's biggest campaigns, Inevitable, back in February 2021. Earlier this year, Smart streamed the group's Kuwaderno concert via the GigaPlay App.
For an immersive listening experience, it's time to make the switch to Smart and claim the FREE six months' worth of Apple Music subscription via the Smart GigaLife App.
To know more, visit https://smart.com.ph/Pages/apple