From mobile phones to home appliances, everything has definitely become smarter, making lives more convenient. Even houses nowadays have become equipped with technology as more people ride the rising trend of smart homes and high-tech living.
"People's curiosity in all things smart continues to rise due to rapid technological advancements and its promise of making lives easier. We, at RLC Residences, have the same passion for innovation as we integrate more smart solutions to our properties in pursuit of giving Filipinos a home that they can be proud of," said RLC Residences marketing head Karen Cesario.
A pioneer in property innovation, RLC Residences shares what people can expect in a vibrant smart home through the list below.
Smart Lock
Getting inside one's home should be a breeze after a tiring day. With the smart lock feature, homemakers can bid farewell to digging deep in their bags for keys. All that needs to be done is enter the password on the digital numeric keypad or open the door via fingerprint scan. Residents can even unlock their doors through a smartphone app. 
Audio and Video Intercom
24/7 security is a must for those living alone or, more importantly, those with kids. Having an Audio and Video Intercom device that lets residents see the person in the lobby before opening the door adds a layer of protection. To add, the smart home device is also connected to a smartphone app that can be accessed anytime and anywhere, putting homeowners' minds at ease.
Smart power switches
Smart power switches are one of the most popular smart home features that define high-tech living. With just a click, a light can be switched on, and with just a few app navigations, brightness can be adjusted from white to warm depending on the mood or the occasion. Having the ability to control the lights with just a few taps, even from the outside, can truly impress friends and families visiting.
Smart power outlets
Smart power outlets are innovative electrical outlets that let homeowners control their appliances remotely via app. Worrying about appliances like the stove and the air conditioner left turned on can be avoided as one can easily turn it off from anywhere, in real-time. To add, homeowners can also save on energy since they can turn off appliances when not in use, avoiding unnecessary energy consumption.
Having smart home features in one's own residence can truly make life more convenient, secure, and exciting. RLC Residences' The Sapphire Bloc South Tower has been equipped with smart locks, audio, and video intercom devices, smart power switches, and smart outlets, among other modern features to keep up with Filipinos' growing high-tech lifestyle.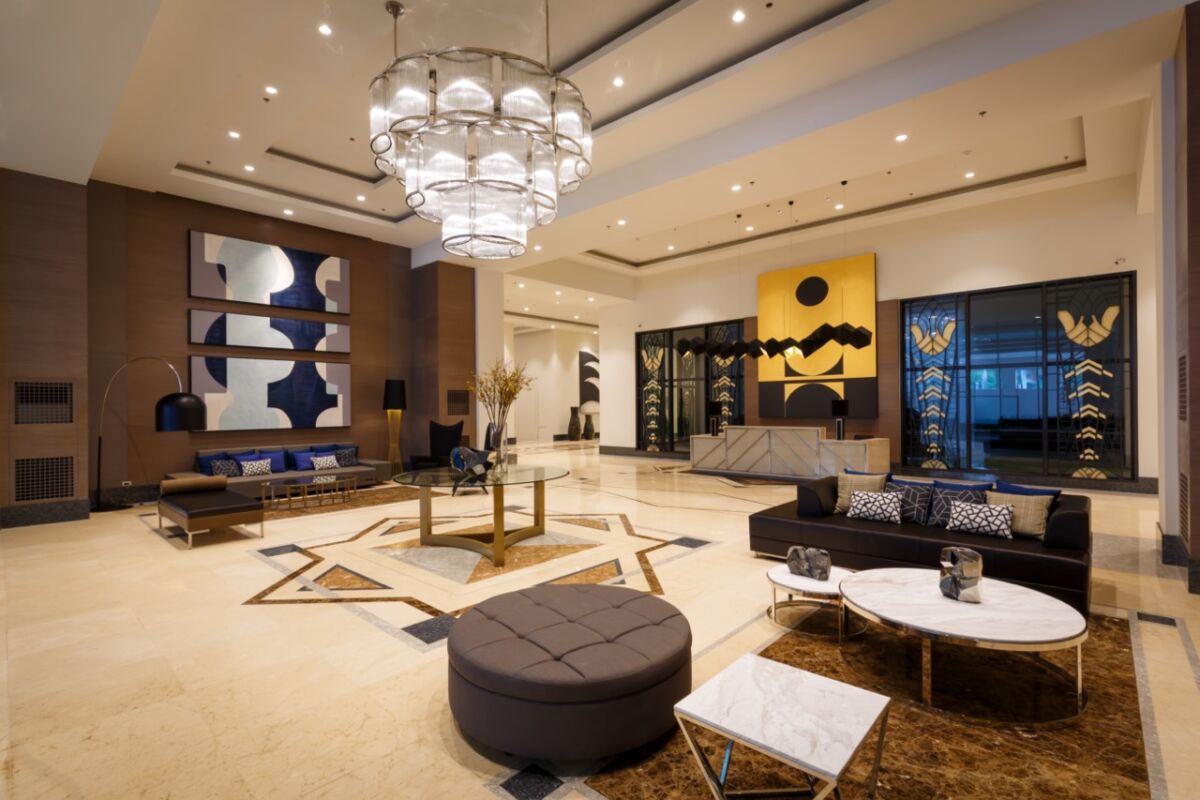 "Innovation will always be a priority for RLC Residences. The Sapphire Bloc is a testament to how we continue to upgrade facilities that empower Filipinos to raise, live, and connect amid a very fast-paced world," said Cesario.
For those interested in high-tech living, one may connect with a property specialist (bit.ly/RLCResidences_OnlineAppointment) or go to rlcresidences.com. Updates are also posted on RLC Residences' official social media accounts (facebook.com/RLCResidencesPH and Instagram.com/rlc_residences).