Far Eastern University (FEU) hosts The Brave Bubwit: Nonoy Marcelo's Irreverent Art That Attacked and Endeared, an online exhibit featuring the works of the celebrated cartoonist and alumnus of the university's Institute of Arts and Sciences.
In his lifetime, Marcelo tackled the nation's most important issues through cartoons.
Brave Bubwit features 230 of Marcelo's published works, which have been curated from The Advocate, the university's official student publication, and the private collection of historian Atty. Saul Hofileña.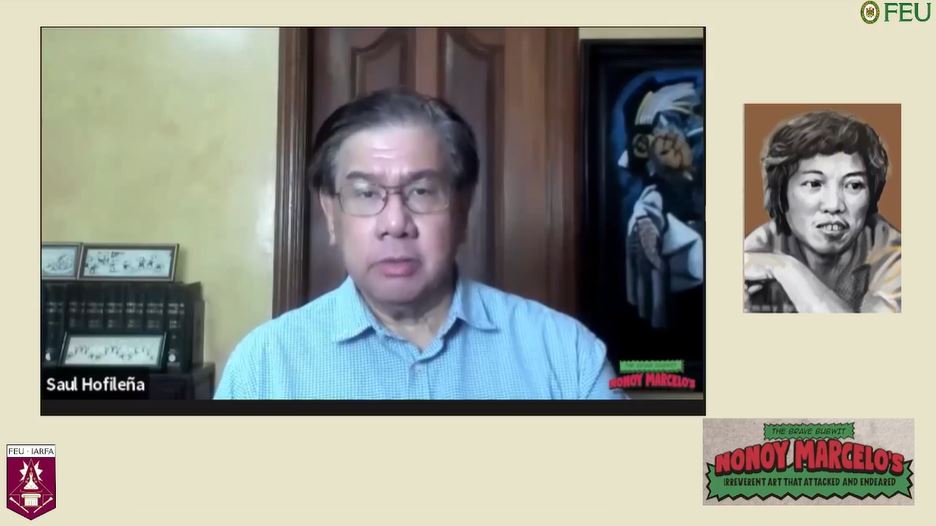 The Brave Bubwit exhibit is divided into six segments, each covering Marcelo's major career milestones. These include his time as a student in the university, his years at the Daily Mirror, the Manila Chronicle, and the Manila Times, his brief stint in New York City, and his commentary during the pre- and post-EDSA years.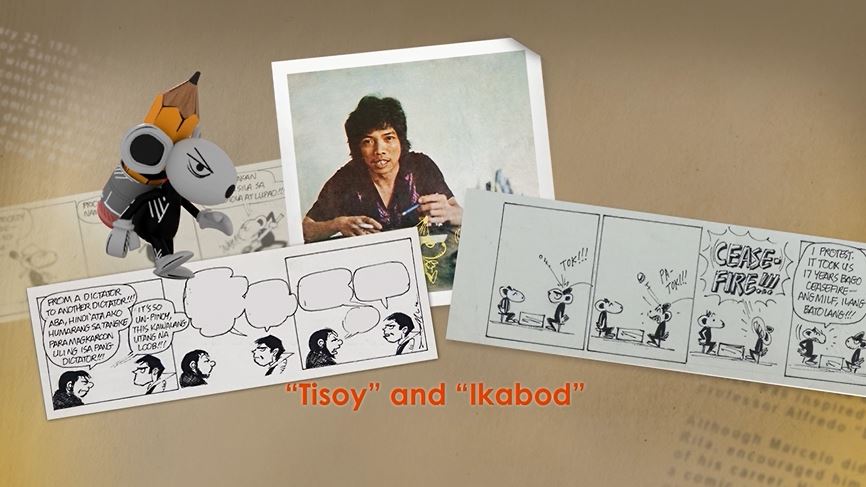 In the Brave Bubwit online exhibit, guests can see Marcelo's growth as a cartoonist. It was at FEU that he developed his skill for social satire through weekly editorial cartoons and comic strips for the student publication. Brave Bubwit also spotlights some of Marcelo's famous characters, like PTYK, an intellectual beatnik at FEU; Tisoy, who lampooned colonial mentality; and Ikabod Bubwit, a rodent who lived in Dagalandia, which represented the Philippines.
Sharing insights on Filipino culture through cartoons
It was through these cartoons and characters that Marcelo bared the country's most important issues. His cartoons were irreverent, critical, and contained commentary on the ills of the nation while garnering laughs from his readers. Some of the darkest events in Philippine history that he covered through his cartoons were Martial Law, episodes of terrorism, the maritime tragedy of the MV Doña Paz, and the Ozone Disco fire.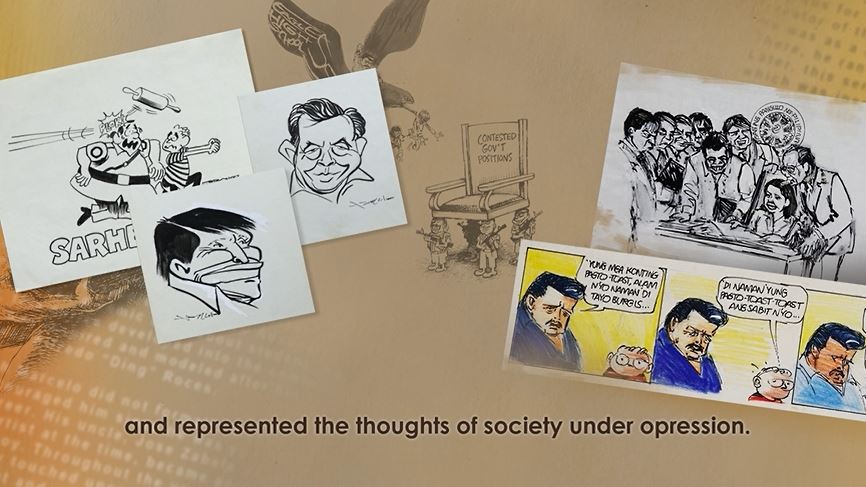 Marcelo's works also leaped off the page, with Tisoy being remade into a TV series directed by Nick Lizaso and a film helmed by the National Artist Ishmael Bernal. The cartoonist also produced the Philippines' first full-length animated feature in 1878, entitled Tadhana. In 2019, the Philippine Postal Corporation paid tribute to Ikabod by including the rodent in a postage stamp.
In 1985, Marcelo was given the Catholic Mass Media Award for print journalism, an honor usually reserved for reporters and columnists. He was also the only cartoonist recognized as one of the Cultural Center of the Philippines' Centennial Artist awardees in 1998. Just this year, Marcelo was nominated for the Order of the National Artist in the Visual Arts category.
The Brave Bubwit: Nonoy Marcelo's Irreverent Art That Attacked and Endeared can be viewed here.