BAIC Philippines has announced the availability of the BJ20 compact crossover sport utility vehicle (SUV), and the M50S multi-purpose vehicle (MPV).
The Bravo line entry-level model BJ20 and the fine-tuned configuration of the M20 MPV platform, M50S join BAICs excellent line-up of sport-utility and commercial vehicles.
BJ20 Crossover SUV
Launched globally in August 2016, the BJ20 sports a futuristic yet functional, boxy, and rugged look. Its grille-work is flanked by round and staring headlights with blue-toned reflector discs. The main lights are topped by corner arrays of daylight running lights (DRLs) and underscored by park lights that are bedded deep in a big-boned bumper.
Around its straight-topped fender wells, polymer over-fender cladding is attached to the body with exposed rivets. The big wheel accents flow into side-guards and a generous rear bumper, giving it a bold look as well as impact protection.
The BJ20 has  215 mm of ground clearance and large 225/55 tires on 18-inch alloy rims. It has a front-mounted engine and front-wheel-drive (FWD) layout for a fully independent suspension system with McPherson struts up front and multi-links in back. The FWD compact crossover SUV is powered by a Euro 5 compliant Mitsubishi 4A91T turbocharged 1.5 liter gasoline engine that comes with MIVEC variable-valve-timing (VVT) system. The engine delivers peak power of 147hp at 6000rpm derived from a torque curve that hits a top figure of 210Nm with the engine running at 2000 to 4500rpm.
The BJ20 mounts a continuously variable transmission (CVT). The modern and rugged gearbox has a deep starting ratio, offers Steptronic virtual discrete gears, and has sport mode.
This crossover SUV sells for PHP 1.148M for the 1.5L Turbo CVT Standard variant and PHP 1.288M for the 1.5L Turbo CVT Luxury edition.
M50S MPV
The new M50S is an iupdate to the popular BAIC M20 three-row MPV with its roomy cabin, rugged construction, and responsive engine, all for a refined ride. A versatile family car, the M50S has a three-row tall and boxy cabin that can accomodate 2+3+3 adults in its 8-seat version with a middle-row bench, or 2+2+3 on 7-seat variants with bucket seats in the middle. The seats are done in microfiber leather.
The M50S features a rugged body-on-frame construction and an RWD's solid rear axle. It mounts a DAM15DL 1.5 liter Euro 5 gasoline engine that delivers 114hp of peak power and 150Nm of peak torque by meansof an advanced dual variable valve timing (DVVT) valvetrain acting on the engine's intake and exhaust cycles. The M50S is built with an intelligent drive-by-wire system that automatically disengages (and later reengages) the belt-driven air-conditioner compressor to deliver maximum torque if and when you need it.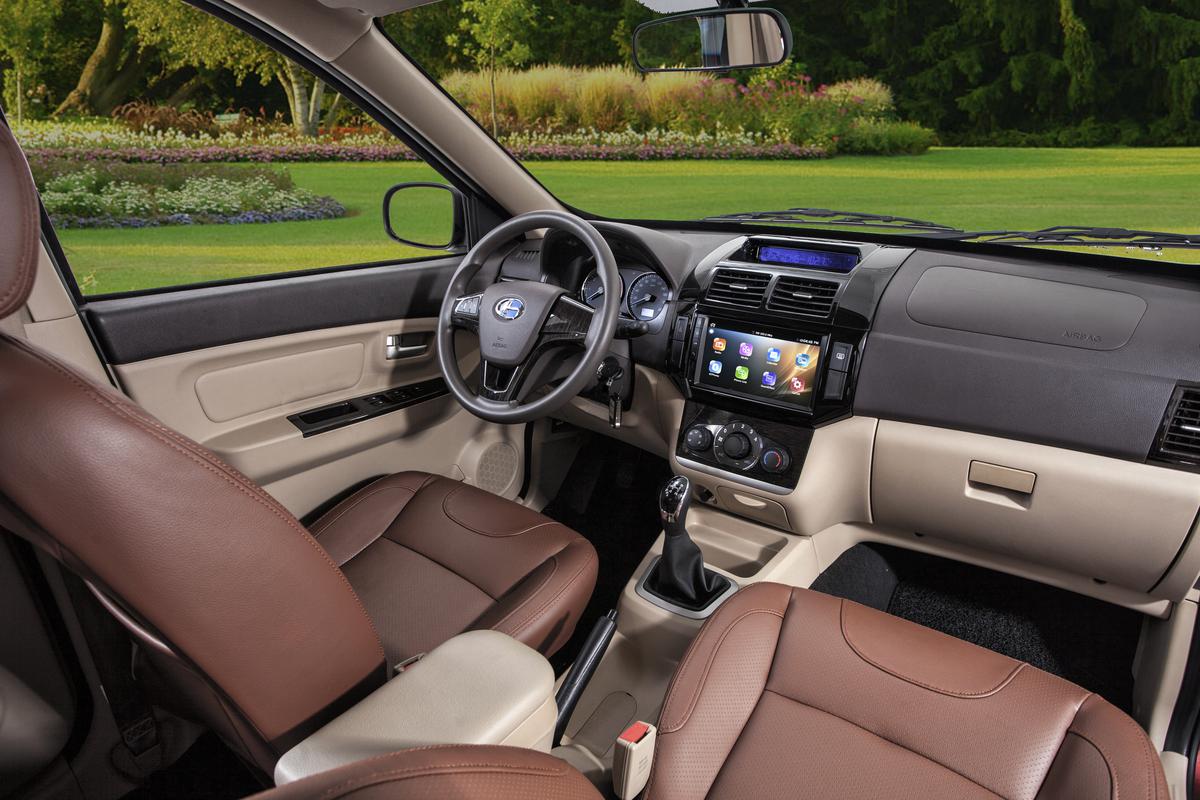 The new MPV retains that best-in-class 2790mm wheelbase, has electrically assisted steering, and an infotainment system that pairs a reversing camera's sharp wide-angle optics with the clear visuals of a large multi-function display.
The M50S compact MPV is available for PHP 638,000 for the 7- or 8-seat Luxury variant and PHP 668,000 for the 7-seat Ultra-Luxury version.