Isuzu Philippines Corporation (IPC) has officially debuted the long-awaited All-New mu-X in the local market. The second generation of this 7-seater SUV exudes quintessential luxury while retaining the brand's heritage when it comes to reliability and power.
"With the introduction of the New Isuzu D-MAX early this year, much anticipation and excitement have been created for the mu-X, which has become one of the leading SUVs in the market, due to its versatility, durability, and overall reliability," said IPC President, Hajime Koso. "Finally, the long wait is over. Get ready to be impressed and moved with a mu-X that will give you confidence and pleasure to drive. A mu-X that we've never seen before, one that will definitely push you further to 'TAKE THE LEAD," he added.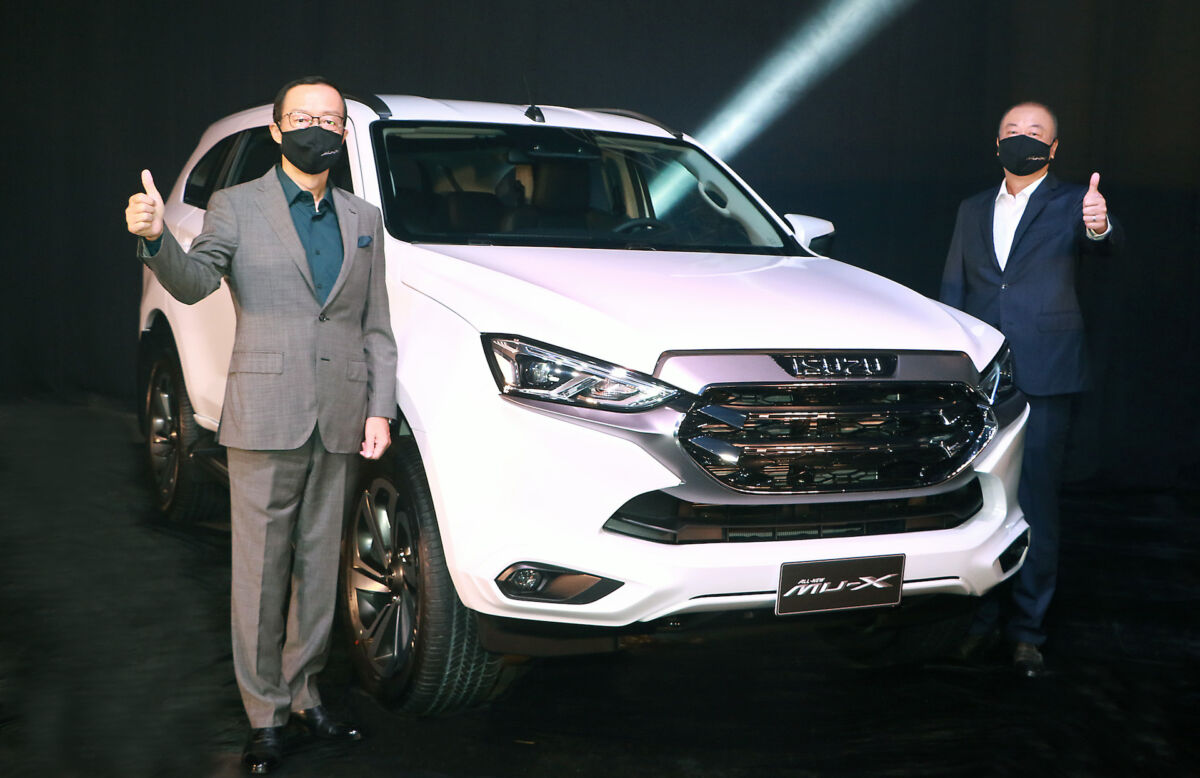 Design Concept
The All-New mu-X is based on two engineering concepts, ROBUST and EXCLUSIVE. "Robust" stands for Isuzu's identity, associated with innovation, performance, and safety. "Exclusive" symbolizes the precision, excellent craftsmanship, and pleasure of ownership, unique to the full-model change of the mu-X.
Its latest styling is defined as EMOTIONAL and SOLID, capturing the delight of owning an SUV that is dependable beyond the average necessities. With enhanced levels of comfort and luxury, the All-New Isuzu mu-X conveys a feeling of la dolce vita inside and out to keep drivers excited whether they are on or off the road.
Sporting a new world cross front grille design that showcases the brand's identity transitioning to a progressive nonetheless sophisticated character. This is more evident in the refreshed look of the rear end and bolder tailgate badging that shows a more advanced look with an elegant yet strong stance.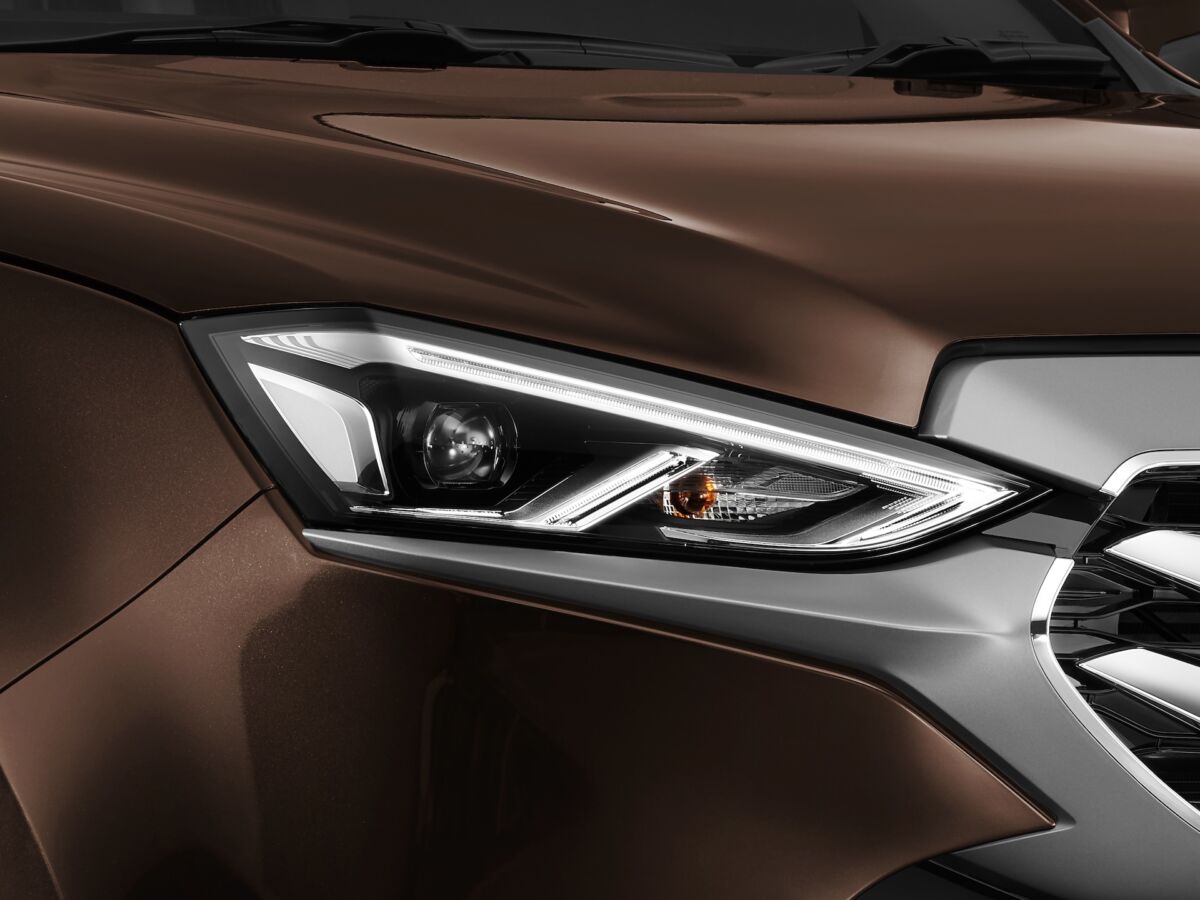 The interior is equally impressive thanks to the intricate and smart design. Designed to appeal to human response sensors making it a pleasurable space to spend time in for both the driver and passengers. There is a mix of multiple materials that visually compliments the silhouette of the All-New Isuzu mu-X. The leather-wrapped steering wheel and gear selector are designed with the driver in mind for a relaxed and enjoyable experience when behind the wheel. The inner door trims along with the door and console armrests have thick, soft materials and were re-shaped to maximize occupant comfort.
Luxury and convenience
This iteration of the mu-X is the most driver-centric and luxurious ever made. Thoughtful features can be found from front to end. Starting with the driver's instruments, the gauges have crystal-like scales that mimic a finish typically seen on elegant timepieces. The steering wheel diameter was reduced to 375mm from 382mm with a telescopic adjustment of 20mm for a more comfortable driving position and easier maneuverability.
Functionality and storage solutions were also developed in detail. There are 12 cup holders and those that are located on the door pockets can fit a 1.5-L bottle; those at the folding armrest in the 2nd row feature a clever slide-away tray the can hold smartphones while charging or double as storage for small items; and those at the 3rd row feature a snug fit at the dedicated armrest.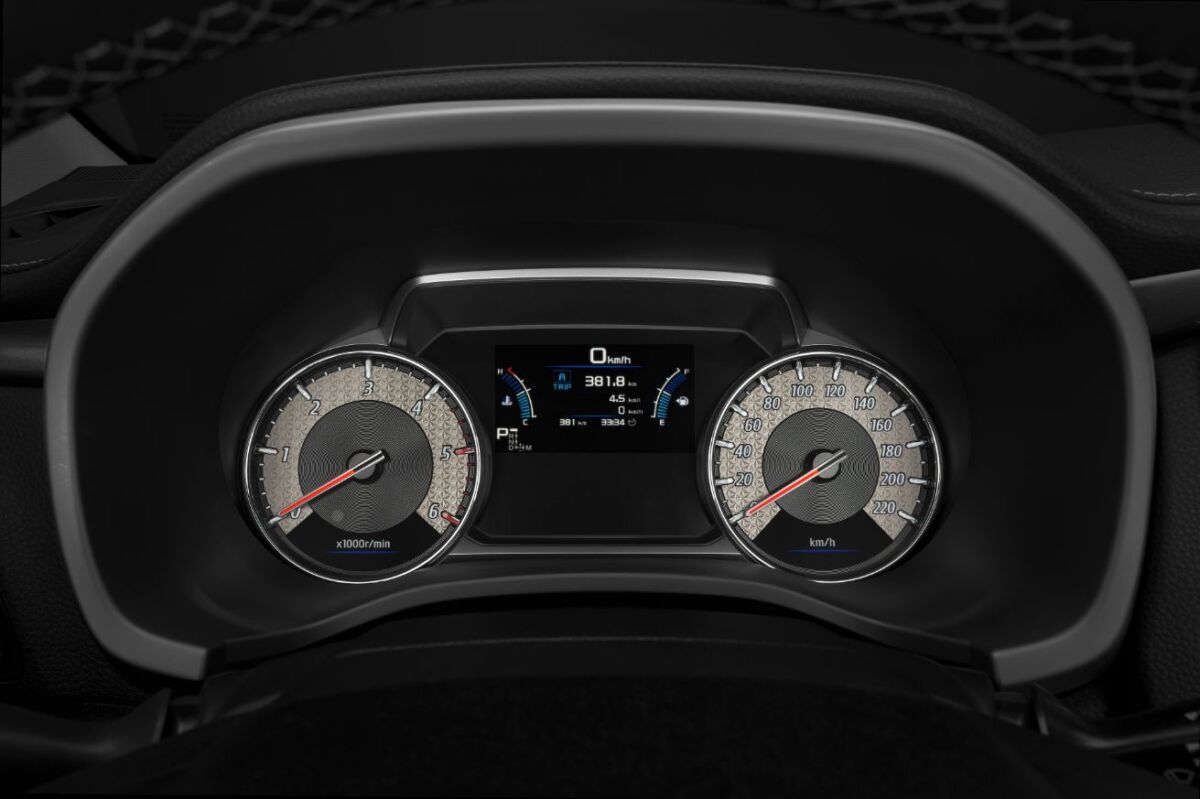 On to infotainment and connectivity, the All-New mu-X now has a 10.1-inch full touchscreen display that is Apple CarPlay and Android Auto compatible. It also has an 8-speaker system with JVC Kenwood tweeters mounted unto the rear doors, for enhanced sound quality even from the back. Power outlets can be found not just at the lower dash upfront but now also at the center console with a dedicated rear 220V and dual 2.4A USB charging ports to cater to on-the-go passenger needs for their smartphones or other gadgets.
Structurally, the B-Pillars were adjusted forward by 25-mm for additional legroom and now have assist handles for extra support when boarding in and out of the rear doors. Whereas the C-Pillars are made narrower, and its rear quarter bottom glass edge lowered so there is continuity of visibility making the driver's field of view greater versus the previous. Second, the 3rd row seats have wider new designs, increased seat cushions, and larger headrests with higher height adjust levels while still allowing child seat mounting.
Luggage space is superior in terms of volume capacity — a full-size golf bag can even fit horizontally. Unfolding the seatback is now also more user-friendly due to the optimization of the lift strap position and elimination of the lever lock mechanism. Improvements were also made on the roof rails, for better compatibility with after-market equipment and increased load capacity from 60kg to 100kg, together with the sidesteps, having wider food tread area for easier entry and exit. The All-New mu-X assures that you have ample space good for 7 adults plus luggage or weekend gear as needed.
Several nifty features that were well received by customers from the All-New D-MAX are carried over to the mu-X. One of which is the Passive Entry and Start System (PESS) that includes a Welcome Light, which is triggered when the driver approaches the SUV with the key, automatically turning on the interior light within 2 meters. The Walk Away Lock is activated when the driver leaves the vehicle with the key, automatically locking the SUV once beyond 3 meters.
Outstanding performance and 5-star safety
Isuzu takes pride in being the leader in diesel engine technology. At the heart of the All-New mu-X is the new 4JJ3-TCX turbo engine with a 6-speed automatic transmission. This drivetrain produced 190 PS of power and 450 Nm of torque for smooth, effortless acceleration even when you need to carry or tow a heavy load. On the other hand, variants equipped with the RZ4E-TC engine now have improved performance due to better exhaust emission creating lower levels of noise and vibration as well as further increasing engine reliability and fuel economy.
The chassis of this latest mu-X has larger side rails and has been reinforced through an 8-Cross Member design to not just increase torsional rigidity but also safety for added protection in the event of a side or rear collision. Both front and back suspensions have been redesigned to minimize body roll when cornering, ensuring driver confidence and a more relaxed cabin. With its reliable steel underbody protection and a wading depth of up to 800mm, wherever you plan to go, the mu-X will take charge.
Built to conquer any terrain with ease. The Terrain Command Select Dial lets the driver switch between 2WD-high and 4WD-high when at 100kph or select 4WD-low to further increase traction and control. For off-road enthusiasts, the Rough Terrain Mode brings their experience up a notch. It is a driver aid that maximizes drivability when faced with technically challenging and slippery conditions.
"Intelligent Safety" was also one of the top priorities in developing the brand-new mu-X, which achieved a 5-star ASEAN NCAP rating. lt is loaded with an array of passive and active safety systems bannered by Isuzu's Advance Driver Assist System (ADAS).
It employs state-of-the-art smart duo stereo cameras and sensors that constantly monitor your surrounding environment to alert to potential dangers. The 12 ADAS functions cover pre-crash detection, rear and side assist detecting obstacles, parking aid especially on tight spots and post-crash recognition in cases of unforeseen accidents. They are as follows:
| | |
| --- | --- |
| Forward Collision Warning (FCW)Autonomous Emergency Braking (AEB)Turn AssistMis-Application MitigationAdaptive Cruise Control (ACC)Manual Speed Limiter (MSL) | Lane Departure Warning (LDW)Automatic High Beam (AHB)Blind Spot Monitoring (BSM)Rear Cross Traffic Alert (RCTA)Parking AidMulti Collision Brake (MCB) |
3 years warranty or 100,000km, comes as standard for the All-New mu-X. There are also 3 trim levels, consisting of the LS (Luxury Style), LS-A (Luxury Style Advance), and the top-of-the-line LS-E (Luxury Style Elegance). It is offered with 5 color options.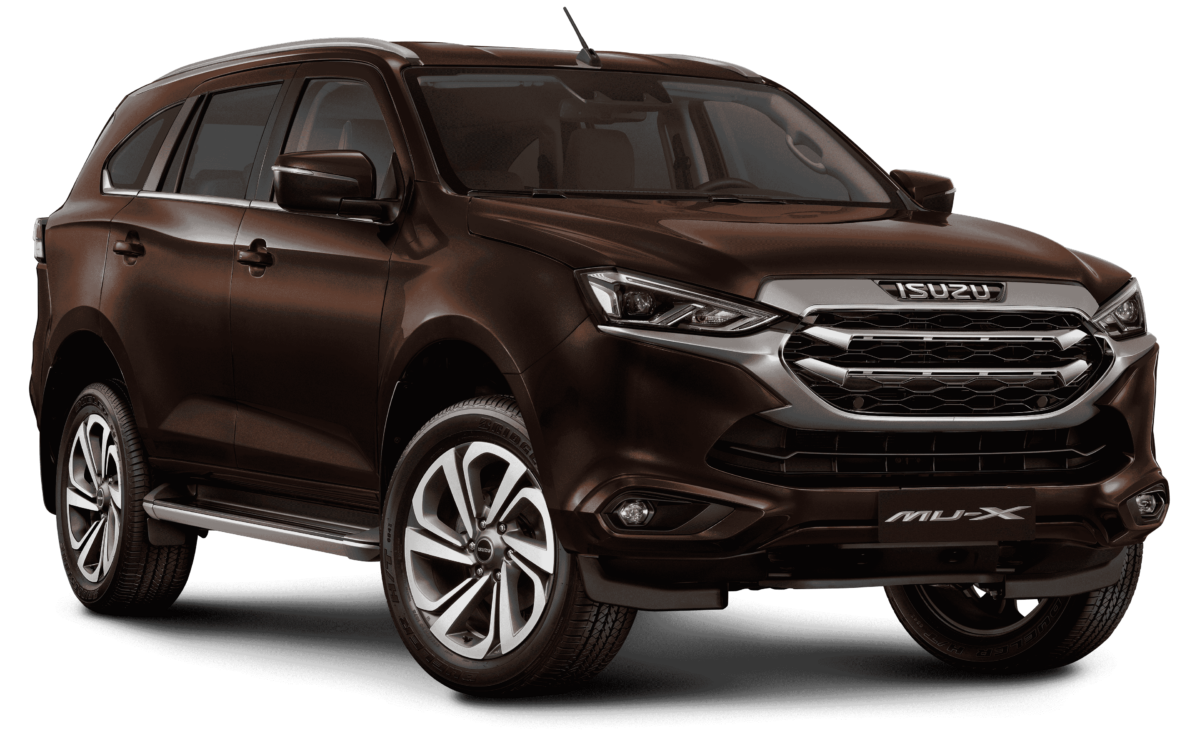 Pricing and variants
The All-New Isuzu mu-X is available in both 4×4 and 4×2 variants to suit different customer lifestyles. Price are as follows:
Isuzu mu-X 3.0L 4×4 LS-E AT : PHP2,450,000
Isuzu mu-X 3.0L 4×2 LS-E AT : PHP2,100,000
Isuzu mu-X 3.0L 4×2 LS-A AT : PHP1,900.000
Isuzu mu-X RZ4E 4×2 LS-A MT : PHP1,770,00
Isuzu mu-X RZ4E 4×2 LS AT : PHP1,590,000
Shipping and handling charges are not included (provincial dealers).
With all these elegant design features, outstanding performance, and 5-star safety features, the All-New Isuzu mu-X is ready to take on whatever challenges lie ahead. Coupled with Isuzu's renowned durability and reliability, this new SUV will definitely TAKE THE LEAD.