Barely a day after Maxus Philippines launched online on August 25 its latest light commercial vehicle, the G50 MPV, a businessman in Cebu City was already holding the key to his brand new polar ash Maxus G50 1.5L Turbo DCT Premium. 
Jaime A. Pogoy Sr., thus, became the very first G50 owner.
When he saw the G50 displayed at the Maxus dealership at the North Reclamation Area in Cebu City, "it was love at first sight." He wasted no time and immediately arranged for a test drive.
Needless to say, he was swept off his feet by the time he gave the G50 a spin. He gushed: "Nindot gyud and Maxus G50 kay pang family use gyud, ug mulakaw mi wala nay mabilin kay kuyug na namo  tanang pamilya. Aside sa top of the line siya mas comfortable gyud kaayo siya drivan (The G50 is perfect because it's really for family use. So, when we go on trips, no one will have to be left behind; everyone in the family can now tag along. Aside from offering top-of-the-line features, the G50 is also comfortable to drive)."
Pogoy's G50 can certainly be called the 'Perfect Max Partner.'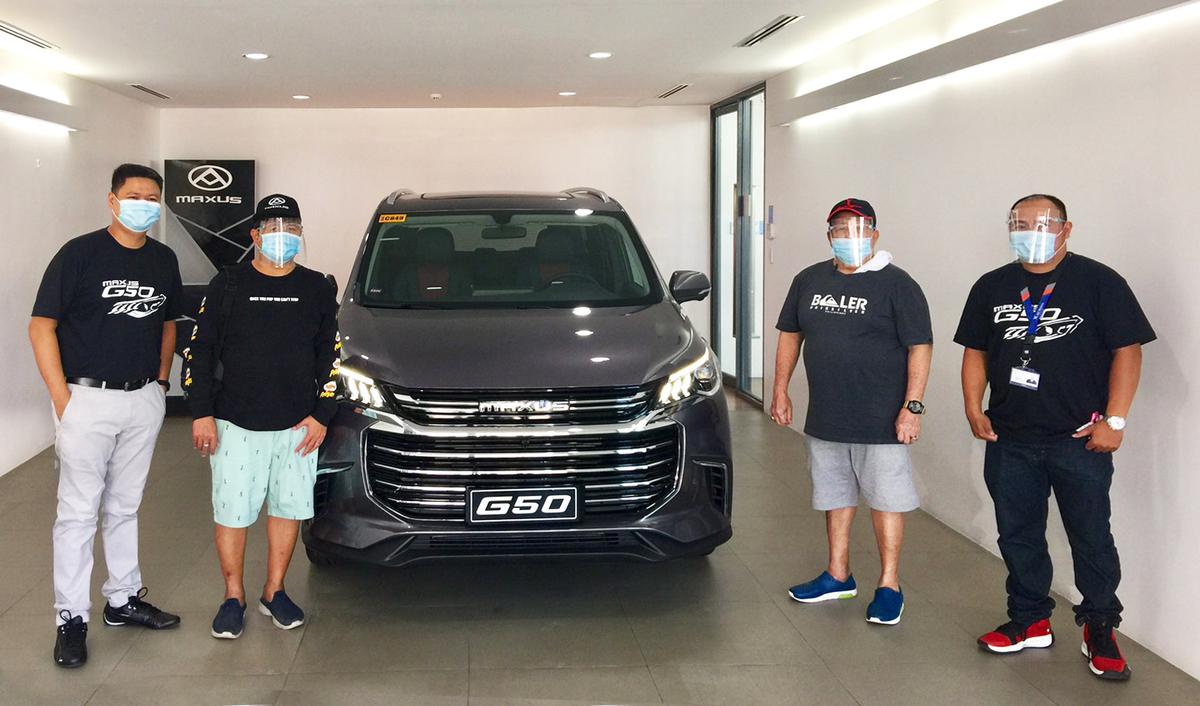 A few days later, another Cebu-based businessman bought a warm white G50 1.5L Turbo DCT Premium from the same dealership. This buyer, who requested his name be withheld, also chose the G50 for his family's use, citing that the 8-seat configuration and turbocharged 1.5-liter gasoline engine assured that the MPV provided both the space and power to transport his entire household. The G50 can now be that businessman's ride to "Max quality time" with his family. 
Like these two gentlemen from Cebu, you, too, can discover how the Maxus G50 can fulfill your special requirements in an MPV, be it for personal, business, or family use. The G50 epitomizes the "do-it-all" attitude of multi-purpose vehicles, and is infused with Maxus' 124 years of British-bred heritage, global expertise and experience in LCVs, making the G50 the MPV that can do "Max more" at a value-for-money proposition, as Maxus Philippines offers introductory prices of its G50 variants, ranging from PHP 1.088M for the 1.5L Turbo DCT Pro, to PHP 1.168M for the 1.5L Turbo DCT Elite, and PHP 1.288M for the 1.5L Turbo DCT Premium. 
For more information on Maxus vehicles, and to inquire about available financing packages, log on to www.maxus.com.ph and book a test drive.