Hyundai Motor Philippines Inc. (HMPH) celebrates a triple milestone with the opening of Hyundai Makati. Situated in the automotive strip of Chino Roces Avenue Extension, which is a few meters away from EDSA and within the said city's Central Business District, it has a showroom spanning 280sqm which can accommodate up to five vehicle displays, and a service area of 1,167sqm with six work bays and two work bay dedicated for electric vehicles. Hyundai Makati is the Gateway Group's first dealership with the brand, and is the country's first authorized retailer and service provider of Electric Vehicles (EVs) as well as Asia Pacific's first outlet to carry the new Hyundai Global Dealership Space Identity (GDSI) 2.0.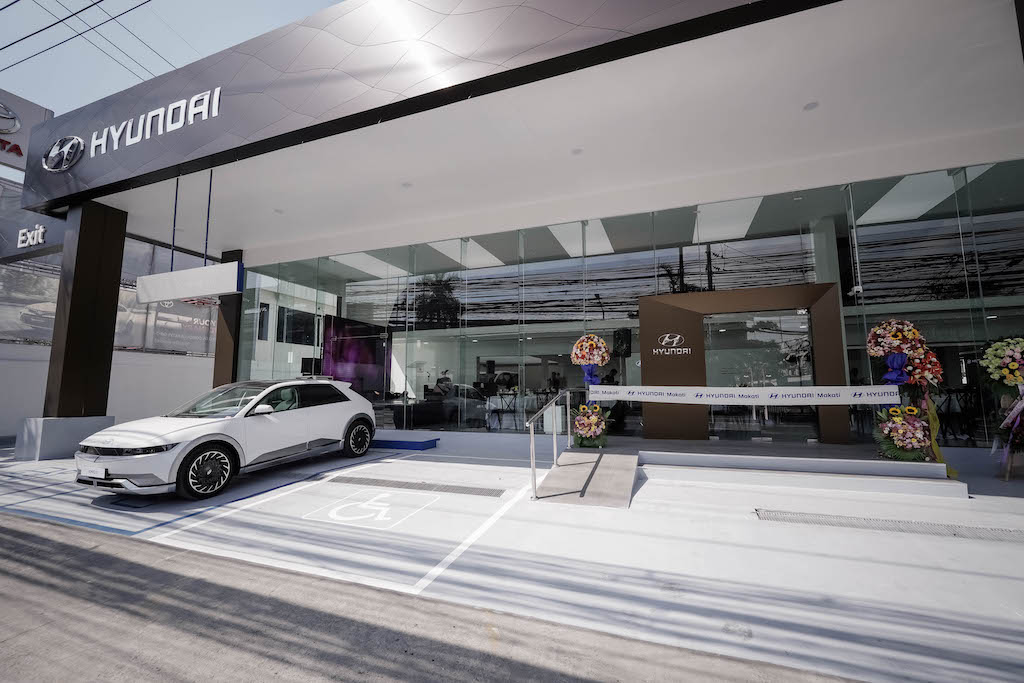 Founded in Cebu on August 2004, the Gateway Group has become the largest multi-brand dealer group in the Philippines. To date, it manages 21 automotive brands with around 106 full dealerships nationwide led by their chairman Markane Goho, president Raymund Basubas, and executive vice president Michael Goho.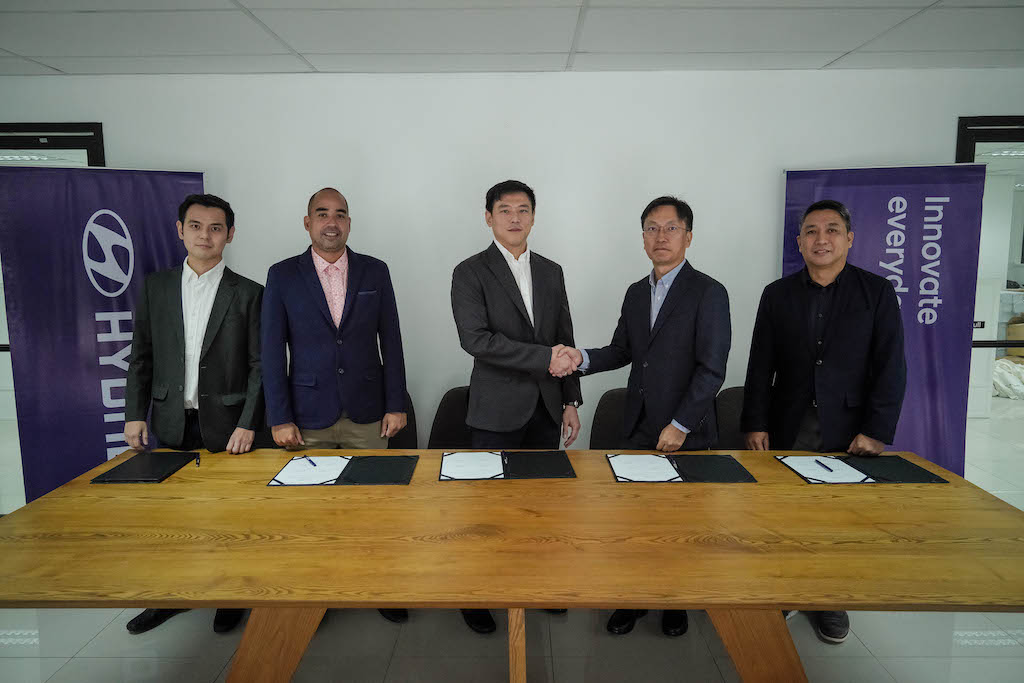 "Now, Hyundai is certainly a reputable brand which has certainly stood the test of time, and we have very much enthused to jumpstart this venture and journey. The Hyundai brand has captured the hearts of many Filipinos years ago and now with this economy thriving, with the market high in demand, we are eager to capitalize on all opportunities. We want to take the Hyundai brand back to where it rightfully belongs, and soar even higher than before," says Michael Goho.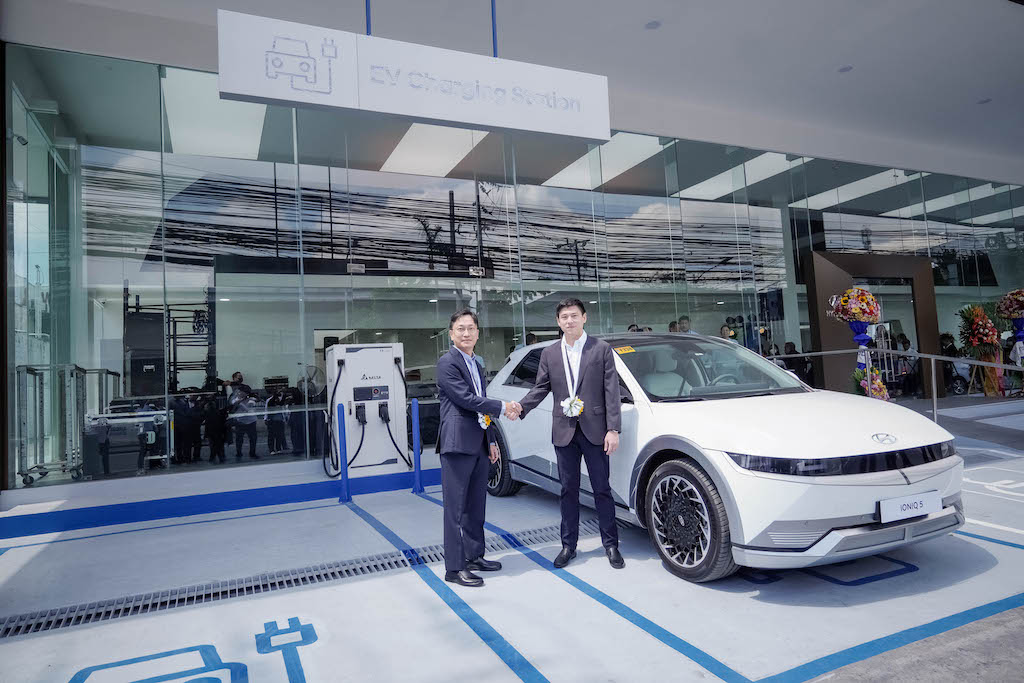 Hyundai Makati will be the first under Gateway's tutelage with several others in the pipeline. Its area is populated by several prestigious subdivisions, malls, and commercial establishments that amass to at least 10,000 existing owners. The group took on the opportunity to meet the needs of this customer base and also give intenders access to the new generation of Hyundai models, namely the Creta, Staria, Tucson and the New Stargazer.
First of five authorized EV dealerships
Committed to play a pivotal role in answering the call for sustainability, Hyundai Motor intends to provide options and help ease the transition of society to an electrified lifestyle. This starts with the brand's dedicated line of EVs, bannered by its flagship model, the IONIQ 5. This Crossover Utility Vehicle (CUV) has won numerous international awards including the prestigious World Car of The Year (WCOTY). It is made available to Filipinos in two variants, the Long Range 2WD, which retails for PHP 3,698,000, and the Standard Range 2WD, which comes at PHP 3,068,000. There are four color choices namely, Phantom Black Pearl, Cyber Gray Metallic, Atlas White, and Gravity Gold, the only one in matte finish.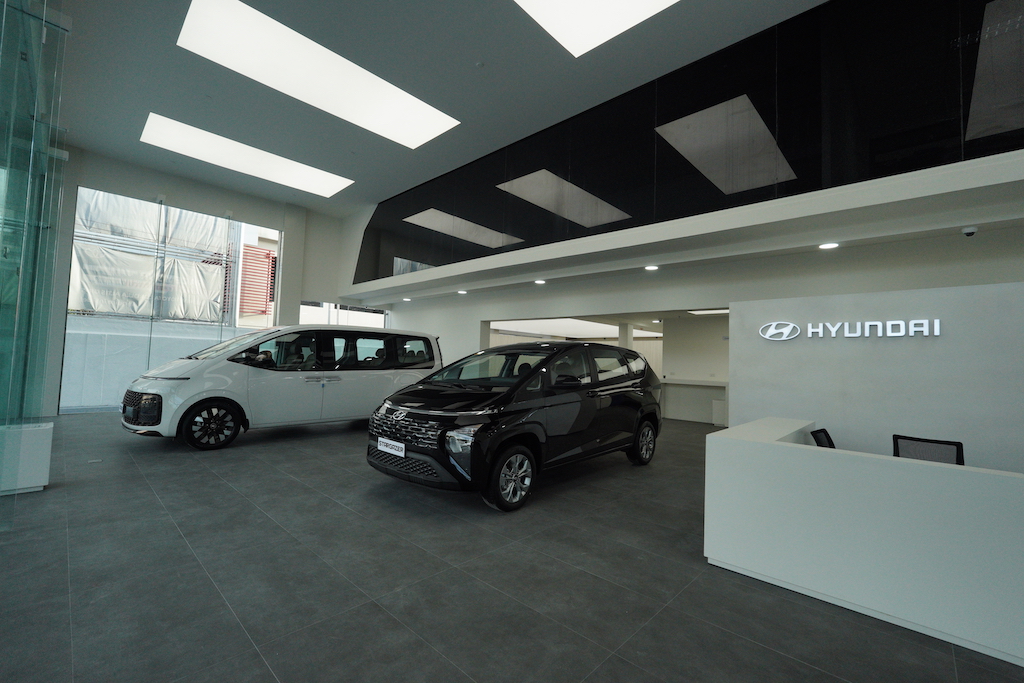 First in Asia Pacific with GDSI 2.0 standard
Adopted worldwide across all markets, the Hyundai Global Dealership Space Identity (GDSI) is more than just adherence to the brand's new color scheme, rather an evolution towards a more customer-centric retail experience. From "Modern Premium" to "Richness in Simplicity", the 2.0 version aims to curate a refined environment where customers will better enjoy the showroom while discovering the latest Hyundai vehicles without feeling pressure. These can be sensed through various "experience segments":
Warm and cozy lounge to welcome visitors towards the space
Free and unobstructed car displays to allow visitors to explore and be at ease
Interactive configuration desk for visitors to check the various interior and exterior customizations
Exclusive zone to give visitors a more up-close look of the highlight or themed car
Clear and clean consultation rooms for visitors to feel more open and centered
These have been carefully incorporated unto Hyundai Makati, the first to do so in Asia Pacific, and 12 of the 39 existing dealerships following suit by the fourth quarter.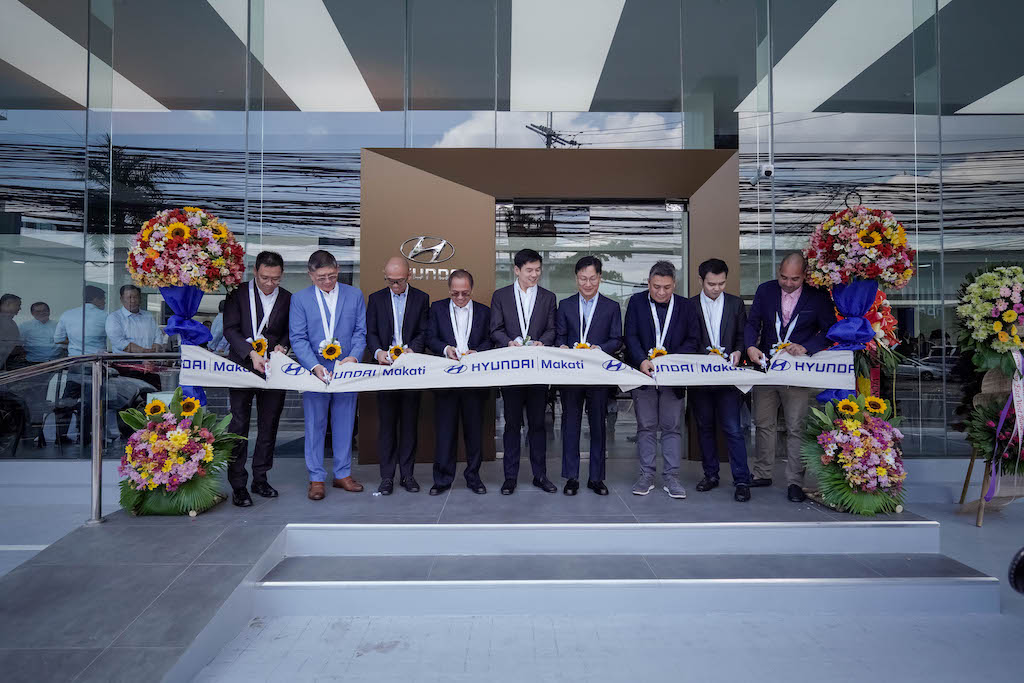 Present during the inauguration ceremony together with the Gateway Group executives and members of the Hyundai Makati team, were HMPH leaders and managers including president Dong Wook Lee and managing director Cecil Capacete. According to Lee, "On behalf of HMPH, we would like to express our appreciation to the Gateway Group. We are excited to set off this fruitful partnership and would like to thank them for their trust and confidence towards the Hyundai brand. Together, we will serve and offer Makati citizens a memorable ownership journey through the 'Hyundai experience'."