Mitsubishi Motors Philippines Corporation (MMPC) invites owners with out-of-warranty vehicles to avail of the Fast Lane Promo. The promo offer provides free multi-point inspection, fast service through priority lane, and up to 30% savings on oil change service.
The promo is available for the following Mitsubishi products:
Mitsubishi Montero Sport
Mitsubishi Strada
Mitsubishi L300
Mitsubishi Adventure
Mitsubishi Mirage (G4 and Hatchback)
"The Mitsubishi Fast Lane promo is MMPC's commitment to provide quality and affordable service to its beloved customers. During these very trying times, we aim to support our clients by enhancing their easy and worry-free ownership experience," said Mutsuhiro Oshikiri, president and CEO of MMPC.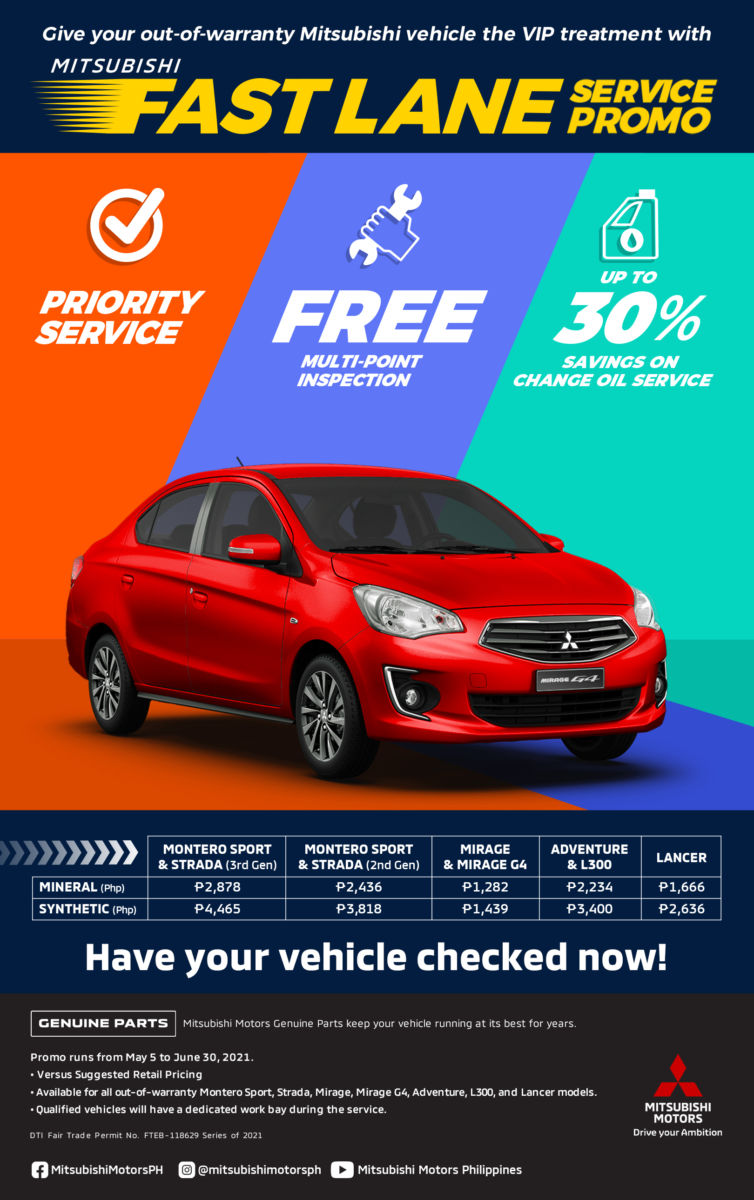 The promo will run for one year, from April 30, 2021, to March 31, 2022, and is offered at all Mitsubishi Motors Dealerships nationwide. To know more about the promo, visit https://www.mitsubishi-motors.com.ph/service/offers/mitsubishi-fast-lane or contact your local Mitsubishi dealer to arrange an appointment.