Maxus Philippines unveiled its own entry in the competitive SUV market last February 4, with the trendy virtual launch of the Maxus D60 compact SUV.
Here are the four solid qualities of the Maxus D60 which will make you a Max Believer:
Safe and solid drives
The Maxus D60 comes in two variants, the 1.5T Pro and the 1.5T Elite. Both are powered by a 4-cylinder inline 1.5-liter turbocharged gasoline engine coupled with a 7-speed dual-clutch automatic transmission generating a maximum power output of 169ps and 250Nm of torque configured for performance and fuel efficiency.
The D60 offers a bevy of active and passive safety systems, namely ESP (electronic stabilization program), EPB (electronic parking brake) with auto hold, cruise control, front dual and side airbags, reverse camera, a tire pressure monitoring system, rear park distance control (PDC), and an additional front PDC for the Elite variant. Additionally, with the D60's Double Layer Welding Technology, its exterior structure's overall strength and quality give customers peace of mind behind the wheel.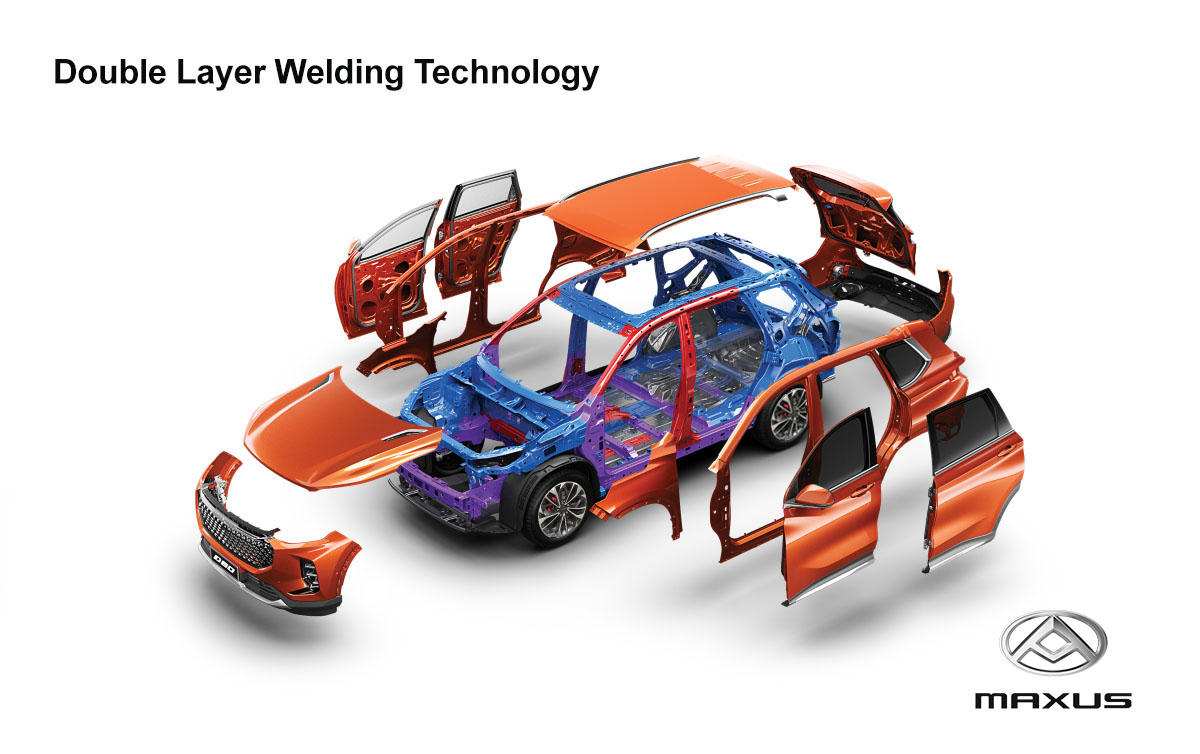 Stylish look 
The D60 exterior takes after the stylish Maxus Tarantula Concept, which perfectly reflects the bold, active, and dynamic urban lifestyle of young professionals and growing families. The design is complemented by the distinctively Maxus octagonal front grille, accentuated by the Elite variant's cobweb grille pattern and matrix-style full LED headlights and streamer tail lights. Plus, it sports eye-catching 18" alloy wheels.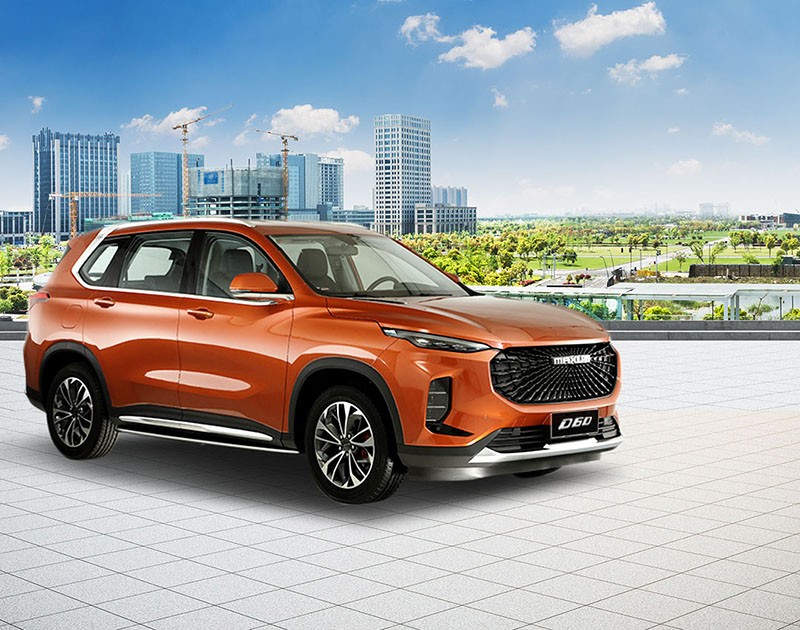 Spacious cabin
The D60 comes in two seating capacity options: 5-seater for the 1.5T Pro and 7-seater for the 1.5T Elite, with both offering the perfect fit for a growing, active family's everyday transport needs.
Sophisticated interior
Both variants have rear air condition vents and an 8-inch infotainment system, while the Elite offers the additional comfort and convenience of keyless entry and push start, leather seats, and power-folding side mirrors.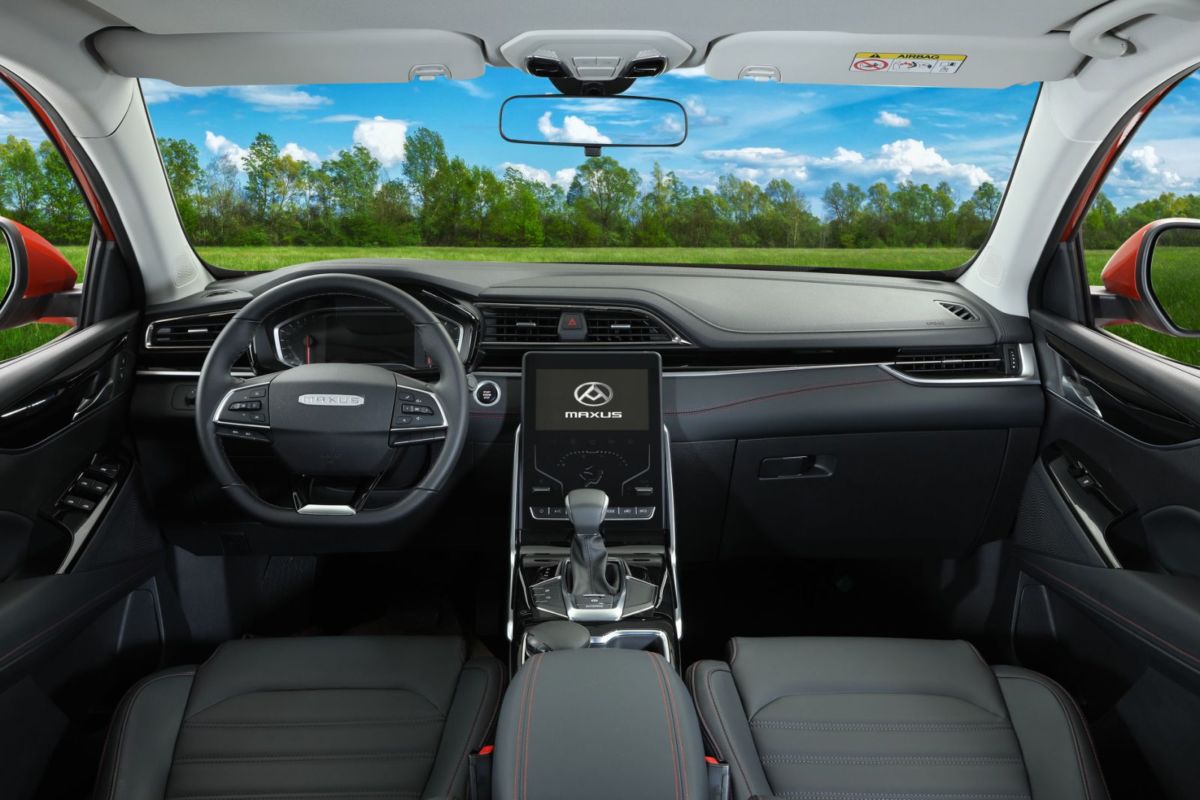 Value for money
The suggested retail price of this compact SUV has been pegged at subcompact levels. The D60 1.5T Pro is offered for just PHP 1,148,000 while the D60 1.5T Elite is priced at PHP 1,258,000.
The new Maxus D60 comes in six vibrant colors: Competitive Orange and Polar Ash (exclusive to the Elite), Metal Black and Wace Red (exclusive to the Pro), and Warm Argent and Warm White (available for both variants).
Maxus 5-5-5-5
The Maxus D60 compact SUV joins Maxus Philippines' growing lineup that includes the G50 MPV, the T60 pick-up, the G10 van, and the V80 van, all of which are infused with Maxus' 126 years of British-bred heritage and global expertise.
On top of these 5 vehicles, Maxus Philippines steps up its game with its pledge to care for its customers through its "5-5-5-5 Plan": 
5th Maxus model: The D60 flags off a parade of new vehicle introductions for 2021.
5 new dealer appointments: In addition to the current 8 dealerships, Maxus Philippines aims to have 5 more by the end of the year.
5-point VehiCare Programs: Maxus Philippines makes vehicle ownership more convenient and affordable with the 5-year warranty or 100,000-km program, 5-year free emergency roadside assistance (ERA), parts management system that keeps parts stocks availability up to 5 months, enhanced service quality for onsite and virtual product support as well as home service or pick-up and delivery, and low cost of maintenance that makes every Maxus vehicle you buy more affordable versus other brands.
5x sales volume: Maxus Philippines boldly projects that 2021 will end in a five-fold increase in its vehicle sales. 
This succession of "high fives" perfectly reflects the five-year outlook of the Shanghai Automobile and Industrial Corporation (SAIC), under whose wing the Maxus brand has established a reputable global presence.
Through almost five decades of continuous growth, SAIC has successfully evolved in its three phases—from gathering global knowledge and expertise via joint ventures in the 1980s, to the creation of its own brands and products in the 2000s, and now, in its third phase as it globalizes its own brands.
SAIC's success and excellence as an automotive manufacturer have enabled it to become China's largest carmaker for the past 15 years. It topped the sales list again in 2020 when it sold 5.6 million vehicles. Its self-owned brands, including Maxus, sold more than 40,000 vehicles in the United Kingdom, the Netherlands, Norway, Denmark, France, and Germany. Through the spirit of independent innovation and unrelenting focus on consumers and the environment, the SAIC Group has grown to become what Forbes Magazine ranks as the 10th most powerful automotive company in the world, prompting SAIC to envision itself to become the world's fifth-largest carmaker in the next five years.
Log on to www.maxus.com.ph and book a test drive with your nearest Maxus dealerships located at Sheridan in Greenfield District in Mandaluyong at (02) 8558-5823; along Quezon Avenue in Quezon City at (02) 8558-5818; Pedro Cayetano Boulevard in Taguig South at (02) 7219-9240; Madrigal Business Park in Alabang at (02) 8558-5828; North Reclamation Area in Cebu City at (032) 517-8226; Mandurriao in Iloilo City at (033) 331-2622; Araneta St. in Bacolod City at (034) 435-7575; and Pueblo in Cagayan de Oro City at (0995) 355-9400.
Like and follow Maxus Philippines' Facebook page and Instagram account at @maxusph to keep posted about ongoing promos.