The new Mercedes-Benz GLB can help you be creative and productive this summer by making your adventures fun and safe.
People always love to go out during the summer season. It's all about long trips to the countryside, going to the beach, enjoying food trips with your loved ones and friends, and exploring scenic spots around the Metro. However, things have changed since the pandemic hit. It has been over a year that we experienced the longest lockdown. Plans have drastically changed all over again.
Here are five ways to enjoy your Mercedes-Benz GLB out on the road. So grab your keys, enjoy the drive, and stay safe.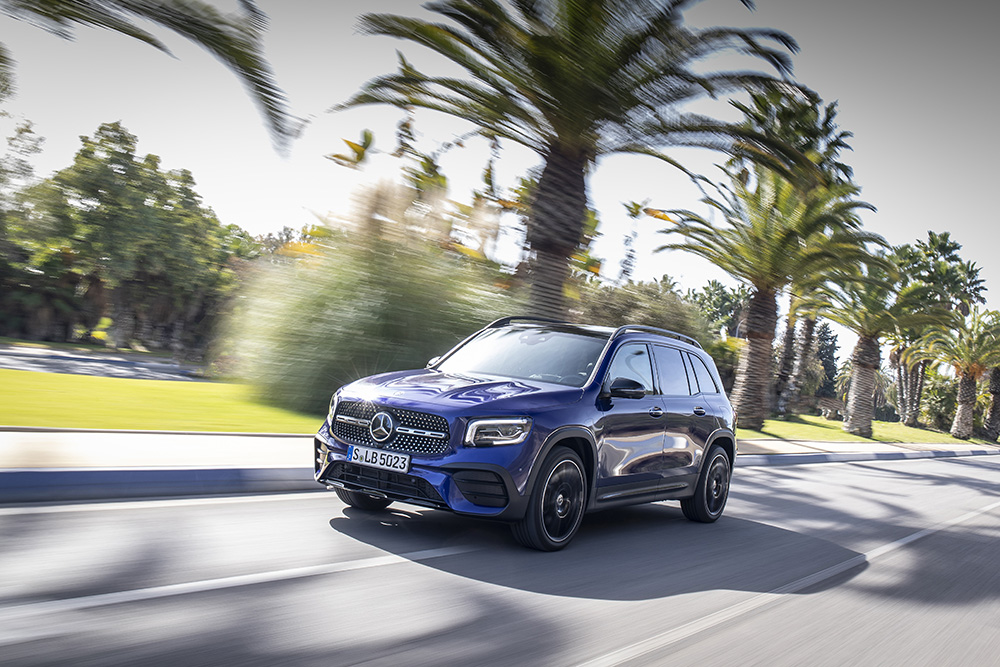 1. Drive around town and enjoy the scenic roads of Metro Manila
The new Mercedes-Benz GLB is not just luxurious; it is the most versatile compact SUV available in the Philippine market. It is an ideal car that can take you to new places and make old favorite roads feel fresh. It can take up to six of your friends for a road trip on a weekend or enjoy it for a drive around the metro for your "me-time." And wherever you take it, it will do more than you expect to make every mile memorable.
Everything is under control, even off the road. At the press of a button, DYNAMIC SELECT offers different drive programs with setting options for the engine, transmission, chassis, and steering. In "Sport" mode the vehicle is more dynamic and in basic "Comfort" mode its setup is very balanced. "ECO", on the other hand, places the emphasis on maximum efficiency and saves fuel and money.
Plus, driving along with the GLB on the road makes a striking SUV design that has a long wheelbase of 2,829mm. It comes equipped with standard LED dynamic headlights and it can be dressed in sportier apparel through the AMG Package, with 19" 5 twin-spoke light-alloy wheels, side skirts painted in body color, polished aluminum roof rails, and AMG Body Styling. Thus, you are not just having a perfect road trip, but you are also driving in style. It is a ruggedly handsome crossover that treads the line between form and function well.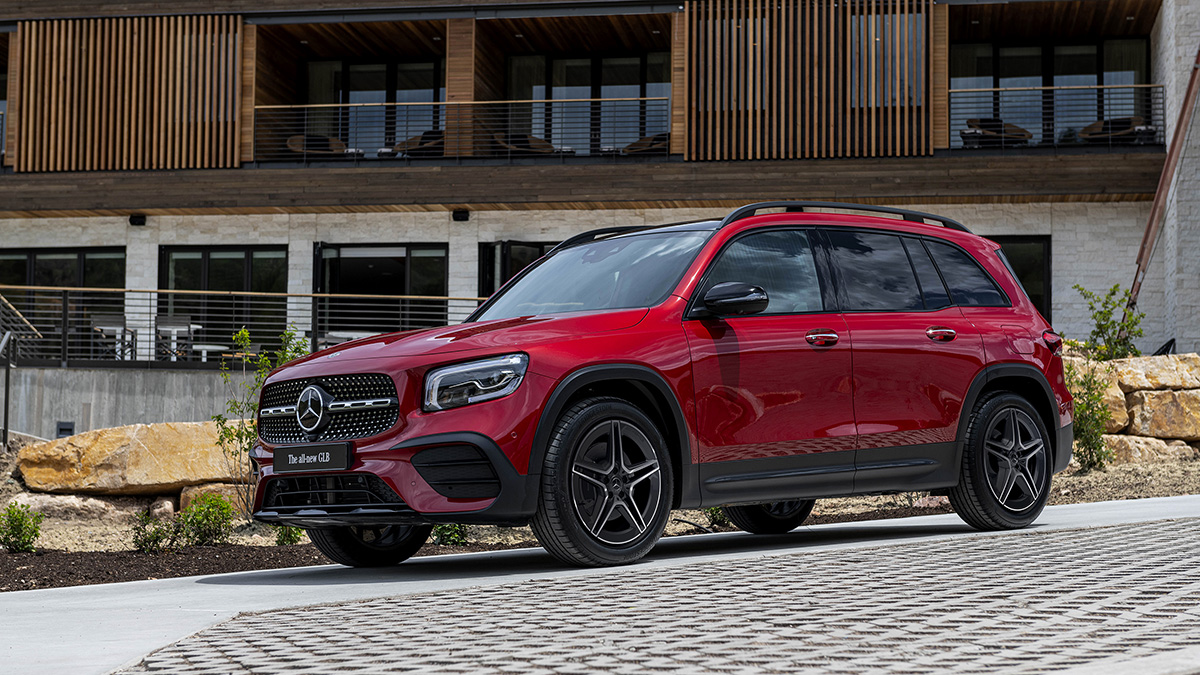 2. Road trips wouldn't be complete without grabbing a bite along the road
Let's face it, we all have that 'stopover' during our long trips. Before the pandemic, we have that urge of dining out and revisit a favorite restaurant that we all miss. Considering the safety protocols, there are restaurants now offering safer options for people. There's an Al Fresco Dining where you can comfortably dine outside where there is ventilation and unrestrained airflow. Of course, the road trip wouldn't also be complete without your family or friends. You don't need to worry about being packed inside the car as you drive along to your favorite restaurant as the Mercedes-Benz GLB demonstrates a generous take on space. It is the first compact vehicle of Mercedes-Benz that offers unique comfort, being a versatile car with seating up to seven people. On the inside, a finely finished modern furnishing with luxurious Black Artico Dinamica microfiber seats welcomes the driver and passengers.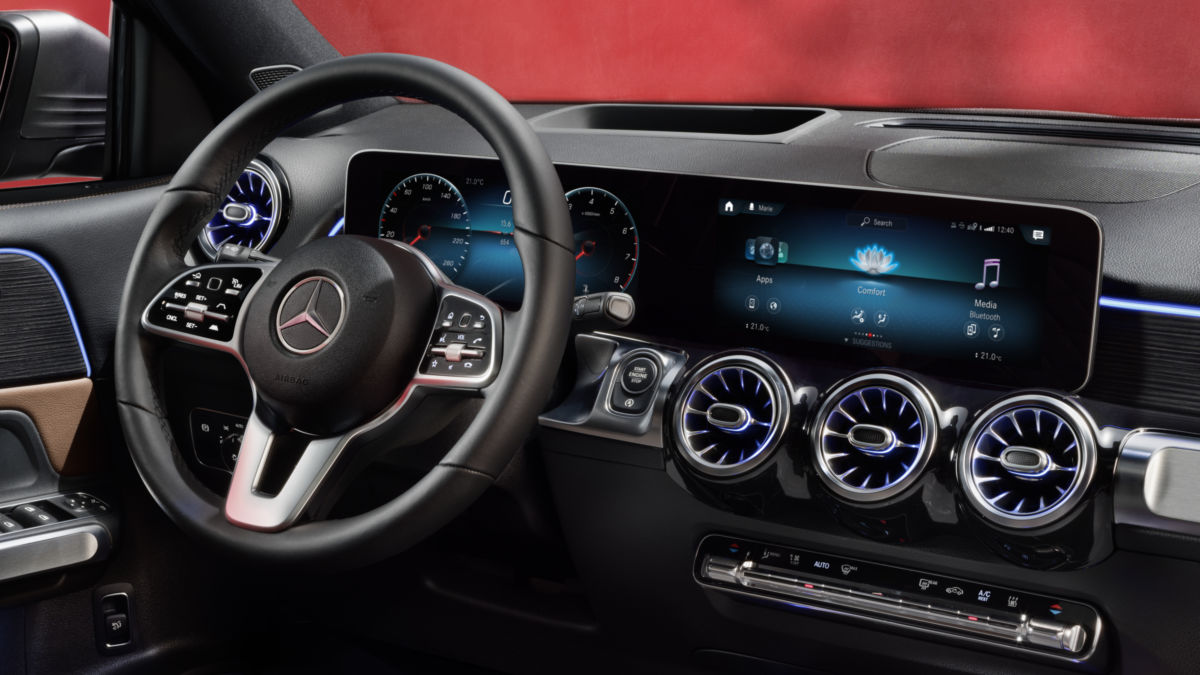 3. Tune in to your perfect playlist for an epic road trip
The right driving songs can make or break a road trip spent inside your car. You need to have a mix of great driving songs to sing along with and you would notice this will help you pass the time. To make your playlist sound better, explore the array of modern technology of the new GLB. The intuitive Mercedes-Benz User Experience is your own in-car personal assistant. Tell it, touch it, point it, the GLB can hear you and show you the way. MBUX can quietly respond to your touch as well, using a 7-inch standard central touchscreen that is also controlled by a touchpad on the center console, steering wheel controls, and natural-language commands.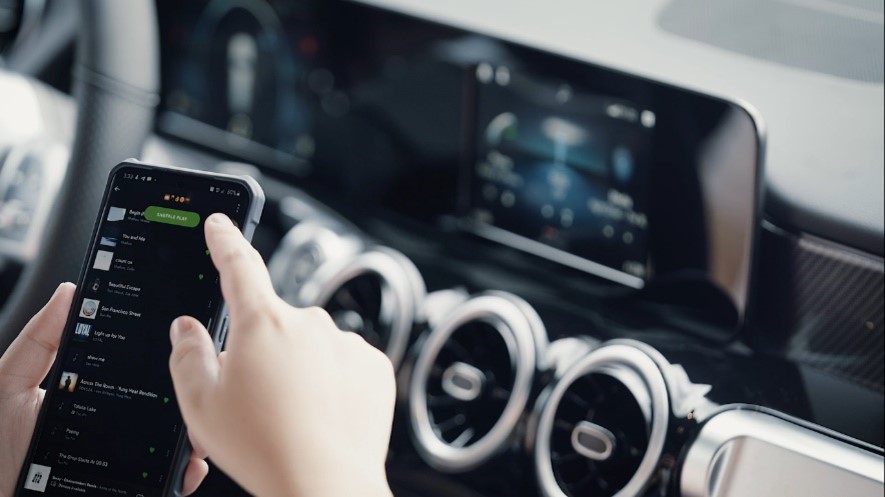 Smartphone Integration merges the mobile phone with the infotainment system via Apple CarPlay and Android Auto. This gives convenient access to the most important applications on your smartphone. You can also use apps from third-party service providers such as Spotify. You can quickly play your road trip playlist easily.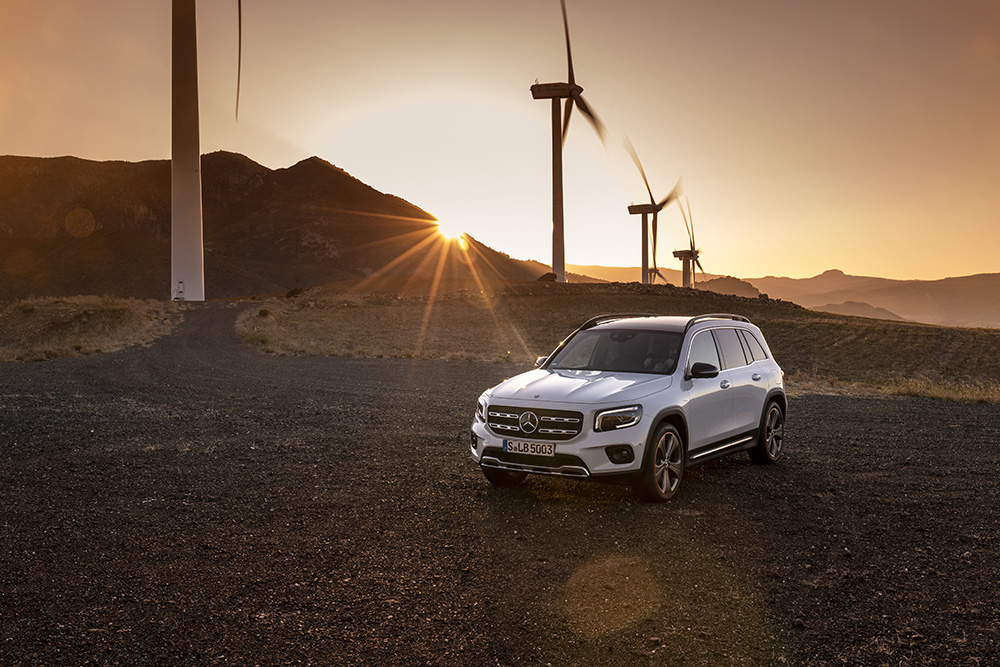 4. Drive to your favorite spot and watch the sunset
We have seen the sunrise and set every single day at our homes. But isn't it worth a drive to your favorite spot to watch the sunset this time? This summer is for us to make time to have this special experience after a year of the longest lockdown in the country. Now that the community quarantine has eased up, get your keys, and drive to your favorite spot and watch the sunset. Take a few minutes to enjoy the breathtaking view of the skies. No worries if you are driving on unfamiliar routes or going back to your home at night as the new GLB features the latest driving assistance systems. It takes the strain out of driving, particularly in stressful situations. This is based on a concept that makes every journey in a Mercedes-Benz safer and unique: Mercedes-Benz Intelligent Drive.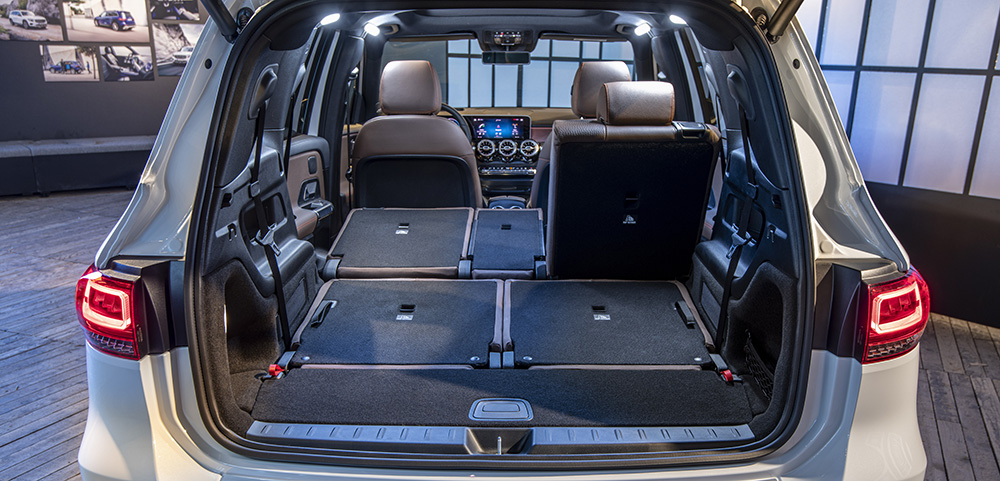 5. Build a new routine this summer 
Summer is also a time for relaxation. With many of us working remotely and trying to adjust on changes, it is hard to find motivation to be productive spending more time indoors. Staying at home for too long can affect our mental well-being especially with the current circumstances. To keep our spirits up this summer, let the plants help create a calm and relaxing mood at home. Plants come in all shapes and sizes, with the help of the new Mercedes-Benz GLB, it gives you large and spacious loading compartment. The GLB is prepared for anything, the third-row seats can be folded to ensure you always have the space on board for your stuff.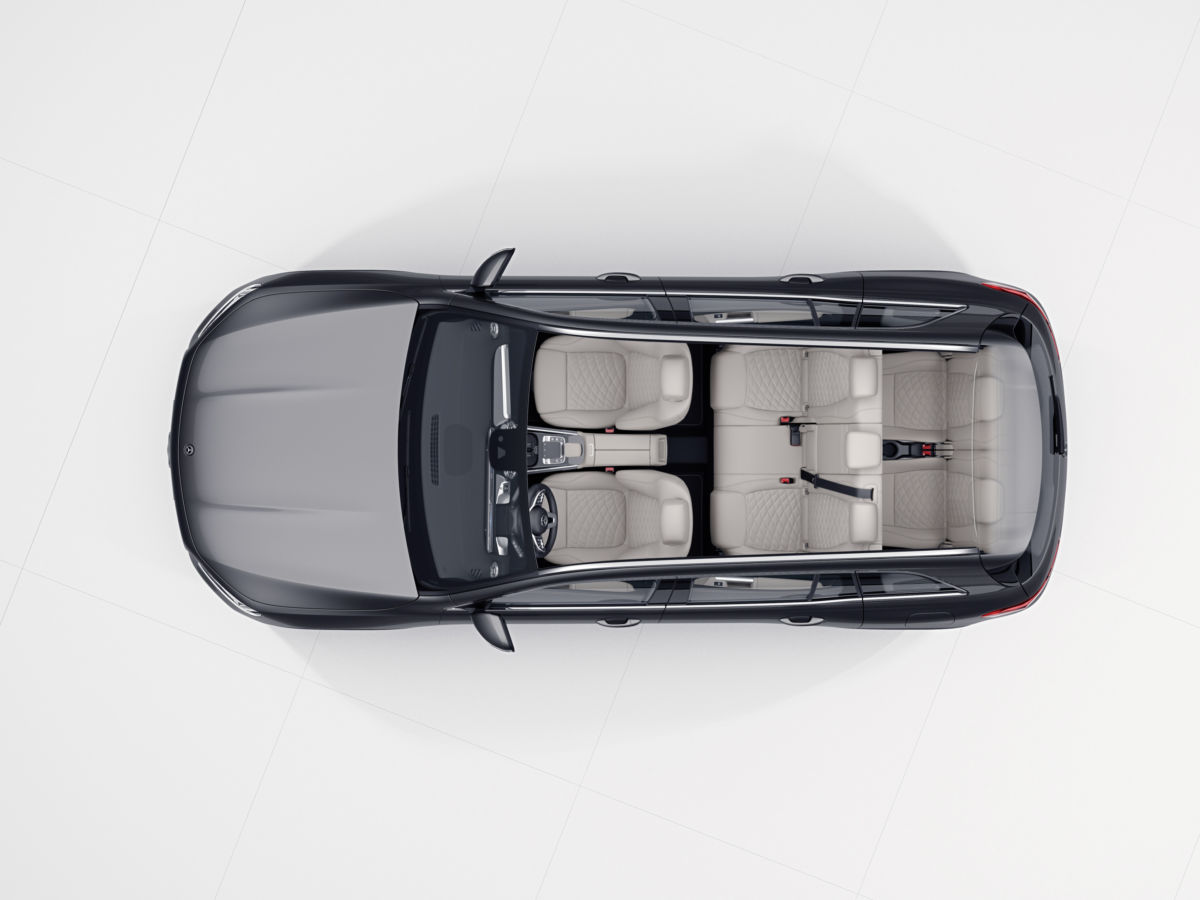 If these five tips have you interested in the new GLB, head out to the nearest Mercedes-Benz dealership near you at Edsa Greenhills, Bonifacio Global City, Alabang, and Cebu City to check the unit. Or you may visit www.mercedes-benz.ph/GLB to know more.