Toyota Financial Services Philippines launches KINTO ONE, a new mobility service that fits today's dynamic lifestyle.
With continuously changing customer demands, Toyota has geared up to provide a new customer experience for Filipino consumers who are exploring to shift  from conventional car ownership to usership. Whether it is hassle-free personal transportation, moving of goods from point A to B, or the privilege of driving a new car every three or four years, KINTO ONE is the mobility service of the next generation.
Monthly terms are based on the car model, mileage option of fifteen thousand, twenty thousand or thirty thousand kilometers per year, and lease period of 36 or 48 months. The car models available are the Vios 1.5 G automatic transmission, the Rush 1.5 G automatic transmission, Fortuner 2.4 G automatic transmission diesel, and Corolla Altis 1.8V HV.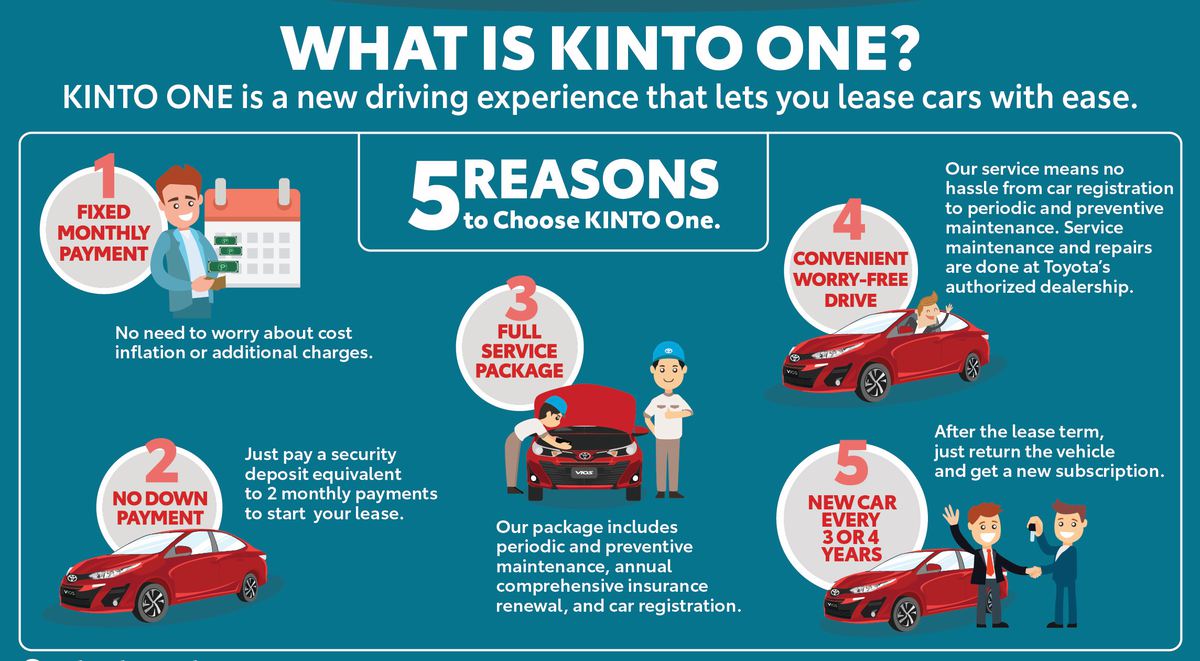 KINTO ONE, the product package offered by Toyota Financial Services Philippines, allows customers to select from Toyota models and drive the car for three or four years.  It is a full service lease package with no down payment required. The fixed monthly subscription already covers vehicle registration, annual comprehensive insurance, and regular periodic and preventive maintenance.  Once the lease term is completed, the customer simply returns the vehicle to Toyota Financial Services and everything else is taken care of; such a great worry-free option for customers. 
to realizing Toyota's vision of Mobility for All.  We would like to provide as much flexibility as possible to customers based on their lifestyle and preferences.  We recognize that the next generation has a need for car usage, but not necessarily in the form of vehicle ownership.  KINTO makes it easy for them," said Atsushi Murakami, president of Toyota Financial Services Philippines.
KINTO ONE Pricing Table (as of June 26, 2020)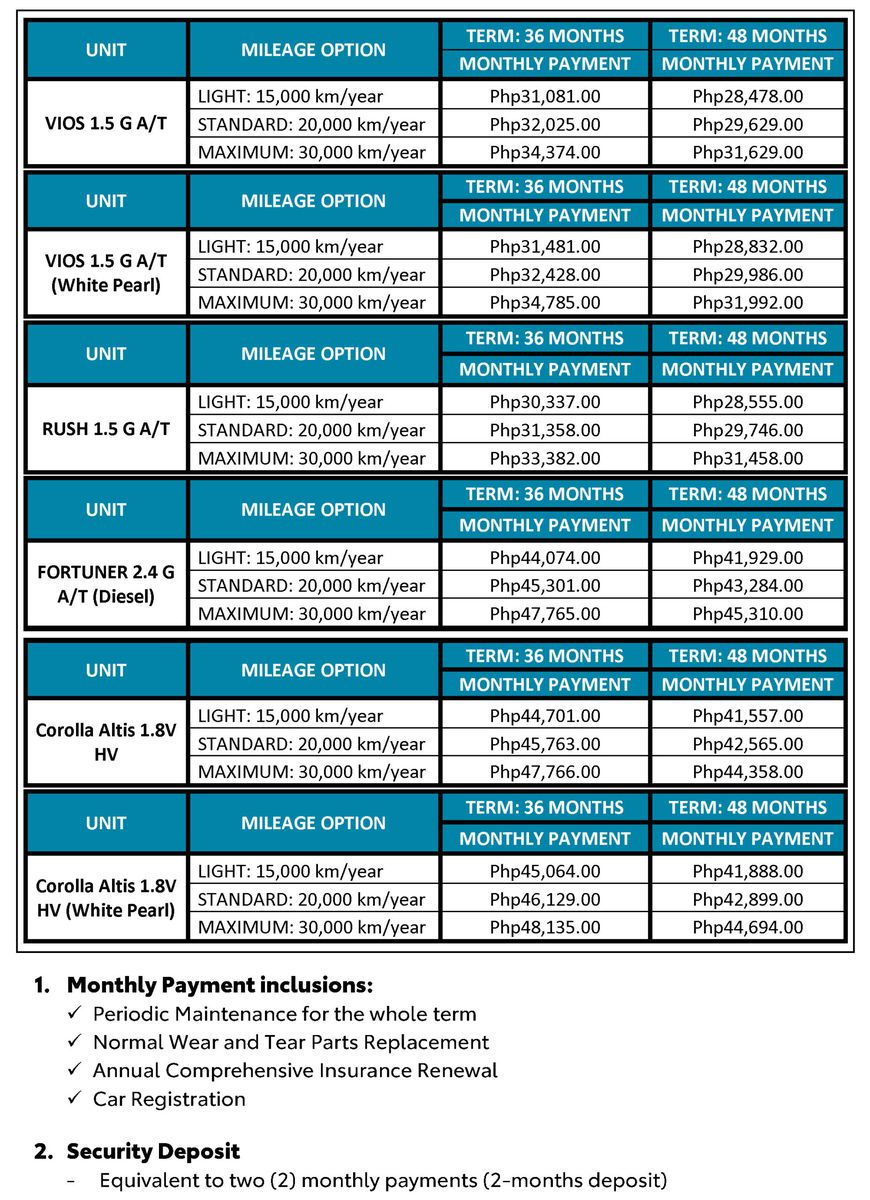 KINTO One is available in all Toyota Metro Manila dealers beginning June 26, 2020.  For details, please visit KINTO ONE Official Facebook page.