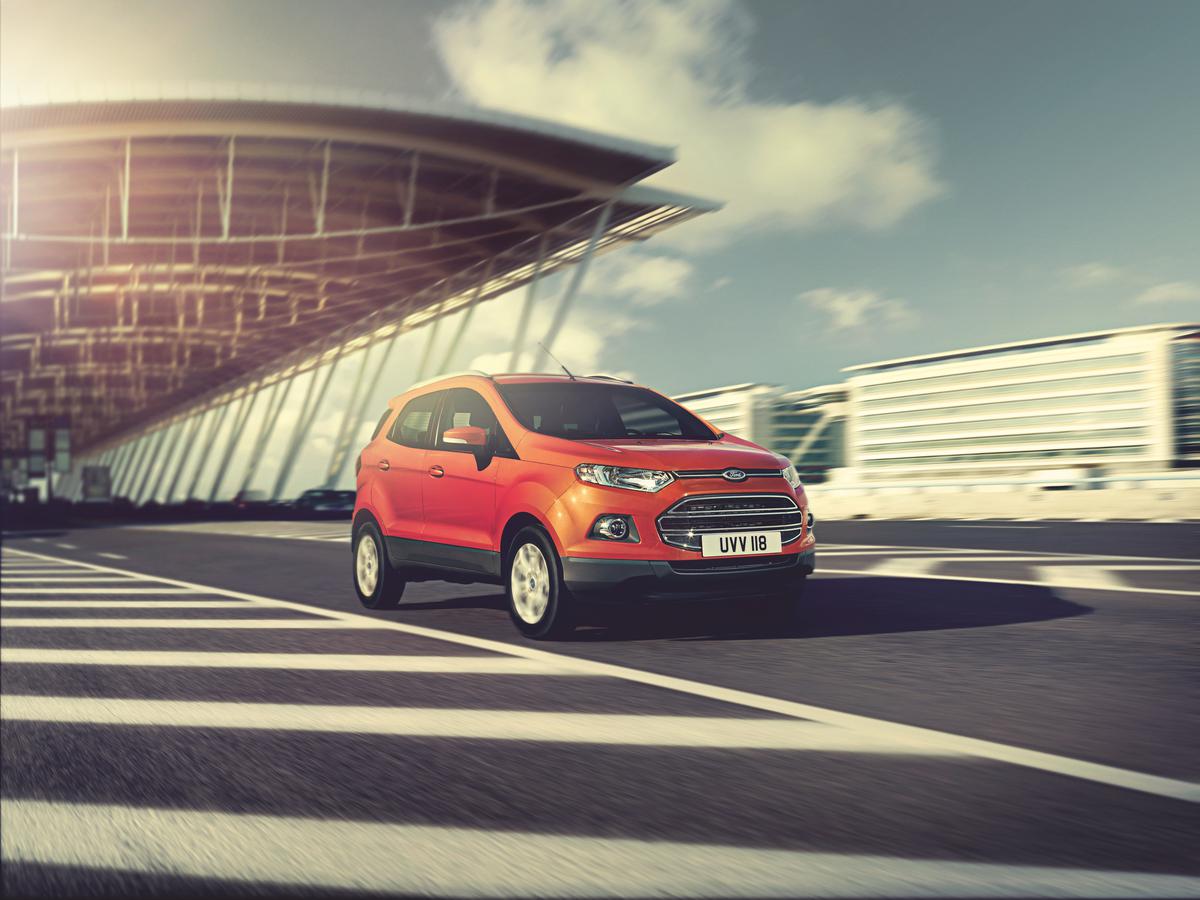 Ford Motor Company has recently declared its total ASEAN sales figures for the past 2014, amounting a record 100,824 shipments – a five percent growth – over its 2013 performance. Yet again, this figure was achieved by all-time best performances from the Philippines, Vietnam, Malaysia, Cambodia, and Myanmar. Thailand also saw significant market share despite an automotive industry slowdown in the locale.
"As we continue to grow across the ASEAN region – including the ongoing expansion of our Ford showroom and vehicle lineup, and most importantly our talented teams across these dynamic markets – we're able to serve so many more new-to-Ford customers and further strengthen the presence of our world-class brand," explained Matt Bradley, president of Ford ASEAN.
Spearheading Ford's regional accomplishment was the Thai-built Ford Ranger which was named as 2014's best-selling pickup truck in the Philippines, Vietnam, Cambodia, Myanmar, and the second most wanted hauler in Malaysia. The nameplate managed to sell 10 percent better year-over-year for 50,190 units.
"The rugged appeal, versatility and overall capability of this extraordinary pickup continues to attract a wide range of customers across ASEAN, and serve the requirements and needs of their respective work and lifestyles," said Bradley.
Also a major contributor to Ford's success was the all-new EcoSport compact urban SUV, the company's second best-selling model in Thailand, Philippines, Vietnam, Malaysia, and Indonesia with 18,149 total sales in the region.
"The EcoSport has further expanded our showroom and allowed the Ford brand to connect with a whole new segment of customers across the region," said Bradley.
Local Performances
Even with a significant domestic market slowdown, Thailand was still the top performer in the ASEAN region. In fact, it ended 2014 with three consecutive months of sales growth, including a December performance that saw a 20-percent increase to 3,471 units. For the year, Ford Thailand sold 38,087 vehicles while attaining a 4.4 percent market share.
For the Philippines, Ford beat its 2013 record with an all-time best 20,341 sales. Capping of 2014 with a bang was the company's December sales which saw a 56-percent year-over-year improvement to 1,903 units.
This two-year streak was also attained by Ford Malaysia which saw a 31-percent increase in retail sales for 13,938 shipments.
Ford Vietnam attained a 71-percent growth over the previous year, selling 13,988 nameplates, ending the year by selling 1,650 units for December. This performance drove the company's market share to 8.9 percent. Additionally, the Ranger pick-up and Transit commercial van led the country's sales in their respective segments.
Indonesia, meanwhile, saw a 14-percent growth for 2014 to 11,614 units.
Finally, Ford saw important growth in the emerging markets of Myanmar, Cambodia, and Laos with total sales that grew 31 percent for 2,161 units. Ford Singapore also tallied a 14-percent growth over its previous year's performance.
"We intend to continue leveraging our global Ford resources and product portfolio to introduce our latest technologies in Thailand and across ASEAN," said Bradley. "Ford is firmly committed to developing and promoting vehicles and technologies that improve fuel efficiency and reduce carbon emissions, help support environmental sustainability, and offer consumers greater choice and benefit."