Goodyear Philippines' retail and servicing center, Goodyear Autocare chain of stores, was awarded the Silver in the Car Servicing category at the Reader's Digest 2020 Quality Service Awards.
The Reader's Digest Quality Service Awards are determined by a public vote, aiming to recognize companies that deliver exceptional customer service in the Car Servicing category. This is the first year that Reader Digest recognizes companies based on their quality service.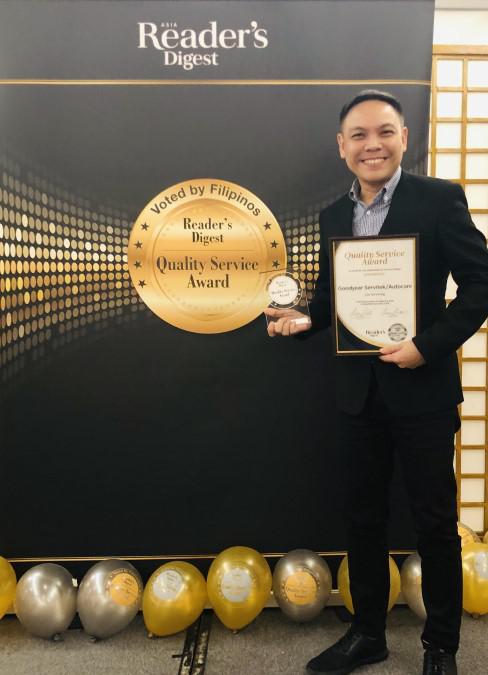 "Goodyear's success at the Reader's Digest 2020 Quality Service Awards is undoubtedly a result of our collective efforts in partnership with more than 100 Goodyear Autocare retail network," said Jong Sumpaico, branded retail development manager, Goodyear Philippines.
"At Goodyear Autocare, we always strive to deliver the best quality service for our customers by offering one-stop quick automotive services. We are honored and proud to be one of the first recipients of this award. We'd like to thank our Goodyear Autocare retail network nationwide for their hard work and dedication to the Goodyear brand, not just for the tires we sell but also for the quality services that we offer," Sumpaico adds.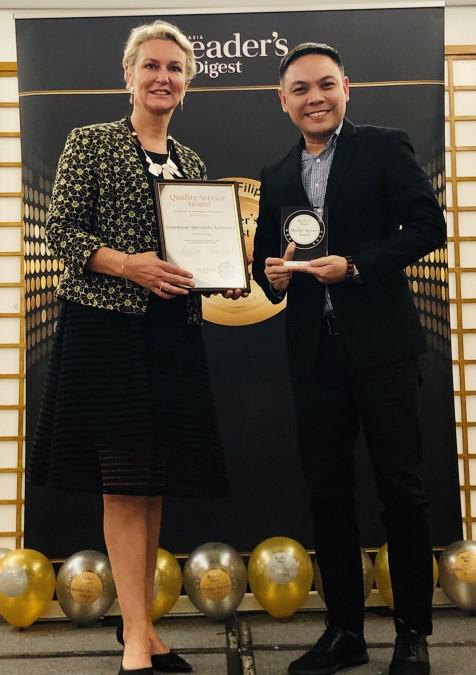 The Reader's Digest survey was completed by 1000 Filipino consumers. In this survey, the respondents rated Goodyear Autocare highly, positioning Goodyear Autocare as one of the leaders in the Car Servicing category.
"Congratulations to Goodyear! Winning this award really sets the Goodyear brand apart from its competitors. It reflects the opinions and feedbacks of Goodyear's customers, and demonstrates that Goodyear understands their business success is not just about offering great products, but also having great staff who are focused on ensuring their customers are fully satisfied. Goodyear knows that quality customer service is a smart yet curial way of doing business and ultimately wins itself competitive advantage in the market," said Louise Waterson, editor-in-chief, Reader's Digest Asia-Pacific.