Following its successful first leg in Mindanao back in September, Honda Philippines, Inc. (HPI) brought the festivities to Visayas last November 18 in Dumaguete City, Negros Oriental, the "Motorcycle Capital of the Philippines."
The city's Quezon Park was opened since twelve noon for all riders to enjoy the day's activities which celebrate rider unity and the joy of owning a Honda.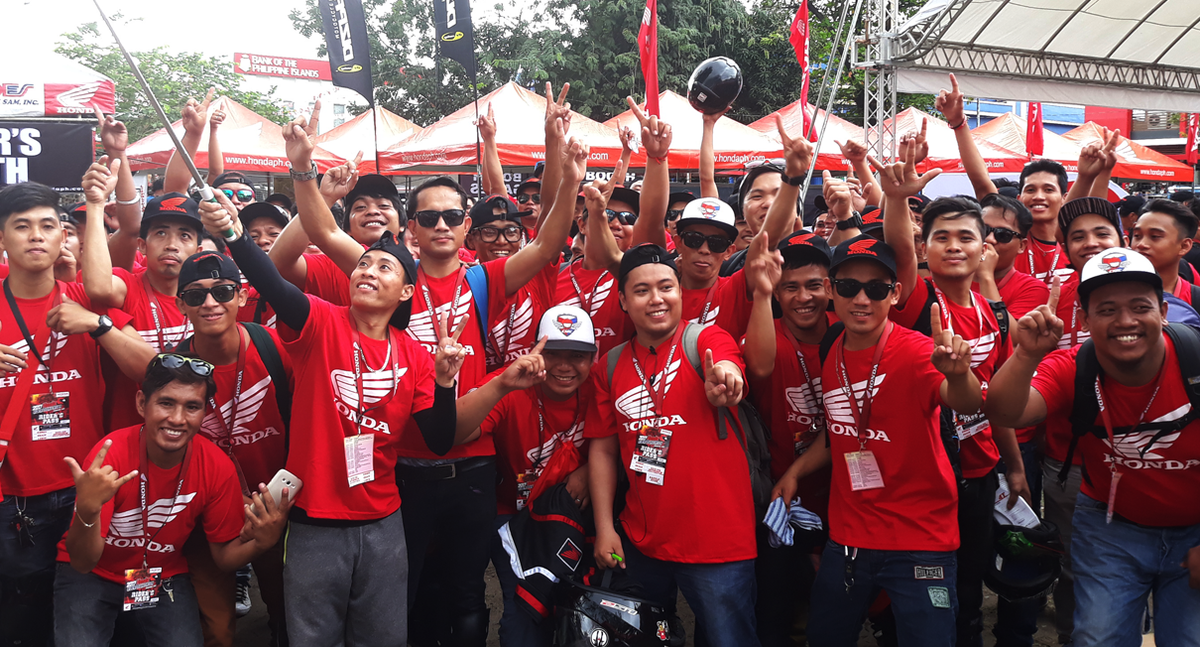 "This event aims to make riders, as the true ambassadors of Honda, feel that every journey with your Honda motorcycle is as fun as arriving at a destination. By making sure that your motorcycles are equipped with Honda Smart Technology, your riding will be easier, giving you more time to enjoy," said HPI AVP and Department Manager of Motorcycle Business Planning Hideo Nishinaga in his opening address.
HPI showed its appreciation to its loyal riders by awarding clubs with the farthest points of origin and the largest delegations as well as the most stunning lady rider of the day. Lucky visitors also got the chance to bag premium Honda items during the raffle. The day was capped off with a group dinner and a performance from Callalily.
A PGM-Fi awareness talk was also held at the event which oriented the riders on the true capabilities of Honda's latest innovation with its fuel system and showed Honda's commitmet to giving Filipinos the best motorcycle models.
Honda's latest models were showcased including the BeAT, the Click, the Zoomer-X, the CBR150R standard and Streetfire models, the RS150R, the RS125, the Wave and the XRM series.
For more information on HPI's upcoming events visit www.hondaph.com and stay updated with the latest in the world of Honda motorcycles by going to facebook.com/hondaph.