Honda Philippines Inc.(HPI) in partnership with Du Ek Sam Inc. just recently opened the doors to its newest and largest retail concept store in the country, the first ever Honda Flagship Shop.
Situated right at the heart of Cebu City, the Honda Flagship Shop is proof of HPI's commitment in providing convenience and satisfaction to all its customers.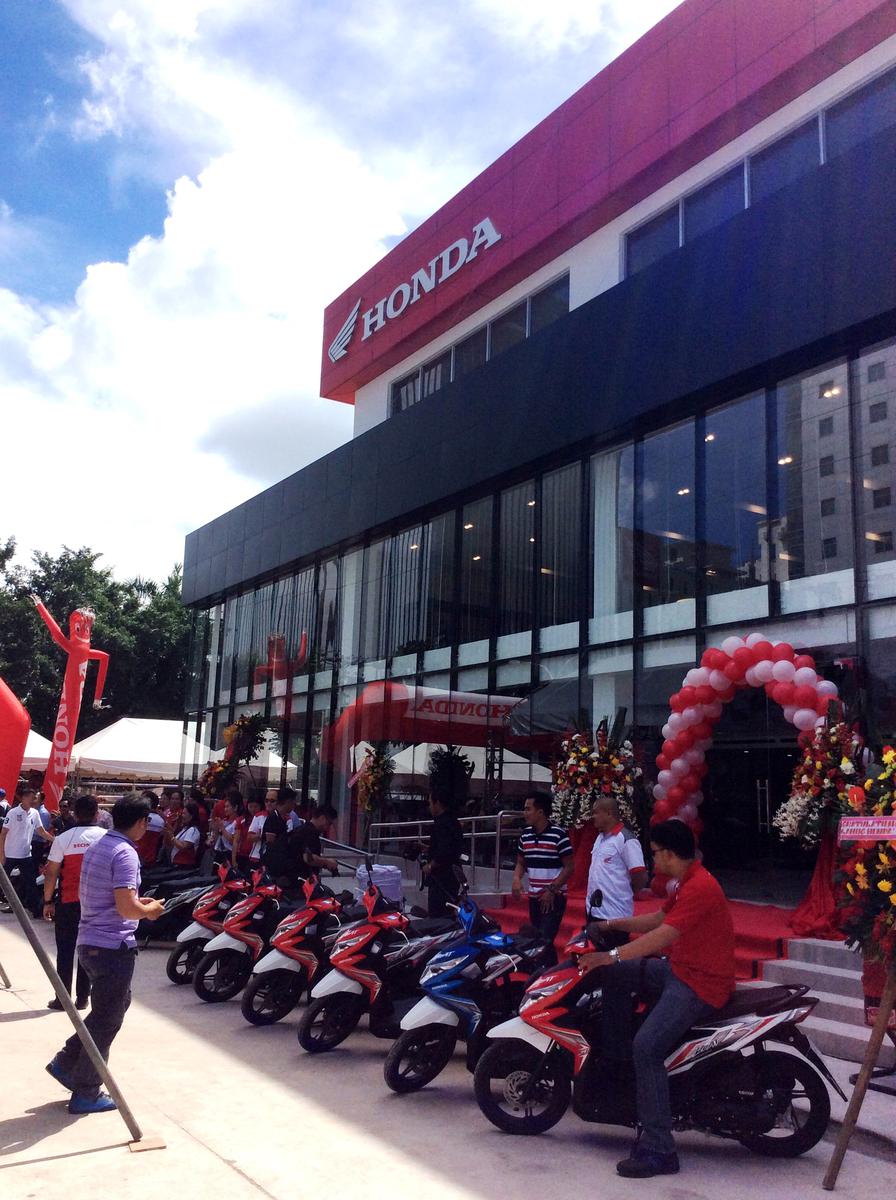 Welcoming customers is a striking facade with glass walls that enforce strength and elegance to the building structure as well as provide a preview of the stunning interior of the shop. Inside the Honda Flagship Shop is a modern, industrial design filled with the brand's many motorcycles and a centerpiece three-layer motorcycle display made of sturdy metal.
The shop area is at approximately 325 square meters. This spacious retail store is fitted with a cozy customer lounge, wide selection of top quality motorcycle choices, genuine spare parts, and cutting-edge power products.
A modern service area and maintenance facility equipped with skillful and well-trained mechanics are also present in the shop to capably attend to every customer.
Recognizing the need for more space in accommodating its customers, this flagship shop has features such as:
A test course facility at approximately 2,200 sq. meters, in which customers can test ride their new motorcycles or try out newly released models.
A huge parking space for both automobile and motorcycles in front of the building designed to accommodate flagship shop patrons, this space can be converted into an outdoor function area for various events.
In addition, the following features are expected to be finished and opened to the public this year.
A huge indoor multi-purpose function area: ideal setting for all motorcycle club events and gatherings.
A coffee shop in which customers can enjoy while waiting for their serviced or purchased motorcycle.
More photos here:
New branches of the Honda Flagship Shop are set to open in Davao and Manila on the 1st and 2nd quarter of calendar year 2017 respectively.
To learn more visit www.hondaph.com.