The Honda group of companies in the Asia & Oceania region recently held the "Honda Asian Journey 2017" 570 km Honda big bike caravan last October 26-29, 2017. Joined by associates from India, Indonesia, Malaysia, the Philippines, and Vietnam, motorcyclists and journalists cruised through Peninsular Malaysia to head to the Malaysian Mortorcycle Grand Prix (MotoGP) event at the Sepang International Circuit.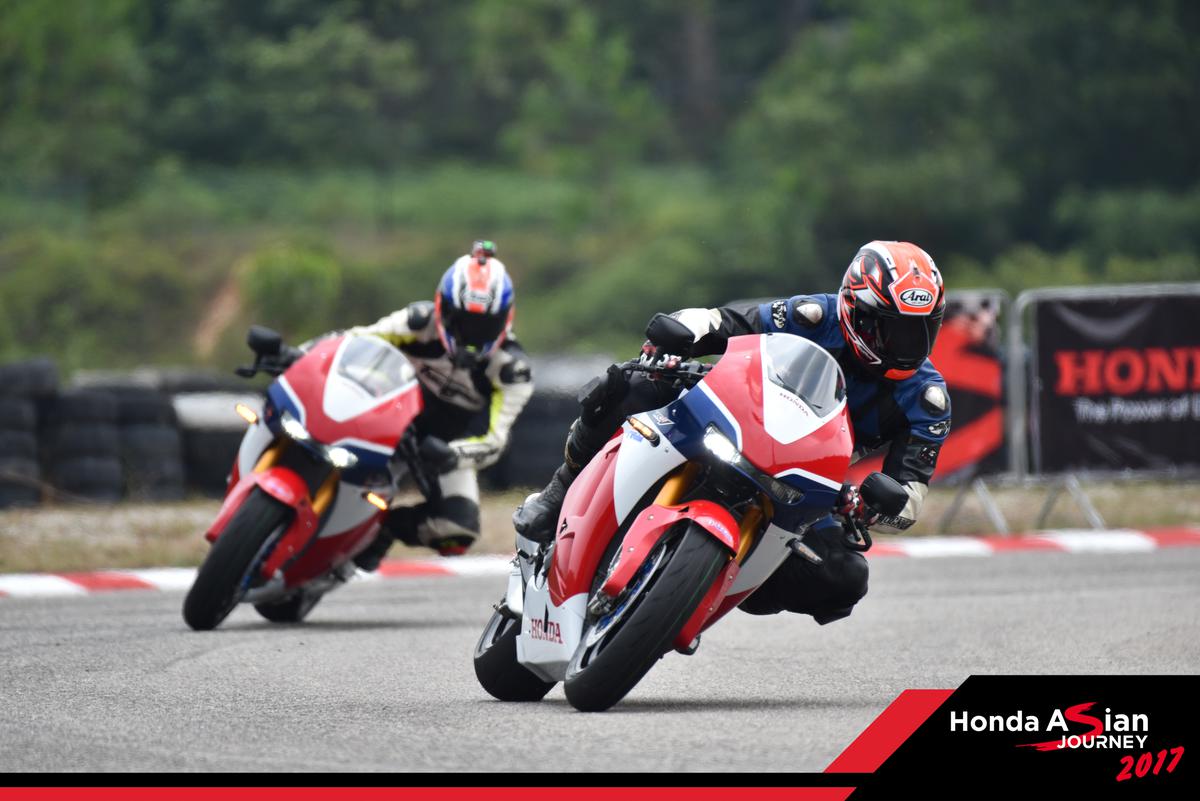 Kicking off at the Malacca Circuit,  the Honda Asian Journey began with a safe riding training program followed by test rides of over 60 Honda big bikes which included the  CB500, CBR650R, CBR1000RR, X-ADV, VFR1200X, Africa Twin, and Goldwing. By noon, the Honda RC213V-S made its way to the spotlight. Based on Marq Marquez's RC213V winning machine at the  2013 and 2014 MotoGP, the  RC213V-S quickly gained popularity, especially after eight units of the supersport model were made available for testing.
The journey's second day allowed participants to cruise to the Genting Highlands of Bukit Tinggi City, a mountain resort located 1,700 meters above sea level.
After a day of travel for the qualifying round of the Malaysian MotoGP in Kuala Lumpur, participants were warmly greeted with a welcome dinner during the journey's third day. The star-studded night included special appearances of MotoGP riders Marc Marquez, Dani Pedrosa of the  Repson Team, Taaki Nakagami and Khairul Idham Pawi of the Idemitsu Honda team.
On the event's fourth and last day on October 29th, the Asian Journey consisted of yet another ride for the MotoGP Malaysia round at the Sepang International Circuit.
The Honda Asian Journey 2017  was hosted by the Honda group of companies in the Asia & Oceania region which include: The Asian Honda Motor Co., Ltd., regional headquarters for the Honda Asia & Oceania region; Boon Siew Honda Sdn. Bhd. (Malaysia); PT Astra Honda Motor (Indonesia); Honda Vietnam Co., Ltd. (Vietnam); Honda Philippines Inc. (The Philippines); Honda Motorcycle and Scooter India Pvt., Ltd. (India).