Yamaha joined the recently concluded IR Bikefest 2018, the biggest annual bike fest in the country, to give Filipino riders a glimpse of what they should look out for throughout the year and the future.   
The company's first surprise during the 3-day event was the grand unveiling of the MAX series which consists of the TMAX, NMAX, and the XMAX. Also showcased at the Yamaha booth were big bikes MT-07 and MT-09, XSR 900, Tracer 900, SR 400, YZF R6 and YZF R1.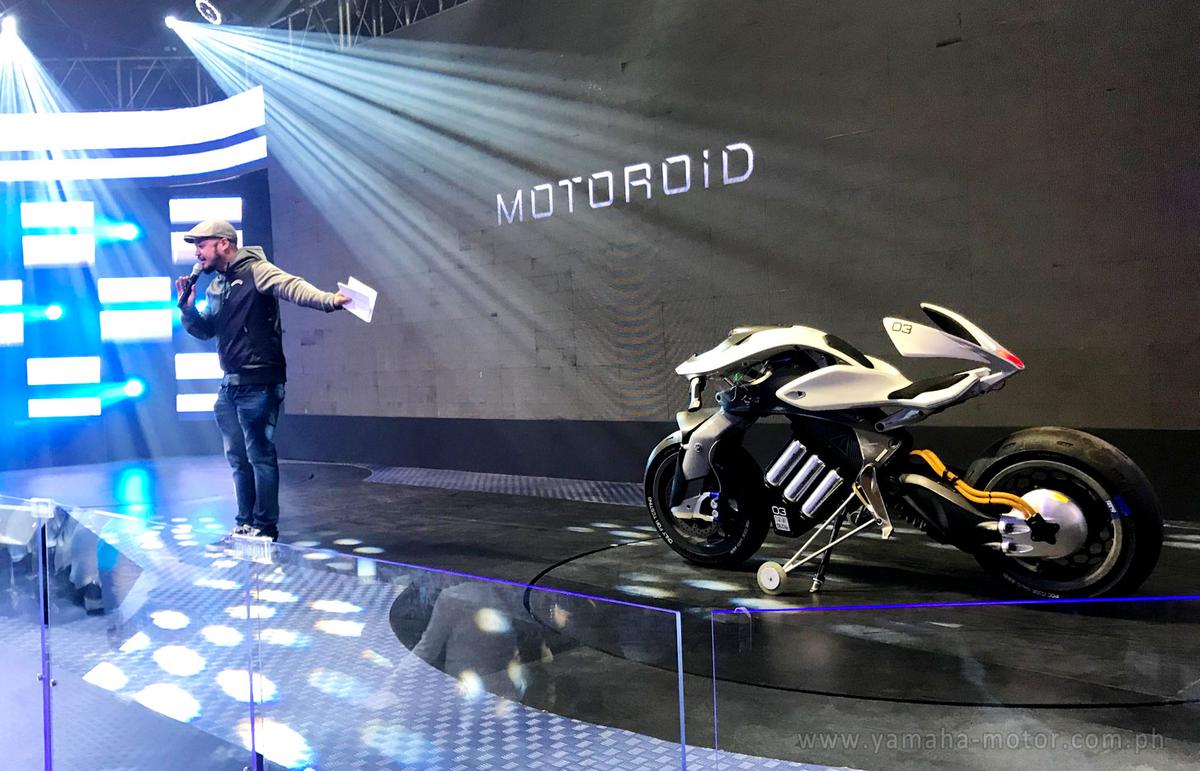 Yamaha also debuted new technologies that can alter the course of riding. The MOTOROiD is Yamaha's most futuristic concept motorcycle to date. It's a feat of human and mechanical ingenuity which utilizes image recognition AI. Through machine learning algorithms, it registers and recognizes the owner's face while movement is controlled through simple hand gestures. It can move forward, backward, turn, and stop the non-traditional way. The Active Mass Center Control System (AMCES), on the other hand, is a technology that can stabilize 2-wheeled motorcycles using electronic active controls helping optimize its posture and prevent it from falling.
The company also had A.V.A. which stands for Autonomous Visual Avatar, an artificial program co-host its events, underscoring its drive to incorporate more technologies into its product lineup to better the driving experience. 
The Yamaha Club also unveiled 'Tour De Rev', an adventure that will take advanced riders across the nation. Interested members can easily sign up on www.yamahaclub.com.ph, sponsored by Petron Corporation, Customer Care Products Inc., Racing Boy, Motoworld, and Universal Rubina Corporation.
Robbie Malapitan was honored during the exhibit for his record breaking Yamaha 129Km/L finish in the recent fuel efficiency challenge using the Yamaha Sight. He rode a 200-kilometer, 6-hour route, and victored. He was the best in the class of 100cc-150cc displacements.
Click photos to enlarge:
Yamaha's newest campaign 'We are Mio' which represents being young and unstoppable with the MIO, also took front and center. Miollennial Matteo Guidicelli showed off his preferred Mio Aerox 155. Meanwhile, Nadine Lustre and BoybandPH gave attendance unforgettable performances. Nadine rode the MIO i 125 from the entrance all the way to the display area to the delight of the crowd. The message these Miollennials shared was clear, continue to be passionate, be fearless, and be unstoppable.