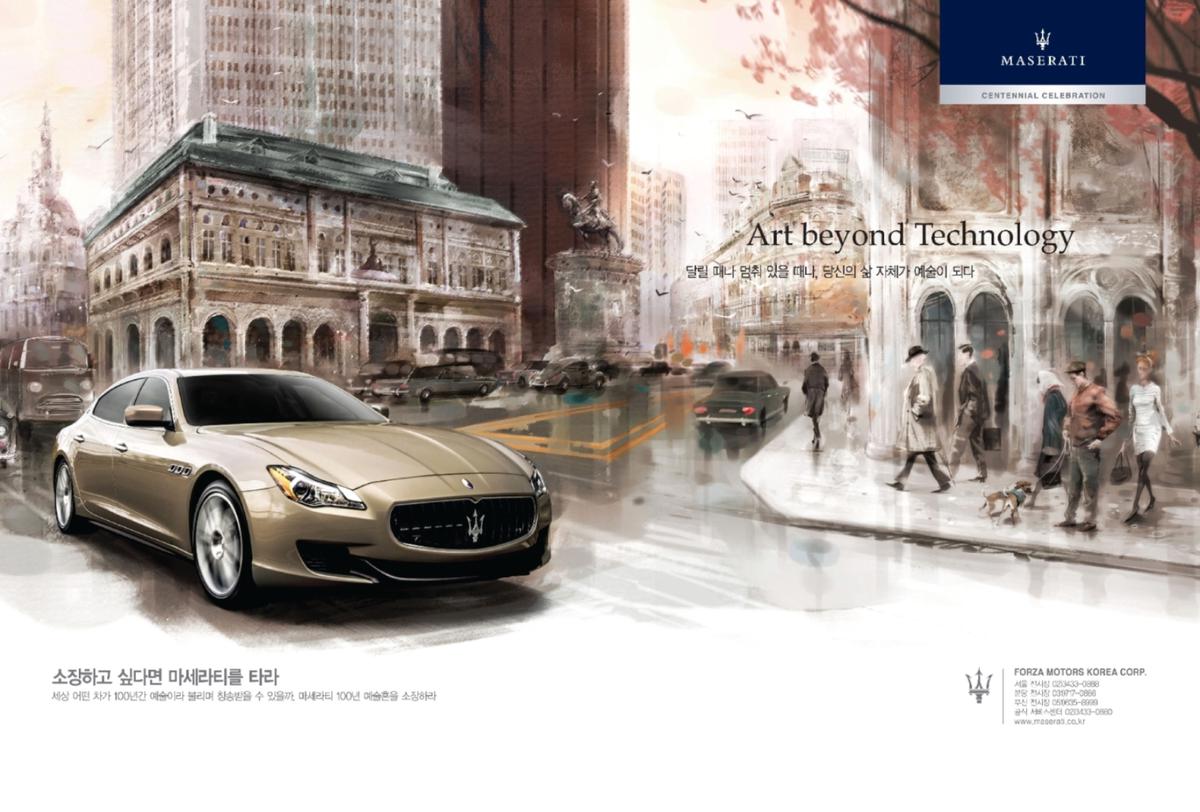 Maserati, a luxury automotive brand from Italy, had a lot to celebrate this 2014, including their rapid sales growth, additions to their product catalogue, market visibility, and 12 awards in a multitude of categories in the Global Overseas Markets region covering Africa, the Middle East and South East Asia & Pacific.
The company's brand new Maserati Ghibli garnered seven awards from well-known car magazines in the region, including "Car of the Year" and "Best Sports Saloon" from Wheels/UAE, "Midsize Luxury Saloon of the Year" from Autocar ASEAN/Malaysia, "Best Performance Luxury Executive Car" from Asian Auto/Malaysia, "Best Luxury Sedan Car 2014" from Sport Auto/KSA, "The Most Beautiful Car of the Year" from Gentlemen Drivers, Morocco and "Luxury Car of the Year" from the New Zealand Herald.
The Maserati GranCabrio also took its category's spotlight at the Gentlemen Drivers Awards in Morocco bagging the title of 'The Most Beautiful Car of the Year'.
The company also took home the "Concept Car of the Year" award from the UAE-based motoring magazine Evo thanks to the 2+2 sports coupe named "Alfieri" which debuted at the 2015 Geneva Motor Show.
In East Asia, Maserati has been steadily gaining market acceptance in South Korea with 2014 sales seeing a 700-percent increase over the past year. This success was attributed to their localized marketing effort in the area, the most notable of which is the Maserati Ghibli S Q4 campaign "First AWD Born in the Name of Maserati" for the reveal of the first all-wheel drive, four-door Maserati nameplate. The campaign was lauded with the Best Marketing and Best Advertising awards by South Korean newspapers JoongAng Daily and Korea Economic Daily.
Meanwhile, Maserati's 100th anniversary campaign "Art beyond Technology" was given the Best Advertising award by the Maeil Business Newspaper of South Korea.
Umberto Cini, Managing Director of Maserati Global Overseas Markets, commented "We are really proud and honoured that our efforts in developing fantastic new cars and being closer to our customers are being recognized not only by our customers, but also by the industry and media. The last 100 years were a turbulent and exciting ride for Maserati, but we have now opened a new chapter. Maserati will stay an exclusive luxury brand but we have now stepped out of the niche onto the world stage."
Below are all the awards the Italian luxury car maker has received this past 2014.
Ghibli – 'Car of the Year' – Wheels, UAE
Ghibli – 'Best Sports Saloon' – Wheels, UAE
Ghibli – 'Midsize Luxury Saloon of the Year' – Autocar ASEAN, Malaysia
Ghibli – 'Best Performance Luxury Executive Car' – Asian Auto, Malaysia
Ghibli – 'Best Luxury Sedan Car 2014' – Sport Auto, KSA
Ghibli – 'The Most Beautiful Car of the Year' – Gentlemen Drivers, Morocco
Ghibli – 'Luxury Car of the Year' – New Zealand Herald, New Zealand
GranCabrio – 'The Most Beautiful Car of the Year'- Gentlemen Drivers, Morocco
Alfieri – 'Concept Car of the Year' – Evo, UAE
The Best Marketing Award – 'The First AWD Born in the Name of Maserati' (Maserati Ghibli S Q4 Campaign) – The 50th JoongAng Advertisement Award 2014, South Korea
The Best Advertisement Award (Import Car) – 'The First AWD Born in the Name of Maserati' (Maserati Ghibli S Q4 Campaign) – The Korea Economic Daily 2014, South Korea
The Best Advertisement Award (Magazine) – 'Art beyond Technology' (Centennial Campaign) – Maeil Business Newspaper 2014, South Korea