Last December 2022, Bajaj Zamboanga opened a two-story 537sqm 3S Shop, the biggest and most prestigious 3S Shop in the Mindanao region by far.
New year brings new possibilities and opportunities but for Bajaj Philippines, one thing will never change — the commitment to the growing 80,000+ ka-Bajaj nationwide! In early 2023, Bajaj Philippines is opening its biggest stores in Luzon, Visayas, and Mindanao to prove its genuine dedication.
Soon a new Bajaj 3S Shop in Antipolo, Rizal — the sales powerhouse of Luzon — will start catering to the public. Bajaj Antipolo will have an astounding 400sqm of floor space, almost as big as a car showroom.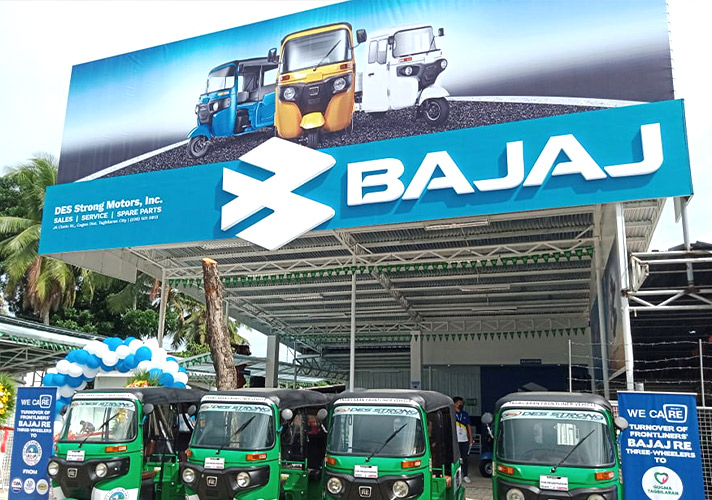 Last May 2021, Bajaj launched its central distribution hub in the Visayas at Tagbilaran, Bohol, with the opening of its 3S Shop in the city.
Bajaj Zamboanga, Bajaj Antipolo, and Bajaj Tagbilaran are just three of the 12 Bajaj 3S shops currently operating nationwide. Check link: https://bajaj.com.ph/network to visit one near you area. To get your own Bajaj Three-wheeler, inquire here: https://bit.ly/BajajInquiryJan2023