Honda Foundation Inc (HFI) the social responsibility arm of Honda group of companies, has recently donated 104 motorcycle units with insulated top box to the Philippine Red Cross (PRC) to be used by all of its 104 chapters throughout the country.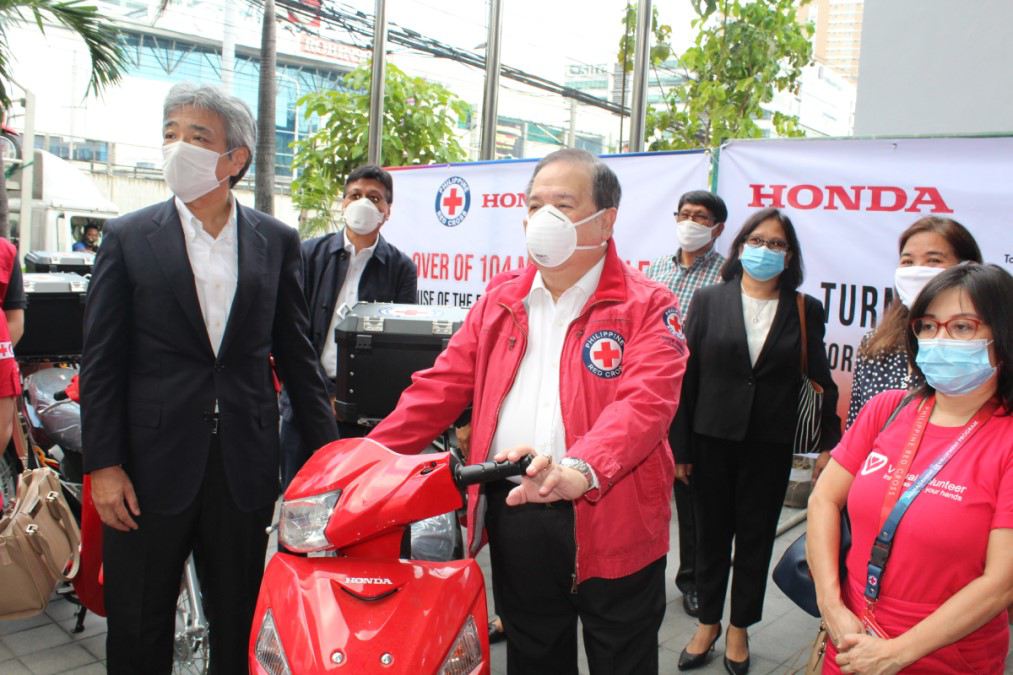 "We at Honda, are committed to supporting institutions that save Filipino lives like the Philippine Red Cross, in their duties and advocacies. We also see this as a way of giving back to the society where Honda operates," said Susumu Mitsuishi, HFI board of trustees member.
The motorcycles donated consists of 52 red units each of TMX125 alpha and Wave 110 alpha. The donation provides the Philippine Red Cross with a fast and high-quality mode of transportation to allow them to quickly deliver humanitarian and life-saving services to communities in times of calamities, amidst the pandemic.
"This is also the Honda Group's way of taking a pro-active approach in addressing local community needs during calamities and national emergencies such as the COVID-19 pandemic that we are currently grappling with," Mitsuishi added.
The donation project is in line with Honda's ONE DREAM campaign, which aims to make Honda motorcycles as the tool in saving the lives, as well as helping institutions like the PRC by enabling the group to respond rapidly during crisis situations.
For more details about Honda products and promos visit their website, or follow their Facebook and Instagram pages.