Honda Philippines Inc. (HPI), the No. 1 motorcycle company in the Philippines, once again set the bar high in its quest to become the leading name in the field of motorsports, and recently announced plans to intensify its racing brand with plans to go full throttle in the domestic and international racing scene. This follows an earlier announcement about its off-road motorsports strategy last November 2022.
At a recent event held at the Honda Safety Driving Center, HPI president Susumu Mitsuishi and the motorsports team unveiled their strategies to launch Filipino riders who possess a strong challenging spirit, determination to win, self-discipline, and perseverance as they compete in the World Championships.
With the company's long and proud history in motorsports since 1959, Honda has been considered a force in motorsports, winning trophies both in local and international competitions.
In International racing competitions, HPI will continue to support racing teams together with other Honda Subsidiaries in Asia. Honda Asia Dream Racing with Showa will be joining the Asia Road Racing Championship (ARRC) ASB1000 class and the Suzuka 8 Hour with the participation of the first and only Filipino mechanic to join the crew.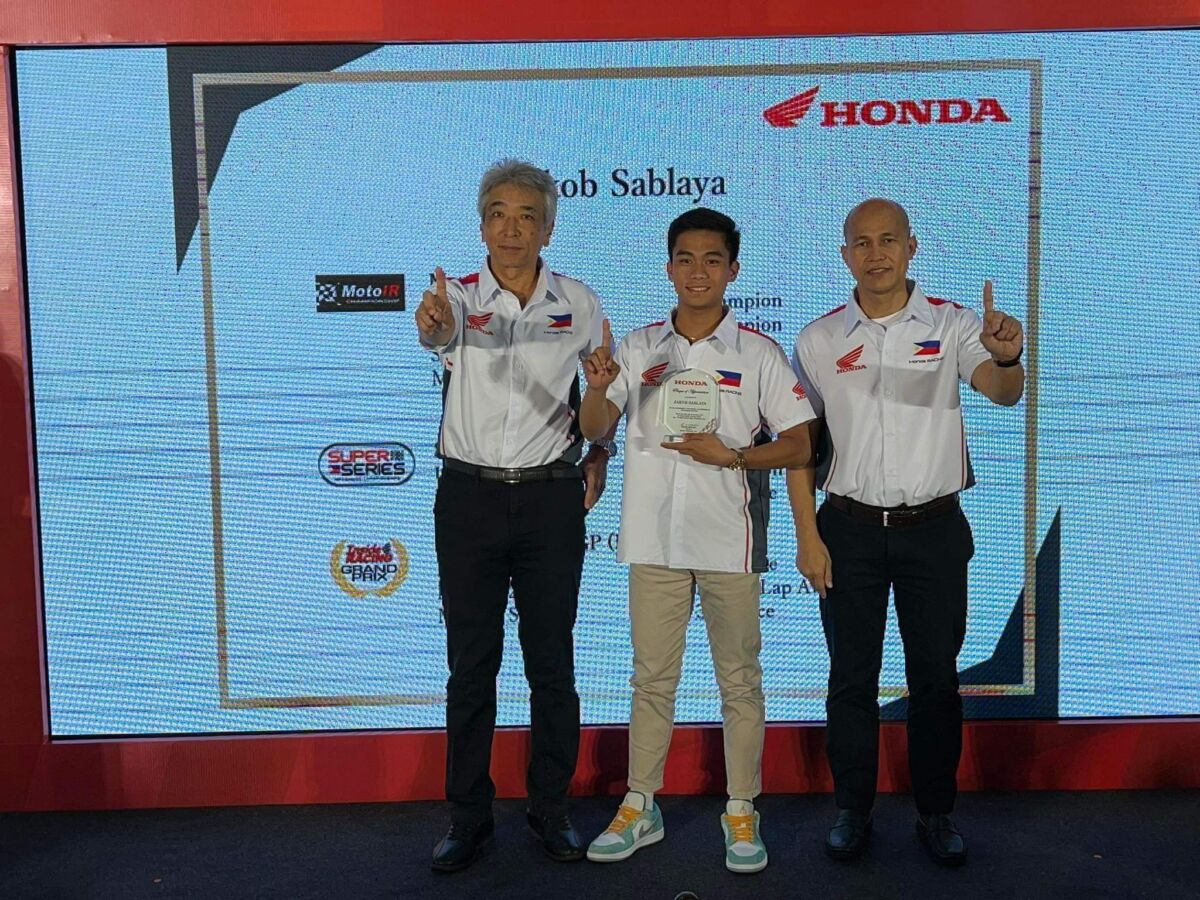 The inspiring young Filipino racers, NAMSSA 2022 Rider of the Year Jakob Sablaya and TSR (Team Spirit Racing) Overall Champion Alfonsi Daquigan were each given a Plaque of Appreciation for their performance in the 2022 domestic racing competitions using the SupraGTR150 and CBR150R.
"The "Honda racing spirit" is a testament to our commitment to winning by developing our people and technologies. With this in mind, we take on the exciting journey of training and developing Filipino young racers, in collaboration with SDG (Showa Denki Group) MS HARC-PRO Honda Ph," says Mitsuishi.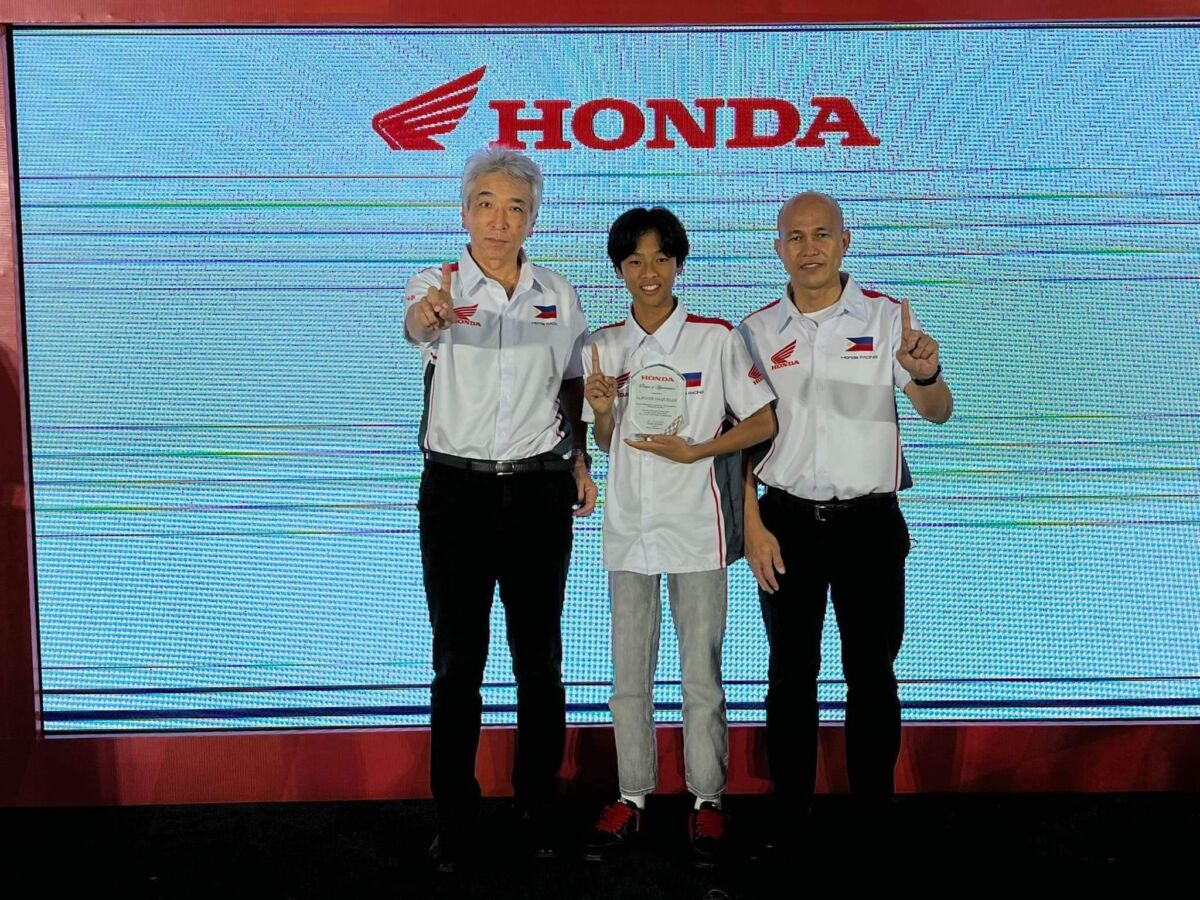 Domestic racing will be the base activity for reaching the Road to Champion / World Class races, and HPI will continue to discover and support riders with skills and talent through local competitions such as IRGP (Inside Racing Grand Prix), MotoIR Championship, Super Series. These competitions allow young and aspiring riders to improve their skills and develop their self-confidence in riding and competing with the other brands. The Honda Pilipinas Dream Cup (HPDC) program is expected to discover a new set of young aspiring riders starting with the Try-Outs this 2023.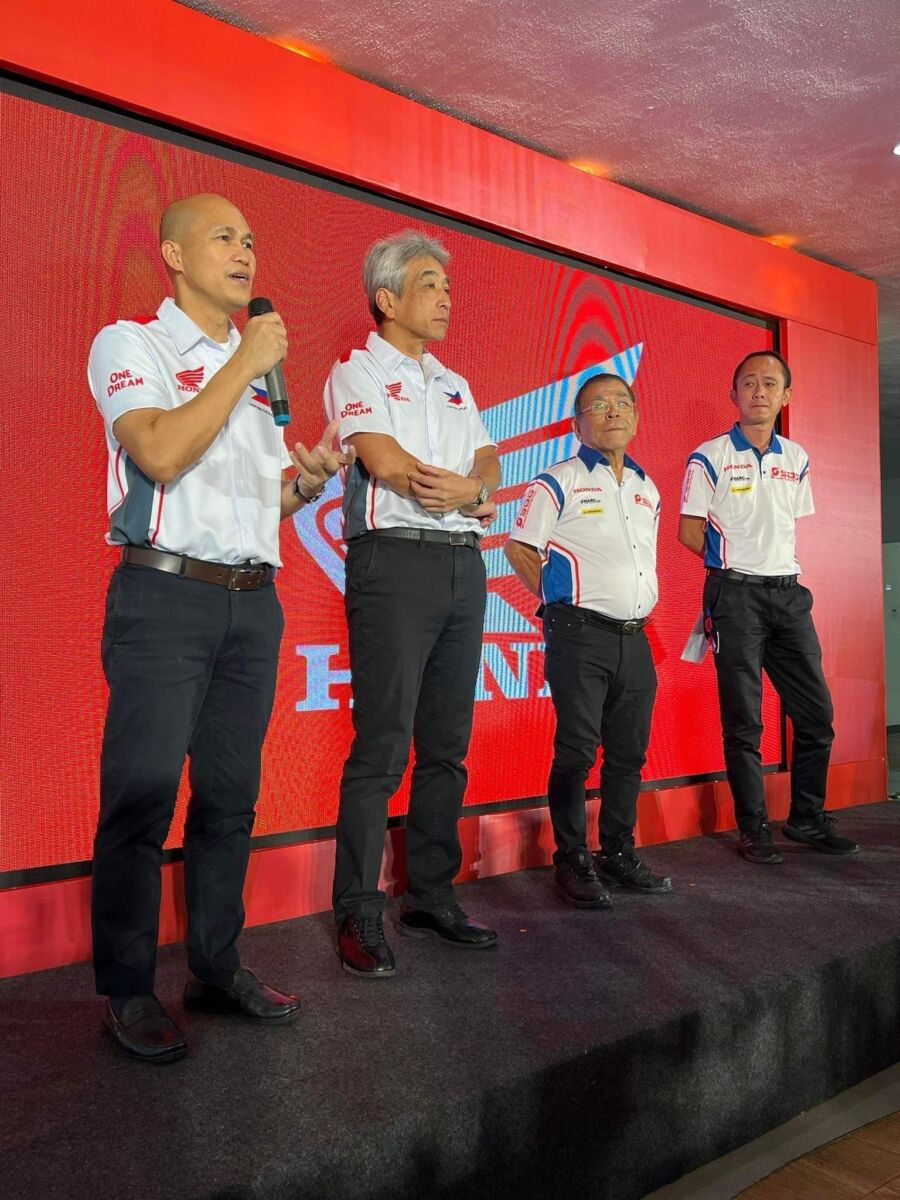 A collaboration with HARC-PRO, headed by Shigeki Honda, was also announced. The professional racing team originated in Japan and is popular for producing World Class talents such as Hiroshi Aoyama former GP250 World Champion and now Honda Team Asia's Team Manager; Takaaki Nakagami of LCR Honda Team competing in MotoGP and a former Japan Road Racing Champion; and former MotoGP World Champions Casey Stoner, Nicky Hayden and Jack Miller. World Superbike's (WSBK) Michael Van der Mark and Leon Haslam, and Moto 3 rider Yuki Kunii, were also former HARC–PRO Suzuka 8-Hour Riders. Its Philippine operations are located at Cabanatuan City, Nueva Ecija.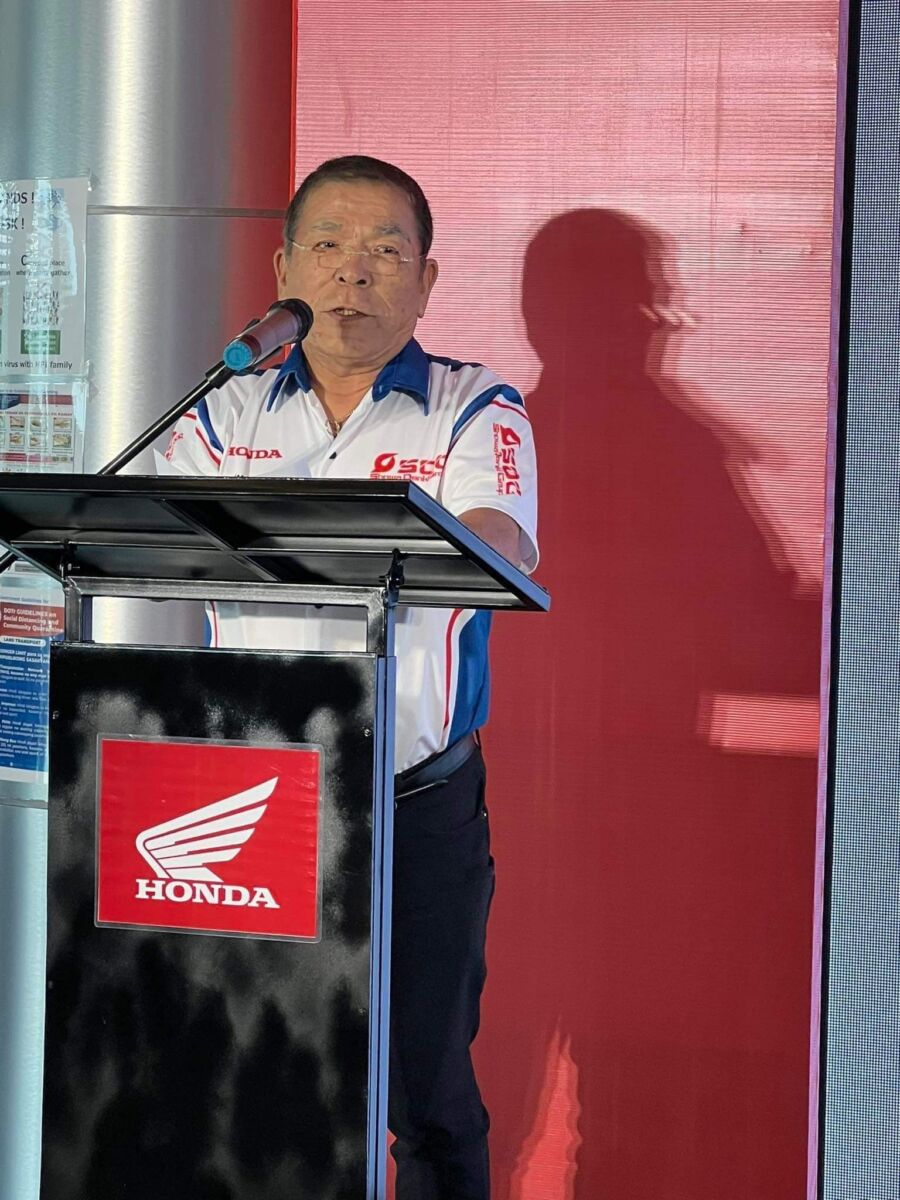 HARC–PRO Ph in collaboration and support from HPI will be continuing to participate in ARRC under the team name SDG ( SHOWA DENKI GROUP) MS HARC-PRO Honda Philippines with their Japanese riders in ASB1000, #73 Haruki Naguchi and AP250, #27 Chihiro Ishii. Also, they will be nurturing the very best young riders through scholarship training. The 2023 Honda Young Riders Training Program (HYRTP) will be instructed by World Class riders Yuki Kunii and Haruki Noguchi starting this February 2023 at the Tarlac Circuit Hill using CBR300R racing bikes.
"In this program, Filipino riders will now have a chance to achieve their dream to become World Class competitive riders participating in International races in the future." Says Susumu Mitsuishi.
To stay updated on all things Honda, visit www.hondaph.com. Check out HPI's newest products and promos by following Honda Philippines, Inc. on Facebook and Instagram (@hondaph_mc), or contacting (02)-8581-6700 to 6799, and 0917-884-6632.