KYMCO, one of the most trusted global brands for scooters, motorcycles and ATVs, unveiled the latest Kymco maxiscooters, the all-new AK550 Premium and KRV Moto 180, at the recent 2023 Inside Racing Bike Festival XV.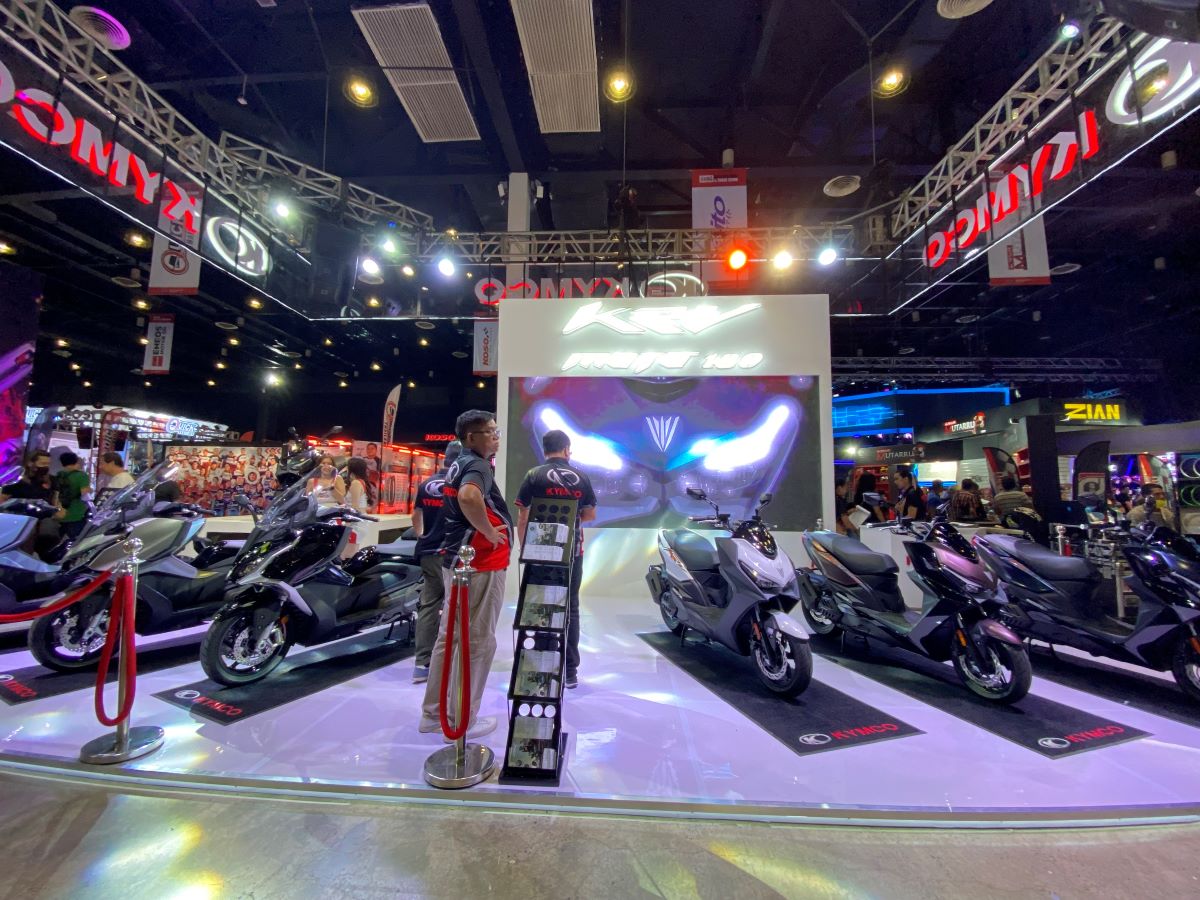 Kymco AK550 Premium: packed with innovative design and advanced technologies
The updated AK550 Premium is designed to deliver breakthroughs to excite riders who crave to travel beyond boundaries. Since its launch in 2016, the AK550 has been the attention of the global two-wheeler industry and the most desired model of maxiscooter riders. With the new vehicle design and the upgraded electric control features, the AK550 marks another meaningful milestone after its first introduction to the world.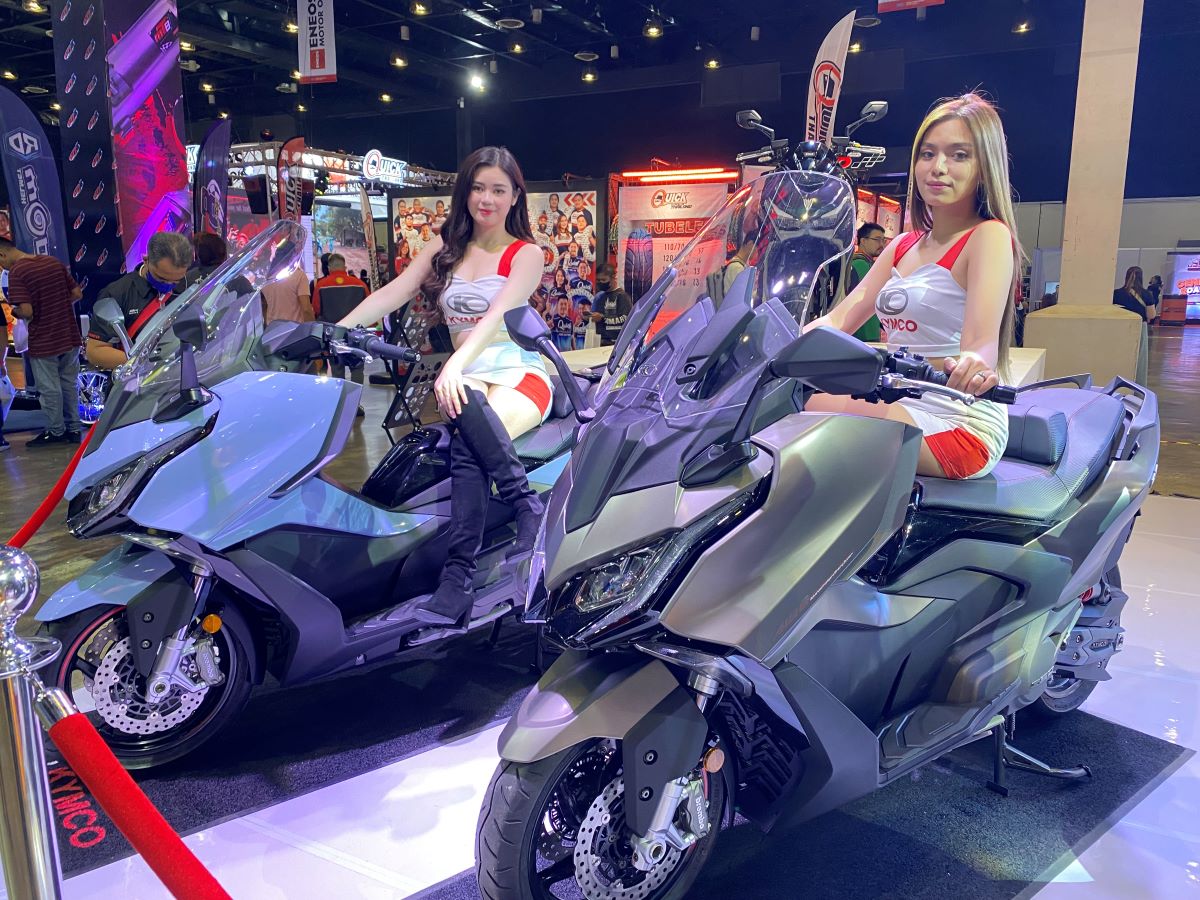 AK550, named after KYMCO's 50th anniversary, showcases the technologies and craftsmanship that KYMCO has accumulated for over 50 years. Equipped with a rider-centric design, this Kymco maxiscooter perfectly integrates sport and premium designs, offering an unparalleled "Super Touring" riding experience with the utmost attention to detail.
The new AK550 takes the "Thrills of Touring" concept to the next level with a unique suspension structure, an innovative multi-layered floating panel design, an upgraded Daytime Running Light at the headlights, and the latest electronic control technology, providing riders with class-leading performance and ultimate riding pleasure.
The brand-new Kymco maxiscooter design makes the new AK550 even more stylish and elegant. Inspired by the piano keys, the new AK550's premium center console features function keys that are classic, user-friendly, and intuitive. These physical keys allow riders to control the most frequently used operations such as fuel tank cap, seat cushion, mileage display, and handlebar locks.
In addition, the new AK550 is equipped with a "Cornering ABS," the highest level of protection for cornering safety. It also features a Traction Control System which prevents wheelspin on wet roads and uneven surfaces. Other new features include electronic throttle, cruise control, and electric windshield. The new AK550 is safer, smoother, and more comfortable than ever. It is priced at PHP649,000.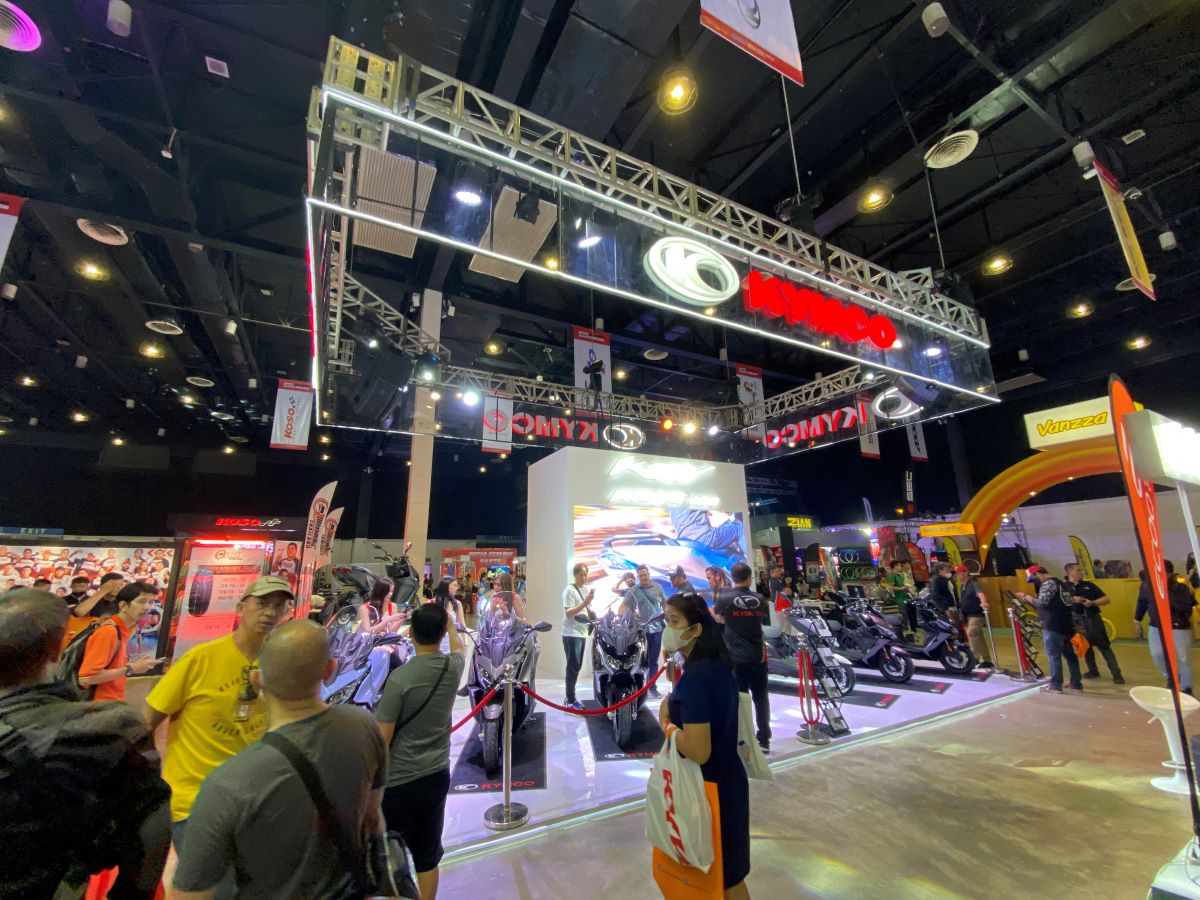 Kymco KRV Moto 180: Unleash the self-chain
KRV MOTO 180 breaks through the traditional vehicle manufacturing framework with creative ideas and advanced innovation by deconstructing existing technology and integrating sports bike elements into the scooter. The Power Transmission Matrix (PTM) improves the safety of sports and control, sports setting, excellent cornering performance. The power output of the 175cc 4-valve liquid-cooled engine provides strong and smooth power delivery. KRV provides exceptional sport riding experiences unseen on compact scooters. It adopts the wrap-around MOTO frame setting, and creates a high-rigidity body to give a stable cornering performance.
KRV MOTO 180 looks like a new generation chameleon paint, including psychedelic green, restless red, cold white three options, different angles of light will present a multi-level phantom gloss, 50/50 counterweight, independent rear swing-arm imitating the competition, embracing frame, chain control at Moto Level.
This Kymco maxiscooter is equipped with ABS/TCS and TCS independent switch functions, with high-specification active and passive double protection, and LED Falcon Headlights with high-brightness reflective double headlights and diffuse technology light guide eyebrows, giving the best lighting performance and recognition. The KRV MOTO 180 is priced at PHP199,000.