After gathering 300 riders and setting the world record for the largest simultaneous motorcycle tire burnout last April 11, 2015, Kymco Philippines treated the individuals involved for a night of celebration at the Tiendesitas Food Village last Friday, August 28.
Additionally, guests were able to catch a special screening of the second episode of Ride N' Seek Philippines with Jaime Dempsey. Kymco was one of the season's official motorcycle partners, and Dempsey's signed Kymco 400 was on display during the celebrations. Other Kymco models were also showcased.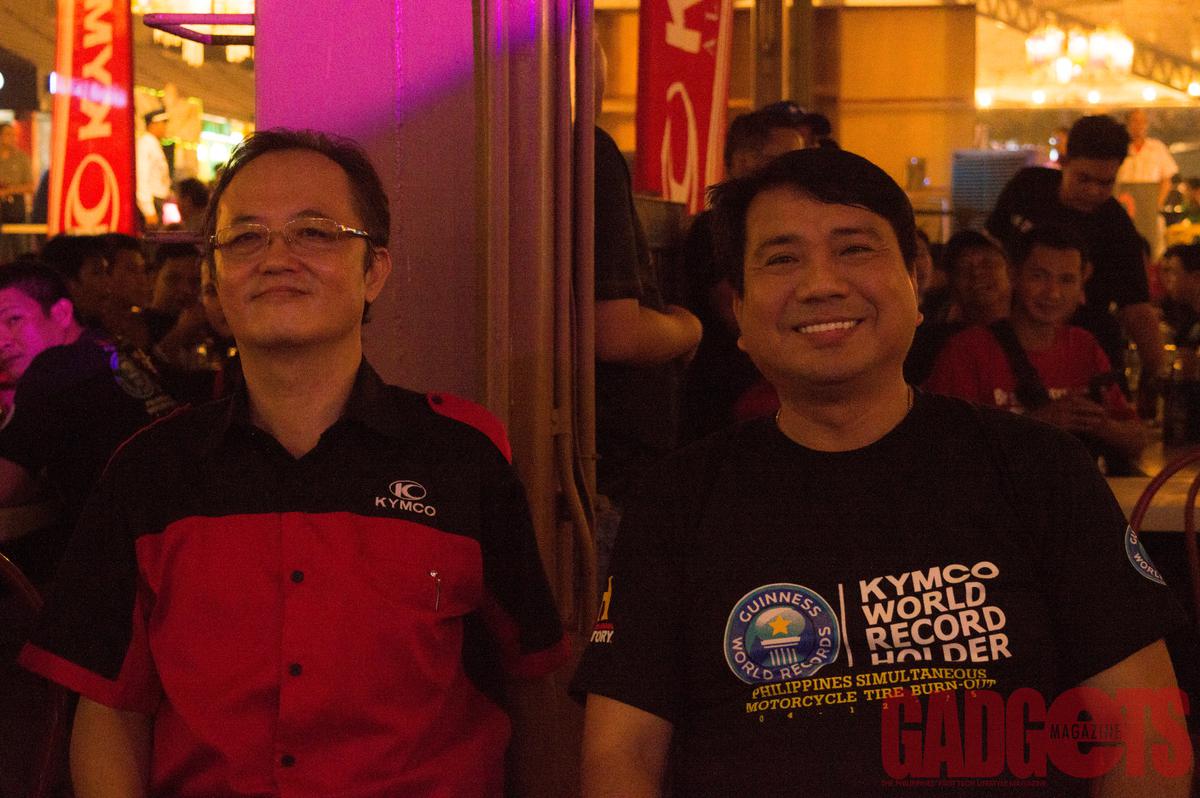 "The very reason we attempted at breaking the world record is that it's a once in a lifetime opportunity not only for Kymco Philippines but also for Kymco users," said Allan Santiago, Kymco Philippines general manager for sales/service and warranty."
"It took us at least two months to organize and determine the participants for that world record attempt. For one, making a tire burn on a scooter is not easy. It's not normal so this is also the first time that a scooter model was used for tire burns," Santiago added.
"They were very excited. Can you imagine all the 300 participants gathered in our plant at 5:00AM in the morning, then as a group, the whole 300 proceeded to Tagaytay for the world record attempt?"
Asked on what Kymco has in store for the future, Santiago answered, "There will be a lot more scooter and V6 models for Kymco starting the last quarter this year. It's a continuous development for us to be able for us to promote the motorcycle industry in the Philippines."