After launching their Triple Threat lineup last August, Suzuki Philippines Inc. brought the Address, Gixxer, and AX4 to more than 1,300 Suzuki dealer branches and over 3,000 front liners in the largest cities of Luzon, Visayas, and Mindanao.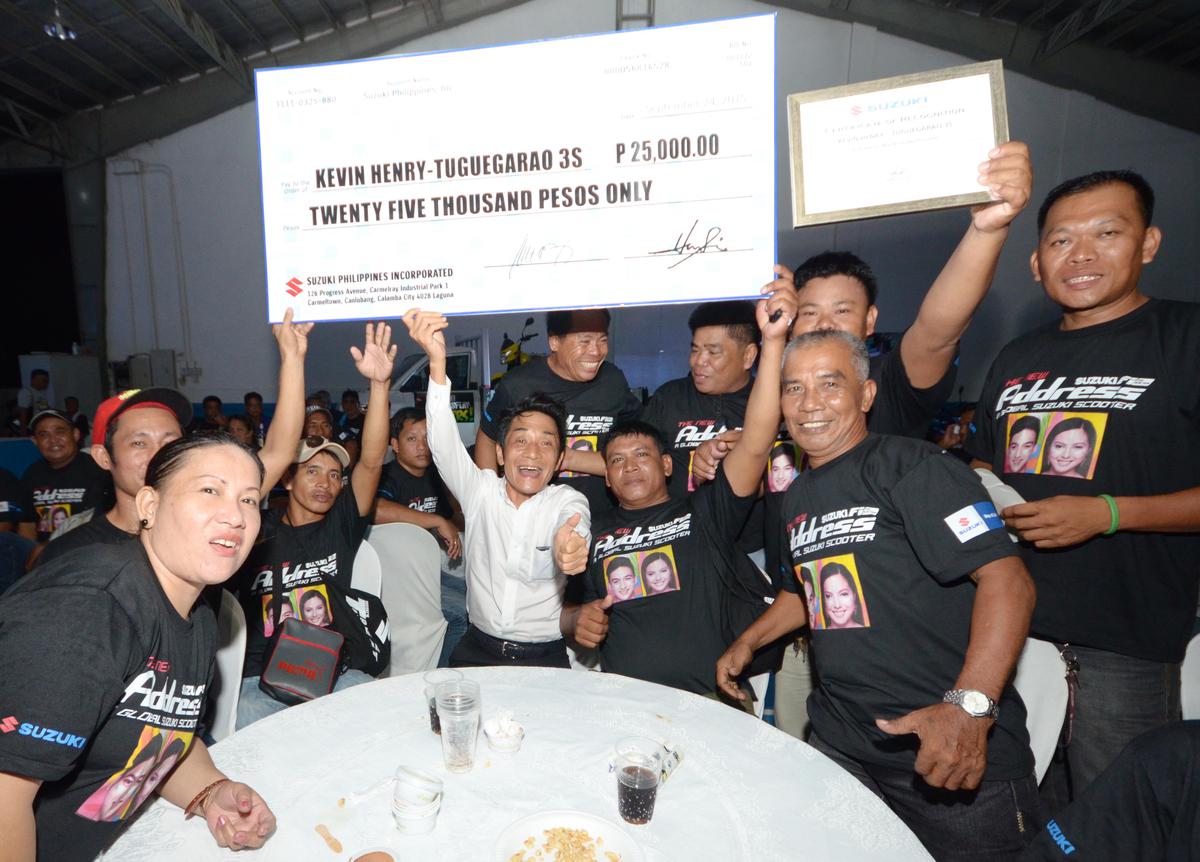 "We strongly believe that on top of great products, our dealers and sales front liners play a big role (as to) why Suzuki does well in the market. It is through our vast network of dealers that our motorcycles reach our customers; that is why we are coming to them and teach(ing) them well enough about our new products", said Suzuki Philippines Inc. president Hiroshi Suzuki.
Specifically, the launches took place in Baguio, Dagupan, Cabanatuan, Roxas, Pampanga, Ilocos, Isabela, Laguna, Batangas, Lucena, Palawan, Tayabas, Pinamalayan, Naga, Legazpi, Tacloban, Roxas, Iloilo, Bacolod, Butuan, South Cotabato, Cagayan de Oro, and Pagadian, among others. On top of these, separate launches were also held in Manila at Blue Leaf Pilipinas; in Cebu City at Oakridge Pavilion; and in Davao City at RSM Events Place, Philippine Women's College.
Attending the launches around the country were managing director Norminio Mojica, general manager for sales and marketing of motorcycle division Jun Bulot, marketing head Monch Bontogon, and assistant national sales manager Mitsunori Shiraishi. Regional managers Nelson Viloria, John Calimbahin, Tom Ramos, Allan Panlibuton, Bong Pascual, and Joel Martin were also present in their respective areas.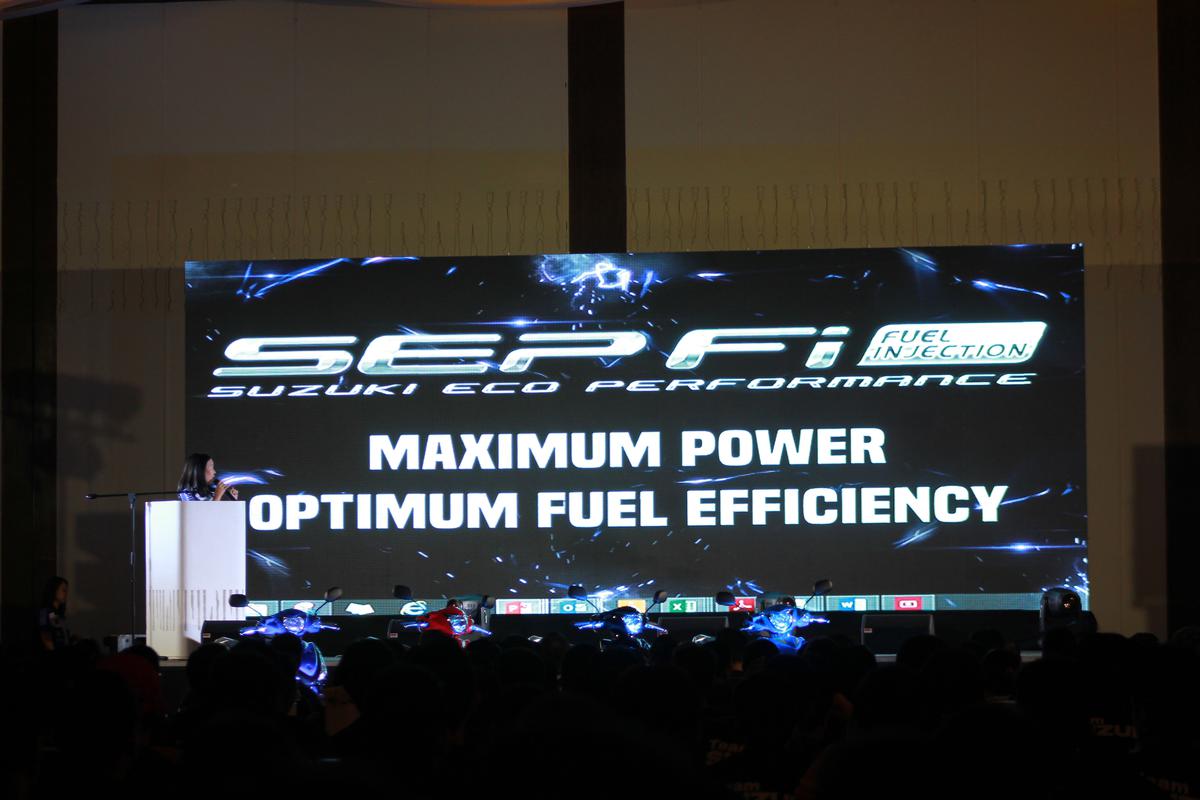 The Suzuki Triple Threat regional tour aimed to educate the brand's front liners and followers about their latest bikes. One of the most important feature aboard the bikes is Suzuki's Eco Performance technology combined with their Fuel-injection System (SEP Fi) for maximum power and fuel mileage.
For more details please contact: Suzuki Philippines Advertising and PR at (+63)917-866-7442; or visit http://suzuki.com.ph/ or join their community at https://www.facebook.com/suzukibikersfed/.